Gas Insulated Substations
Gas Insulated Substations (GIS) respond to the expansion of the grid as well as the scarcity of available locations to build substations. In fact, GIS are multi-equipment systems in which the insulating medium is mainly SF6 whose insulating properties permits to drastically reduce the dimensions of the substation in comparison to a traditional open-air one.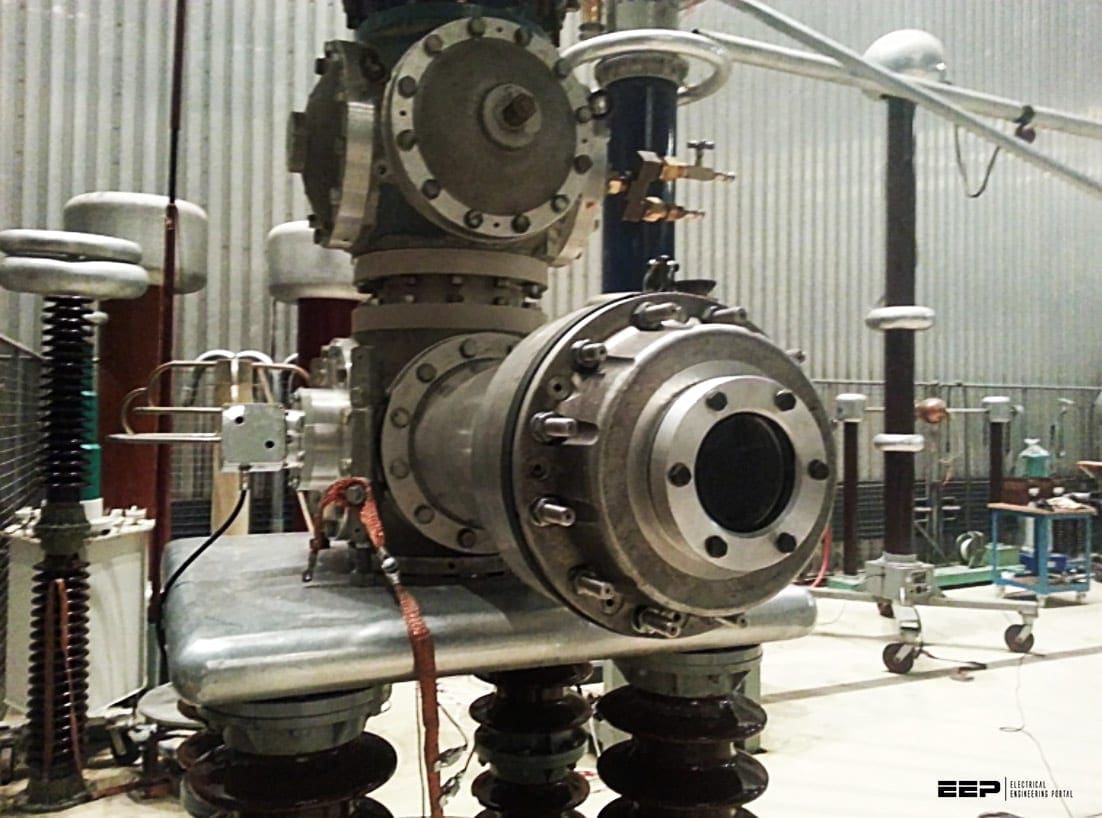 The GIS have a sealed metal-enclosure that keeps the gas under pressure and avoids leakage of SF6, a strong greenhouse gas. In Figure 1 is shown a representation of a section of a GIS.
The systems is composed both of primary equipment (e.g circuit breaker) and secondary equipment (e.g. current transformer) and it can be installed in open-air or inside a building as it is permitted by the compact dimensions.
Although GIS have low-maintenance requirement, the equipment reliability may be hindered by undesired metal particle which subjected to an intense electric field can create Partial Discharges (PDs). PDs are responsible for many failure mechanisms of GIS.
To mention only few of them, a free moving particle approaching the conductor may trigger a flashover or if it lays on a spacer can lead to the carbonization of the latter.
PDs are also responsible for generation of corrosive by-products of SF6 which are harmful for both spacers and conductive parts.


The principal PD sources responsible for failures of GIS are:
Fixed protrusion;
Free moving particle;
Floating electrode;
Particle fixed on the spacer surface;
Void in insulators.
A service experience study reported by C. Nuemann in his work "PD measurement on GIS of different design by non-conventional UHF sensors," Cigre' in Paris, 2000 on 123 kV and 420 kV GIS, shows the main causes of dielectric failure.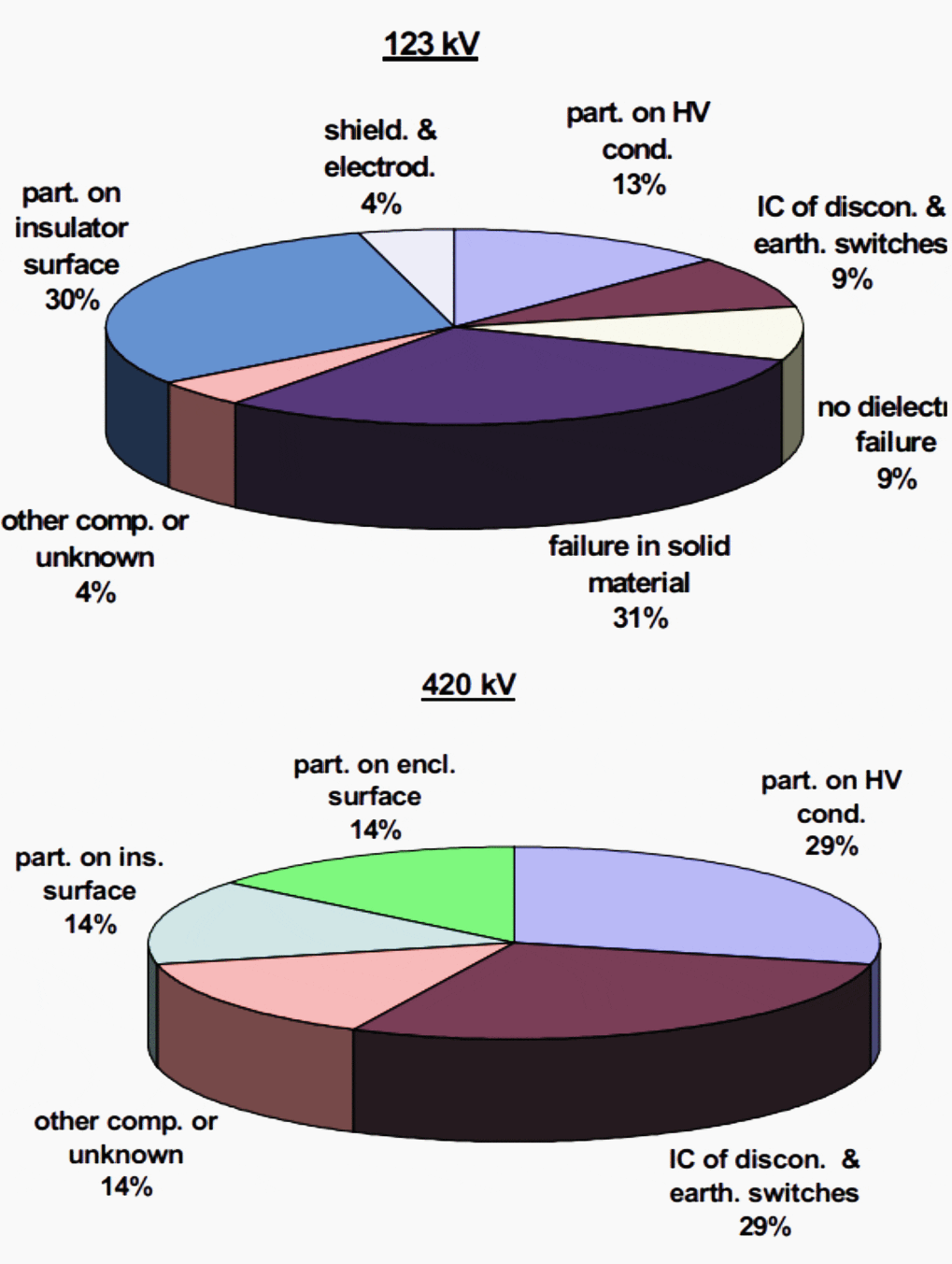 From Figure 2 appears that at least 50% of the causes of failures, both for 123 kV and 420 kV GIS, are related to defects that are detectable by PD diagnostic and in particular related to particle on surface, on enclosure and on HV conductor.
Furthermore, from 60% to 70% of the failures could have been detected by monitoring systems with a sufficient sensitivity.
These figures mark the relevant role played by PD monitoring as a potential tool for failure prevention and maintenance scheduling.