Network Topology
The performance of a substation automation system depends on the implementation of an effective communication system to connect all the protection, monitoring and control devices within the substation.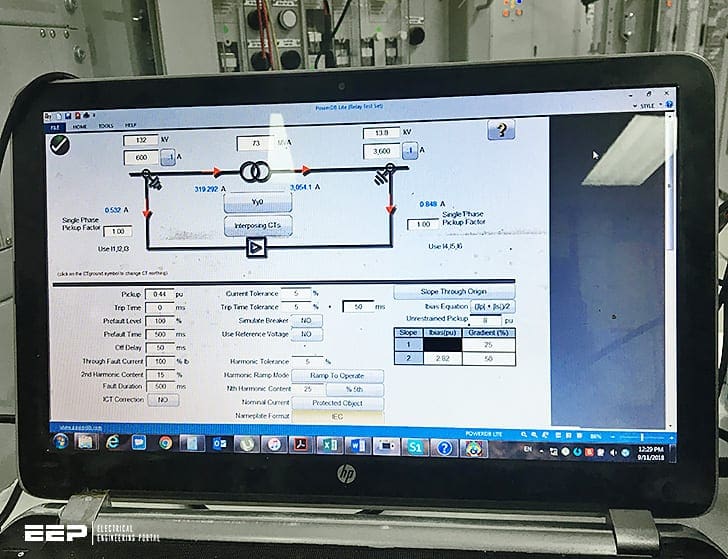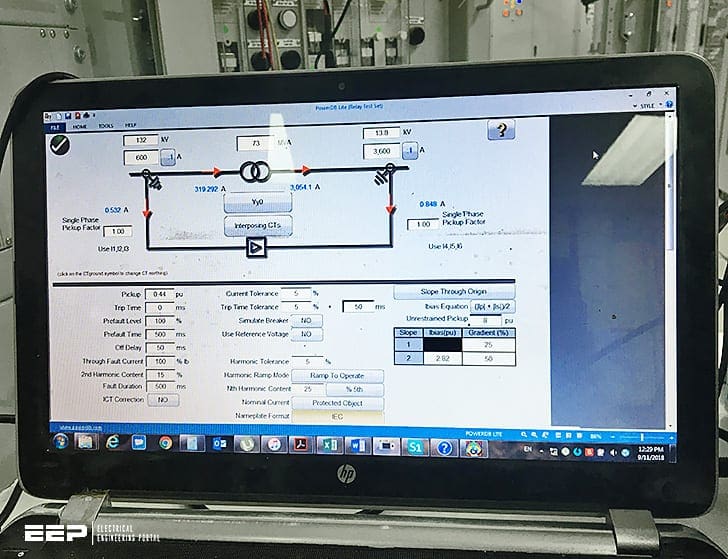 There are three basic communication network topologies, i.e. bus, ring, and star that are commonly implemented with Ethernet switches in electric substations.
In addition, there are some hybrid topologies built from the combination of the basic topologies to mitigate their disadvantages and offer better cost performance trade-off.
Substation Automation Topology
The IEC 61850 standard divides substation networks into three levels within or between which all communications take place: the process level, the bay/unit level, and the substation level.
The process level includes the
input/output devices, intelligent sensors and actuators
. The bay/unit level includes all the protection and control devices; and the substation level includes the engineering workstation, the
Human Machine Interface (HMI)
and the communications equipment.
Figure 1 presents a network topology based on the IEC 61850 standard.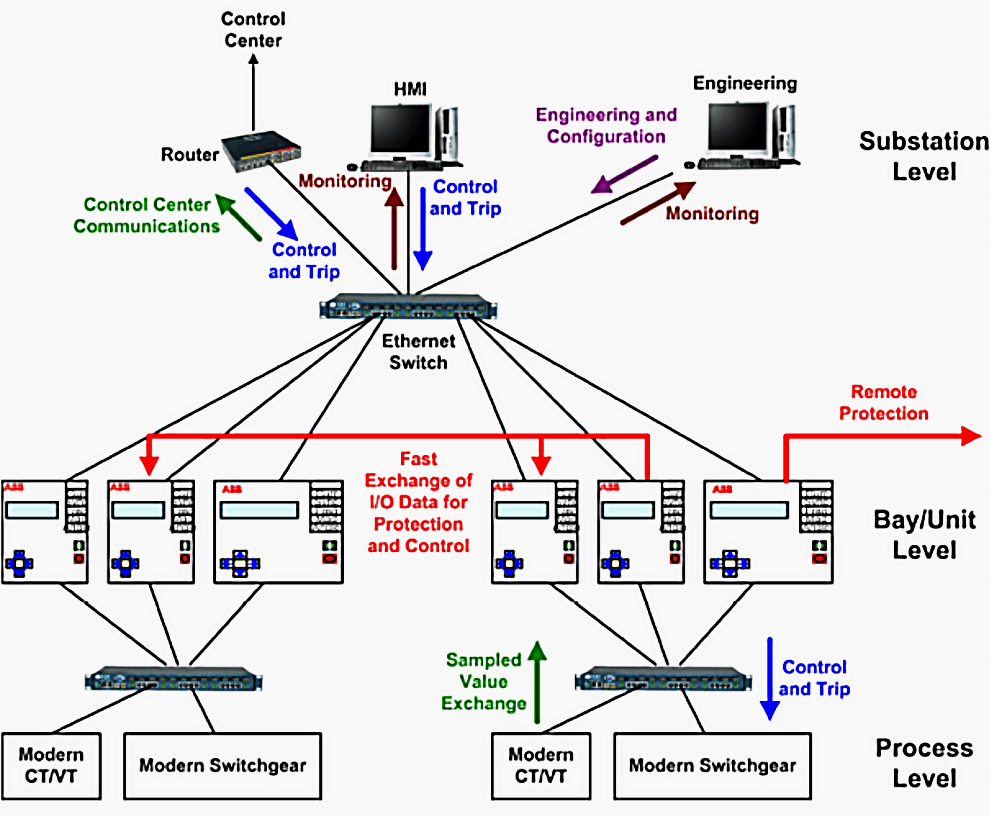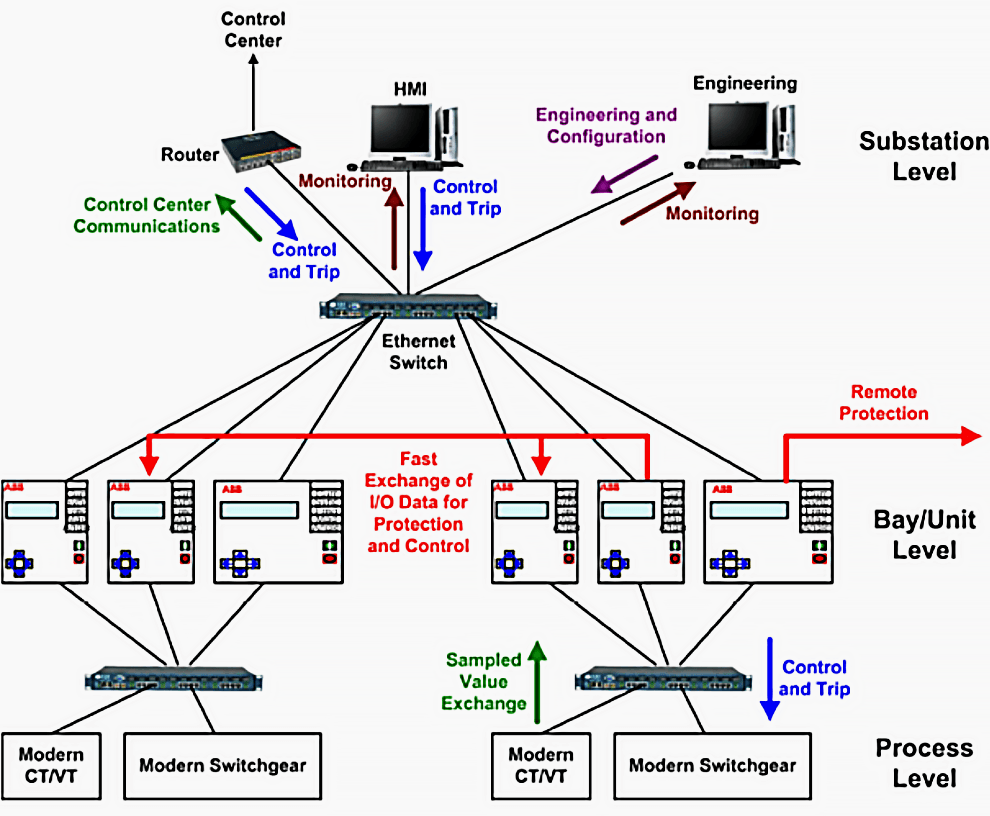 Data Structure based on Logical Nodes
The IEC 61850 environment is built over an object oriented model where protection and control functions are broken down into smaller units called Logical Nodes (LN) that correspond to various protection, control, metering, and monitoring functions as well as physical components such as instrument transformers and circuit breakers.
Each logical node has data objects within it, each of which contains data attributes.
These logical nodes are grouped into logical devices (LD) which are defined in the context of a physical device, with each physical device containing at least one logical device.
| | |
| --- | --- |
| Title: | Substation automation systems for protection, monitoring and control (future trends) – Bruno Tiago Pires Morais at Faculdade de Engenharia da Universidade do Porto |
| Format: | PDF |
| Size: | 3.90 MB |
| Pages: | 118 |
| Download: | Right here | Video Courses | Membership | Download Updates |