Operation and maintenance procedures
This handbook consists of two parts. The first one deals with preventative maintenance of substation equipment and protective switchgears. Second part deals with preventative maintenance of transmission lines. The emphasis has been given to include the operation and maintenance procedures of new and modern technology for substation equipment's and protective relays.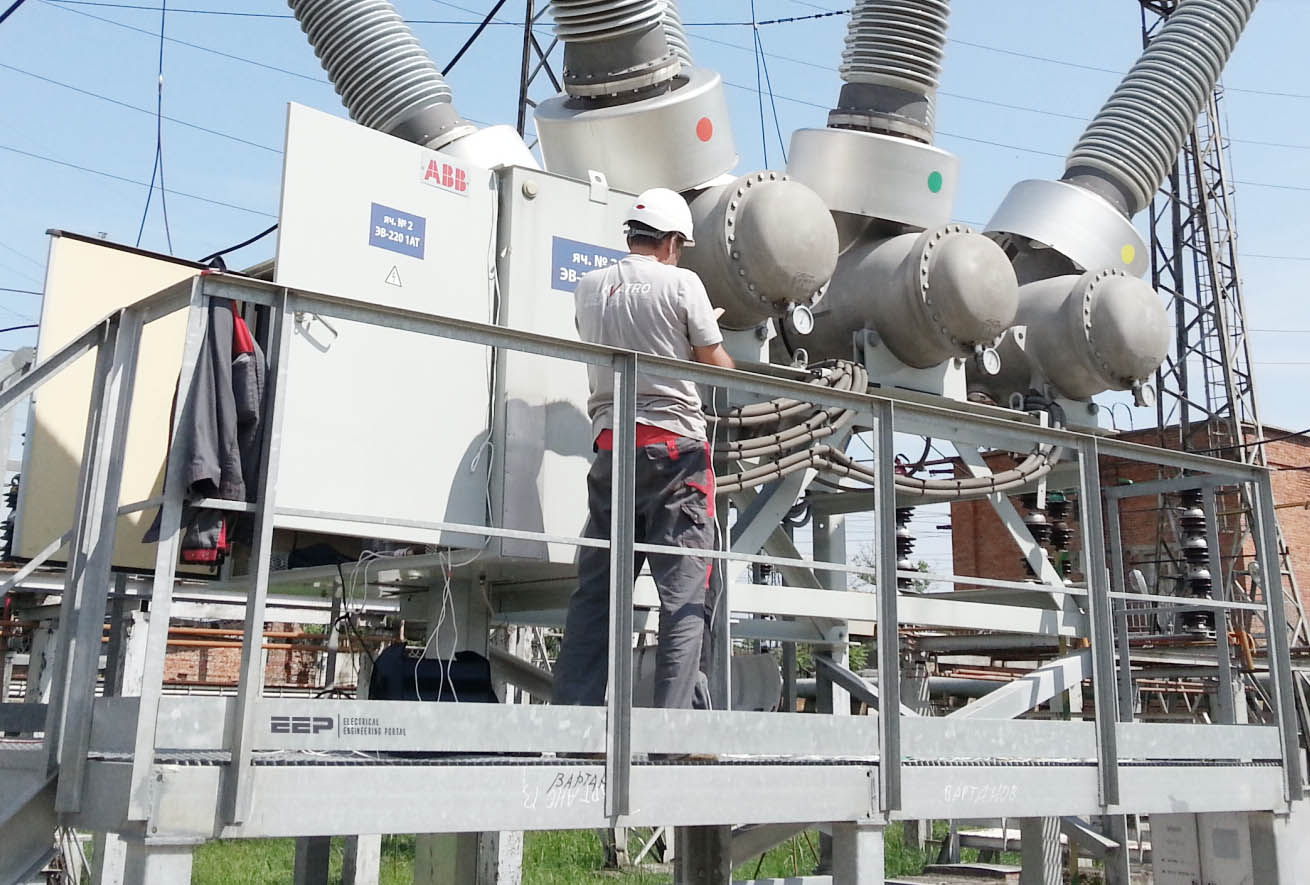 The efforts have also been made that this handbook shall be compatible with new International Grid code of some countries and with relevant IEC standards. A special topic of GIS systems being used for substations has also been incorporated.
This handbook covers preventive and normal breakdown maintenance. The effort has been made to make the manual comprehensive and authentic.
Preventive maintenance of current transformers
Visual Inspection
Current transformers are normally filled with oil and have oil impregnated paper insulation for both primary and secondary winding. Careful inspection is to be made for any trace of oil leakages. Oil leakages are more prone through cemented joints or secondary terminal box due to improper sealing of terminal studs.
As
current transformers (CTs)
have less oil quantity small leakage may lead to exposure of paper insulation and subsequent moisture absorption. If bellows are provided in CTs, the position of bellow indicates either leakage of oil or expansion due to internal gas generation.
Both the conditions are serious for the life of the CTs
and immediate action to be initiated for rectification.
Visual inspection is also to be carried out on the healthiness of terminal connections, condition of porcelain, development of cracks, chippings, cleanliness of insulator surface etc.
(b) Maintenance of Gaskets
Marshalling boxes, CT terminal boxes are to be properly sealed to prevent any dust, rain water and insects. Door gaskets are to be changed periodically to give proper sealing. All door bolts/ latches are to be properly tightened and never left loose.
(c) Secondary Terminals Connections
Stud type terminals are preferred in Marshalling box cable terminals. This gives better grip even if more than one wire is connected to one terminal. But pin type terminals are also provided in some cases. Since tightness of wires may become loose due to vibration, climatic condition, it is required to check tightness of terminals periodically to avoid maloperation / non-operation due to improper contacts.
All terminals of unused CT secondary terminals are to be properly shorted to avoid development of abnormal voltage and subsequent failure of CTs. The tan δ test tap is to be properly earthed to avoid damage to insulation.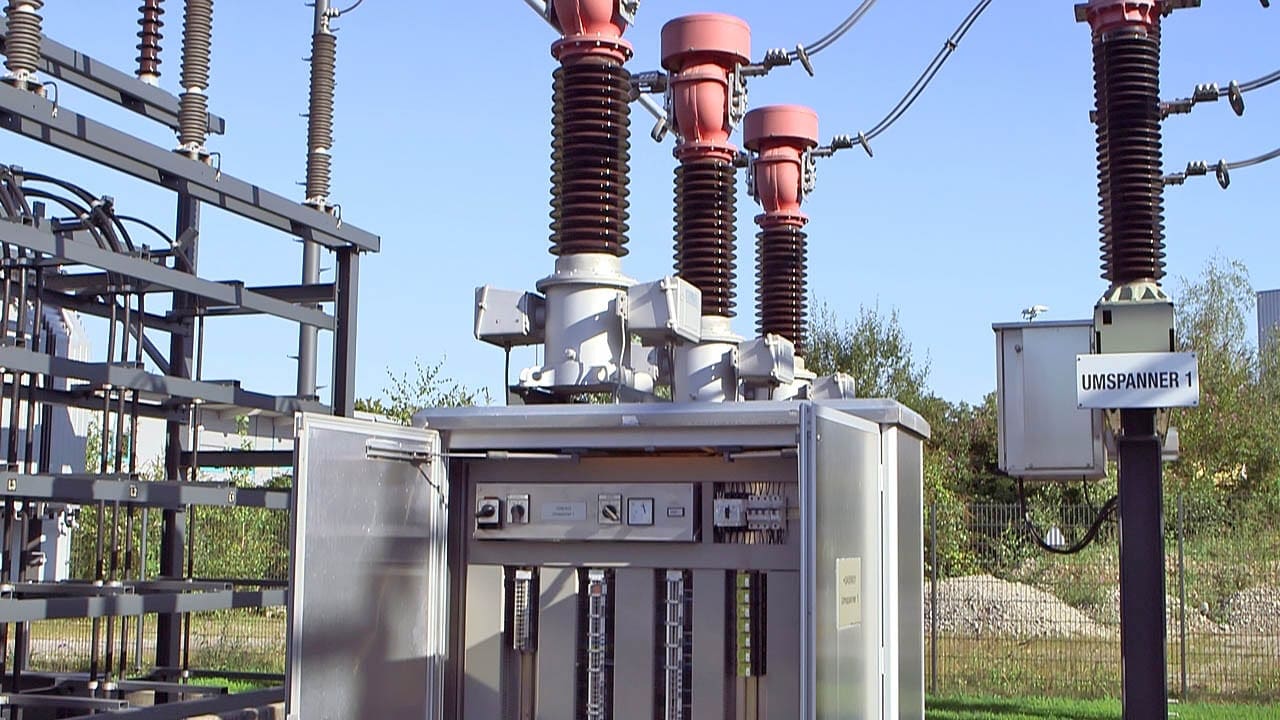 (d) Primary Terminals
Thermovision scanning indicate proper connection of primary terminal. If thermovision is not carried out, physical checking of terminal connection is to be done with proper torque. All corona shields are to be provided and any damaged corona shield to be replaced with new one.
As CT primary carries heavy current, any loose joint may lead to arcing and welding of terminal connectors.
Capacitance voltage transformers, potential transformers, capacitor coupling
(a) Visual Inspection
The most of the CVTs are not visible from outside. CTs / CVTs and CC are also oil filled equipment's and oil leak is to be observed. If oil leak is observed in anyone stack, the entire CVT is to be replaced.
CVTs are tuned units and replacement of anyone stack is not recommended to avoid phase angle errors.
(b) Electro-Magnetic Unit
Electro-Magnetic Unit (EMU) of CVT houses the secondary transformer, Compensating reactor and ferroresonance suppression circuit. The colour of oil indicated through the gauge: glass gives some indication of the healthiness of the internal components.
Any abnormal heating may also be observed through thermovision scanning.
(c) Secondary Voltage
Deviation in secondary Voltage of CVT is clear indication of failure of capacitor elements. Necessary action to be taken to replace CVT if secondary voltage in anyone CVT is abnormal (may be +2V and -4V). Continuing the equipment in service beyond this stage may lead to failure/bursting of CVTs.
(d) Other Maintenance
Maintenance of marshalling box gaskets, tightening of secondary terminal connections and tightening of primary terminal connections, etc., are also to be ensured for healthy operation. It is to be ensured that all extra holes at Marshalling boxes are properly plugged and kept vermin proof.
The anti-condensation heater and the thermostat are to be kept in working condition to keep inside of the panel dry.