PLCs in substation automation
Reliability, a large installed base, extensive support resources and low costs are some of the benefits of using PLCs as a basis for substation automation and SCADA systems. PLCs are extremely reliable. They have been developed for application in harsh industrial environments.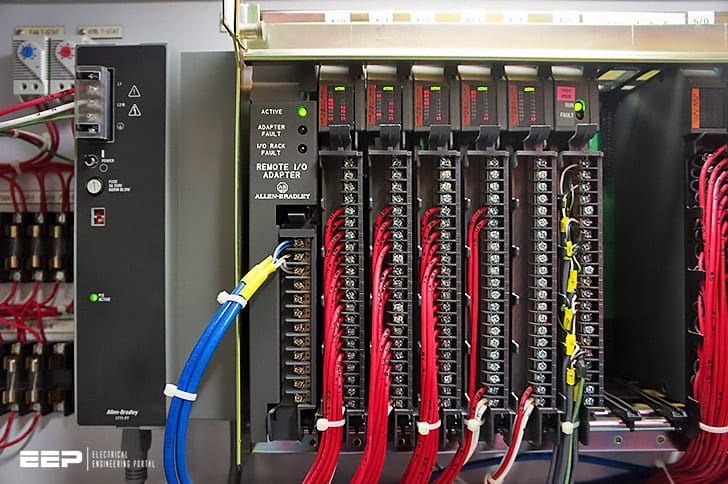 They are designed to operate correctly over wide temperature ranges and in very high electromagnetic noise and high vibration environments. They can operate in dusty or humid environments as well. The number of PLCs (in the millions) which have been applied in various environments has allowed the designers of PLCs to perfect the resistance to the negative effects of harsh environments.
The large installed base of PLCs offers the advantages of reduced costs, readily available and low cost spare parts and trained personnel to work on PLCs.
The large installed base also allows the manufactures more opportunity to improve design and offer new products for more varied applications.
PLCs have extensive support throughout the US and most of the world. PLC manufactures have extensive of field offices, distributors and authorized control system integrators. Most technical schools and colleges offer courses in PLC application, programming and maintenance.
In many, if not all, applications PLCs offer lower cost solutions than traditional RTUs for SCADA systems. They offer lower cost solutions than traditional electromechanical control relay systems for automated substation applications.
With the lower cost solutions PLC based systems offer in substation and distribution automation applications along with the other benefits, it is no surprise that there is so much interest in the application of PLCs in a substation.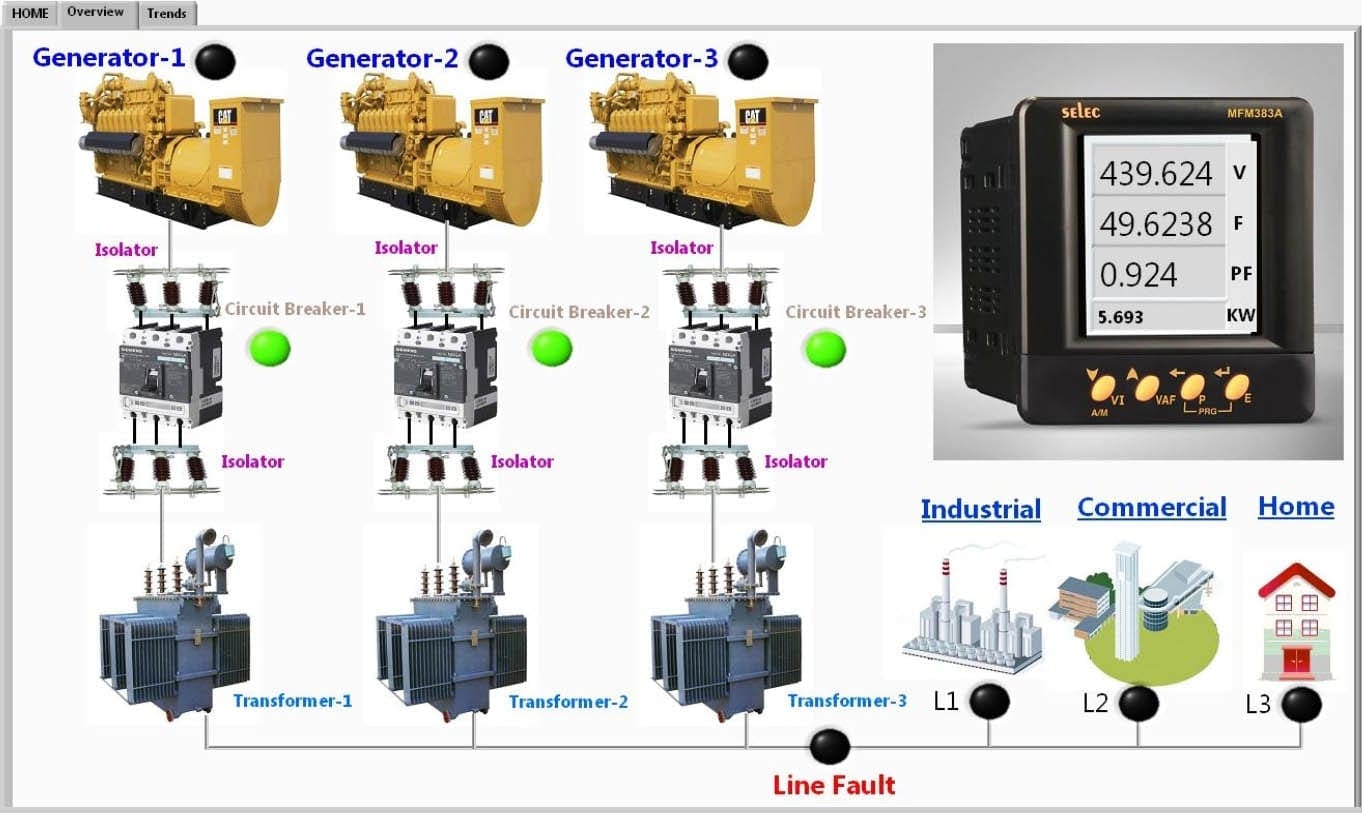 How new technologies can improve monitoring and control?
Substations are a critical component for maintaining electrical supply and load control in low voltage, medium voltage and high voltage electrical distribution networks.
In order to ensure the proper functioning of substations and related equipment such as line-mounted switches and capacitors, most utilities use SCADA (supervisory control and data acquisition) systems to automate monitoring and control.
New projects typically implement a SCADA system to monitor and control substations and related equipment. However, older facilities can also benefit by adding a SCADA system or by upgrading an existing SCADA system to take advantage of newer technologies.
Not only will a new or upgraded SCADA system provide better monitoring and control, it can also extend the life of substations and related equipment by providing current data for troubleshooting small problems before they escalate.
Furthermore, the ample historical data provided by SCADA systems can improve preventive maintenance scheduling and cut associated.
| | |
| --- | --- |
| Title: | Substation automation based on PLCs and SCADA system – Chitapure Sirajuddin Burhanuddin, Ansari Sameer Riyaz Ahmed, Shaikh Adnan Salahuddin and Kondkari Faizaan Ahmed Nizamuddin at University Of Mumbai |
| Format: | PDF |
| Size: | 5.30 MB |
| Pages: | 98 |
| Download: | Right here | Video Courses | Membership | Download Updates |