For the purpose of SCADA, protection etc.
This document covers communication systems for the purpose of SCADA, protection, corporate voice/data, security surveillance and the evolving smart grid within transmission, switching and zone substations operated by Endeavour Energy. It applies to greenfield sites and major augmentations.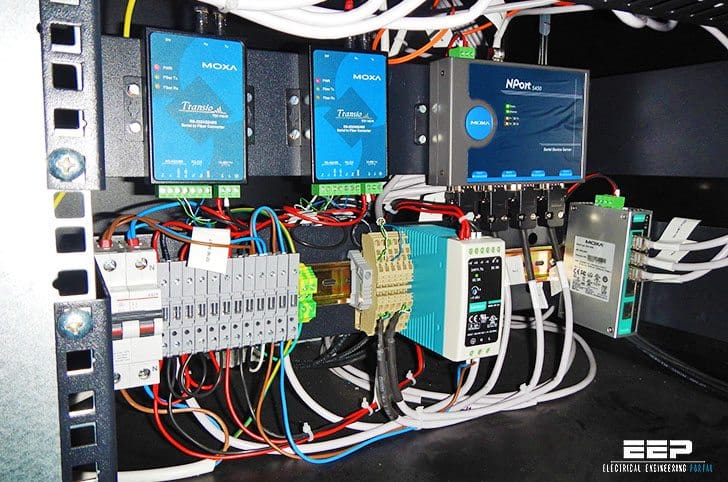 The document includes:
UHF radio systems
Inter-substation optical fibre for protection signaling and WAN communications
Inter-substation copper pilot cable systems for protection signaling
Intra-substation optical fibre systems for LAN communications
Intra-substation copper data cable systems
DC power systems for communication terminal equipment
The relevant information from the Australian and International standards have been summarised in this document. In the event of inconsistencies and/or conflicts between the requirements outlined within this document and the Australian and/or International standards the requirements within this document shall take precedence.
System overview
Endeavour Energy owns and operates a communications network covering its franchise area to serve the requirements of SCADA, corporate voice/data and security surveillance.
This communications network consists of:
A backbone sub-network with higher capacity (11Mb/s to 10Gb/s) consisting of optical fibre segments and microwave links. The backbone network encompasses strategically located mountain top microwave radio sites, most field service centres and selected substations; and,
An access sub-network with lower capacity (9.6 to 256kbps) point to point, and point to multipoint UHF radio systems extending SCADA communication from the backbone microwave sites to end devices, including substations, auto-reclosers and load-break switches.
Communication equipment cabinet
The upper portion of the communication equipment cabinet contains communication equipment for connecting the WAN to the LAN within the substation. The lower portion of cabinet contains the SCADA RTU. The communication equipment include the MPLS routers, UHF radio, Ethernet switch and the station RTU.
The Telecommunications Manager shall be responsible for authorising any site specific variations to this standard.