Advanced substation automation
Advanced substation automation applications such as wide area phasor monitoring with Phasor Measurement Units (PMU) and sampled value process buses require synchronising accuracy to be better than 1 µs, rather than the 1–2 ms that is generally required today.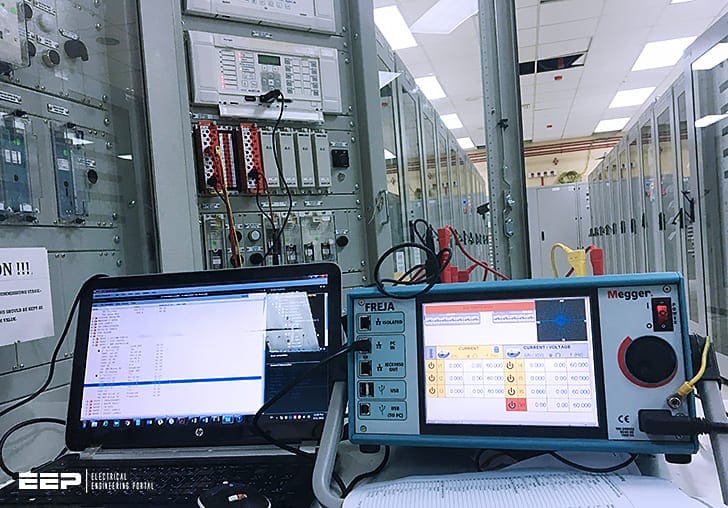 Substation automation systems are now using Ethernet to communicate between SCADA systems and protection relays. Precision Time Protocol (PTP) is a time synchronisation system that uses the substation LAN, rather than a dedicated time distribution system, that can synchronise protection relays, merging units and other devices to better than 1 µs.
This white paper explains how PTP can be used in substation automation systems to overcome incompatibilities and shortcomings of existing time distribution systems.
The operation of PTP using the "Power Profile" is explained and examples of how PTP can be used in new and existing substations are presented.
Tekron has over fifteen years' experience in producing timing equipment for the power industry. Their latest substation timing products support PTP and this white paper explains how these can be used to meet the timing needs of modern substation automation applications, while retaining compatibility with existing substation protection and control designs.
This allows utility and industrial substation operators to gradually gain experience with PTP.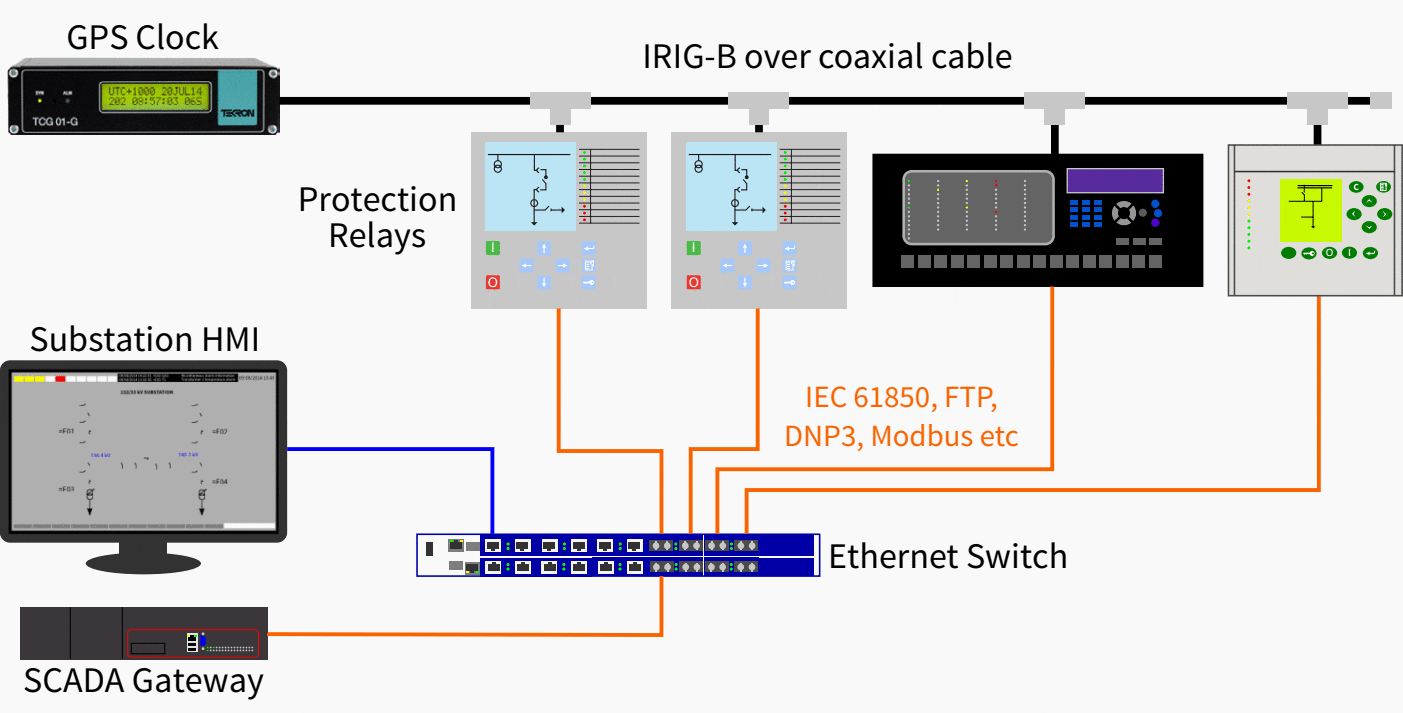 Challenges in substation timing
Time synchronisation has been required in substations for many years to ensure consistent timestamping of events, with a required accuracy of 1 millisecond (1 ms).
More accurate time-stamping, in the order of 1 microsecond (1 µs), is now required for advanced substation automation applications such as wide area phasor monitoring and sampled value process buses.
There are two main approaches for synchronising protection relays and other control devices:
Dedicated timing systems that use stand-alone cabling and repeaters.
Networked timing systems that use Ethernet networking cables and switches shared with other automation applications.
Dedicated timing systems
Time synchronisation systems in substations have historically used a separate distribution system with its own cabling (coaxial, twisted pair or fibre-optic).
Two common methods in use are:
IRIG-B time code, conveying time and date information along with synchronisation pulses;
1 Pulse Per Second (1-PPS), which is a very accurate synchronisation pulse that has no time of day or date information.
Data communications between protection relays and the SCADA system have no influence on the accuracy of time synchronisation. Separate systems increase the cost of construction through extra cable, terminal blocks and documentation, and this can be significant for large transmission substations.
Figure 1 bove shows the use of IRIG-B for time synchronisation and Ethernet for data transfer, however RS485 may be used in older substations in place of Ethernet.
Twisted pair cable is used instead of coaxial cables in many substations for IRIG-B.
| | |
| --- | --- |
| Title: | Solving electrical substation timing problems | A white paper on the use of the Precision Time Protocol for substation protection and control systems – Dr David Ingram & Brian Smellie |
| Format: | PDF |
| Size: | 1.50 MB |
| Pages: | 25 |
| Download: | Right here | Video Courses | Membership | Download Updates |