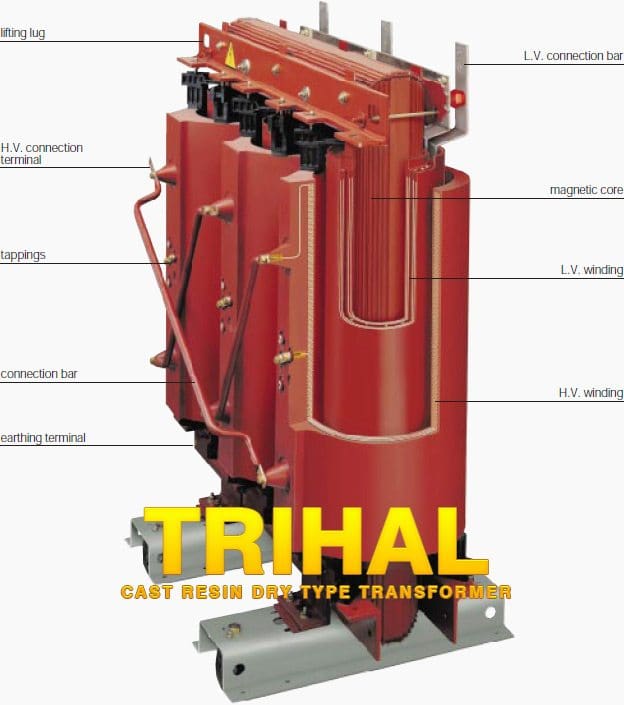 Measurement of no load losses and no load current
Test objective
Characterising the no load losses and the no load current of the transformer
Checking that the characteristics are in conformity with the current standard
In real terms, no load losses are generated by the area marked within the dotted line below :


Test procedure
The low voltage (LV) winding is supplied with the rated voltage at the rated frequency, with the medium voltage (MV) winding open-circuited.
A three-phase precision wattmeter is used for measurements and gives directly :
the applied voltage (true r.m.s.)
the 3 currents (true r.m.s.)
the average current
the no load losses
NOTE: the values measured on transformers with several LV windings are obtained on the winding with the highest voltage, in other words the one offering the best accuracy.
Test rig diagram
Voltmeters and ammeters integrated on the test rig enable the values to which the transformer is subjected to be measured at any point in time.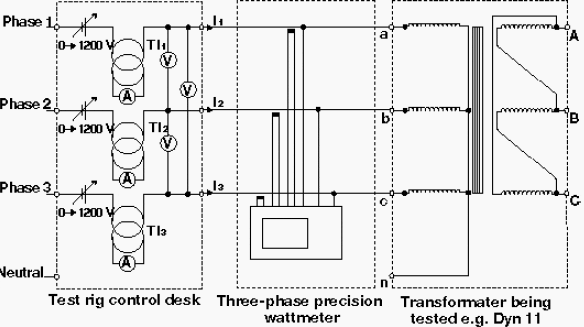 Tolerances
The application of small tolerances on the no load losses is negotiable at the time of the request for tender.