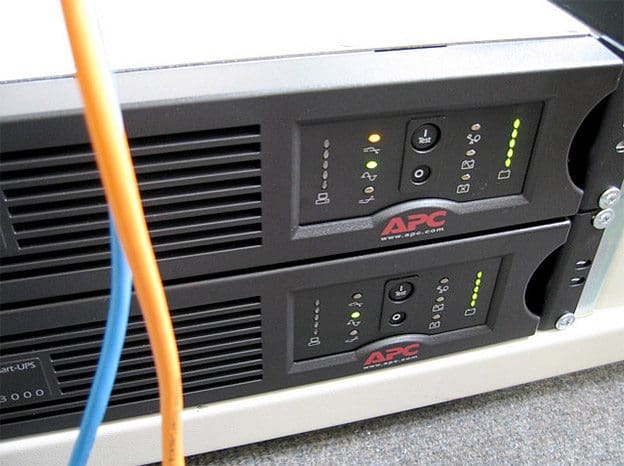 Uninterruptible Power Supply
In the electrical system environment, power disturbances will occur. These can be caused by faults on the distribution system, the operation of nearby equipment, lightning strikes, normal utility operations, or any number of other causes. The resulting disturbances such as electrical noise, voltage spikes, sags, swells, and complete outages can exceed the electrical tolerances designed for the electrical equipment in use.
In order to eliminate or reduce the loss of important data or control, it may be necessary to provide a level of power protection for your particular needs. An Uninterruptible Power Supply (UPS) can be that answer.
These devices are designed to provide continuous power to a load, even with an interruption or loss of utility supply power.
To determine the requirements for a UPS generally involves a balance of cost vs. need. This Power Note describes the aspects of selecting a UPS for small, stand-alone, single-phase computer applications.
The components of a basic UPS system contain a battery charger/rectifier, batteries, and an inverter. The battery charger is a rectifier that converts AC power to DC in order to charge the batteries. The batteries store power that is supplied to the load when there is a loss or decrease of a certain tolerance of utility supply power.
The inverter converts the DC power from the battery to AC power used to supply the load.
Three Types of UPS's
Not knowing the differences between UPSs creates confusion when trying to understand the types and technology you need. When deciding on the best UPS for you, it all depends on how much protection is necessary.
Basically, there are three types of UPS's:
Standby off-line UPS
Standby ferroresonant UPS, and
On-line UPS.