So how is an arc detected?
High-impedance arcs and corona generate high-frequency current pulses that ride on the lower-frequency wave of the applied test-current waveform.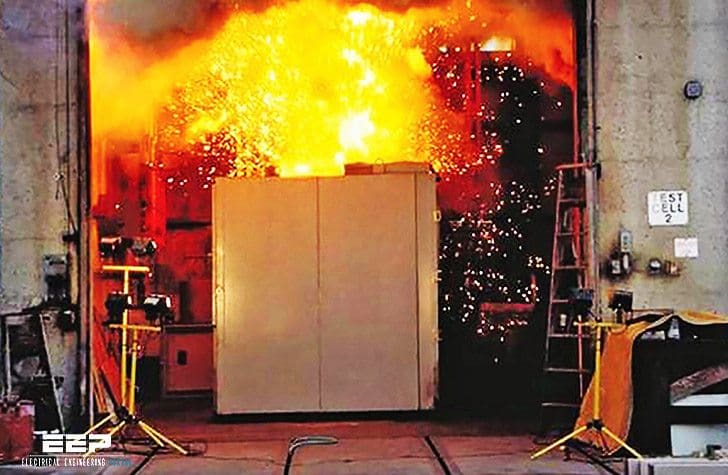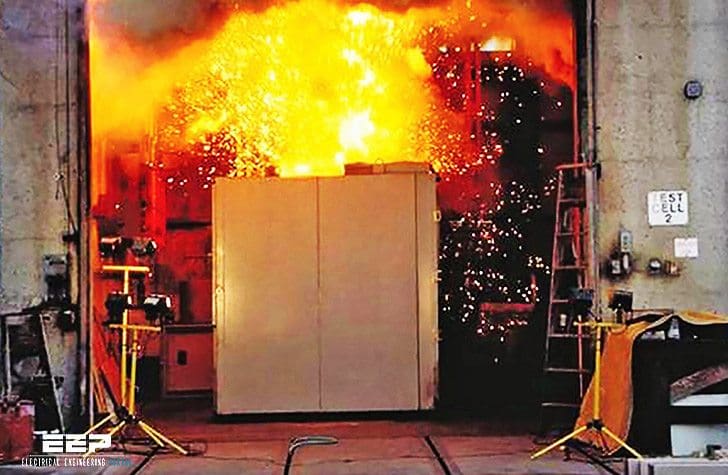 These pulses may have a frequency ranging from less than 30 kHz to more than 1 MHz and be very short in duration. Many times these pulses last much less than 10 μs (Figure 1).
Associated Research's (AR) arc detection circuitry consists of a high pass filter circuit that responds only to frequencies greater than 10 kHz. These high-frequency signals are fed into a comparator and checked against an operator-programmed sensitivity level selected during the test setup.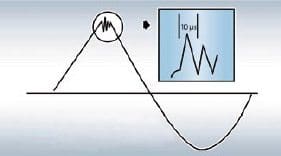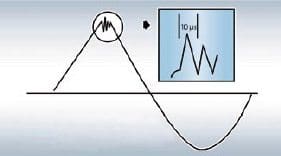 If this level is exceeded, an interrupt signal is fed into the CPU, which shuts down the hipot.
The arc detection failure displayed by an AR hipot is separate from the high-limit failure displayed when dielectric breakdown has occurred.
An arc causes momentary high-frequency current spikes that ride on the low-frequency current waveform. Although these current spikes may not be the result of a catastrophic breakdown of the DUT's insulation, they could indicate a problem with the insulation system that might become a safety issue at a later date.