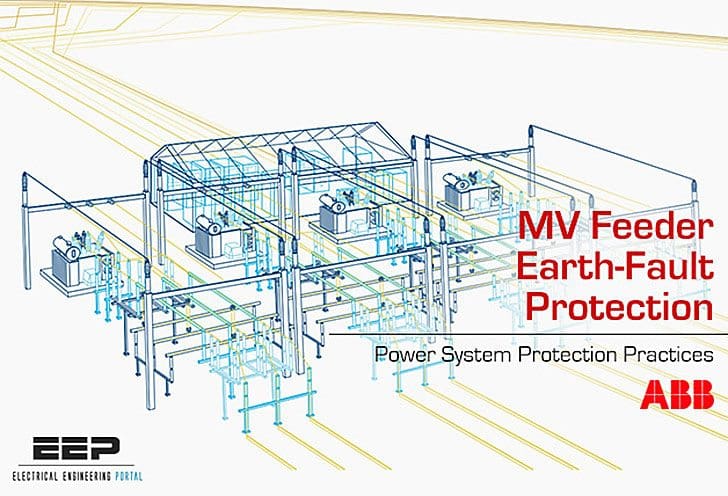 Introduction
This chapter contains a description of the earth-fault protection of MV feeders. A feeder may consist of:
An overhead line with bare conductors,
An overhead line with covered conductors,
An aerial cable,
An underground cable or
A combination of such line and cable sections.
The feeder is a part of a distribution system that may be:
Effectively earthed or
Non-effectively earthed.
Phase overcurrent relays and residual overcurrent relays are often used to provide main earth-fault protection of MV feeders.
The relays may have independent time or dependent time characteristics and may or may not be combined with a directional element. Neutral displacement voltage and neutral point current are the most common polarizing quantity for directional elements. Backup protection is often provided by a neutral displacement overvoltage relays.
Faults and Abnormal Conditions
Various forms of earth-faults are common on distribution systems. The most common fault is the single phase-to-earth fault but other types of earth fault also occur. They are:
Phase-to-phase-to-earth faults
Cross-country faults
Back-fed earth faults
A long discussion on phase-to-phase-to-earth faults is not necessary. This fault may be detected by either the short-circuit protection or the earth-fault protection or by both.