Generation station overview
Garri thermal power station consist of three plants; Garri one, Garri two and Garri four. Garri one and two are coupled together. Plant one consist of four Gas Turbines Generator (GTG) which capable rating each with an installed capacity of 10.5kV, 38 MW, 50Hz and two Steam Turbines Generator (STG), 10.5kV, 36MW, 50Hz each.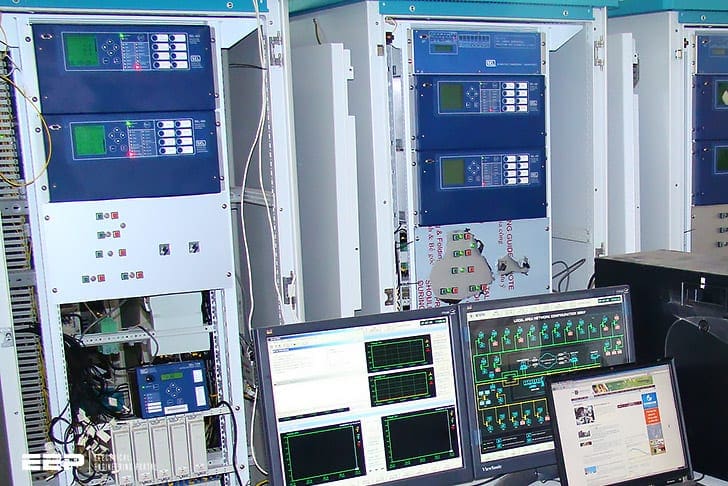 The study carried out plant four which consist of two Steam Turbines Generator (STG) which capable rating with an installed capacity of 11Kv, 60MW, 50Hz.Garri-4 power plant adopts QF-60-2 type turbo-generator manufactured by Shanghai Turbo-Generator Co., Ltd.
With the rated voltage of 11kV, the generator is driven by direct-coupled steam turbine, and is cooled by the enclosed circulating cooling air.
The generator is of brushless excitation (by coaxial brushless exciter and permanent magnetism pilot exciter). The voltage of generator is adjusted by WLZ-4DW micro-computer type automatic exciting regulator produced by the Hebei Industry University Electrical Factory in China.
From the view of steam turbine, the rotating direction of the QF-60-2, 60MW synchronous generator is in clockwise rotation.
The protection of generators is a hard task. It involves the consideration of more possible abnormal operating conditions than the protection of any other system element.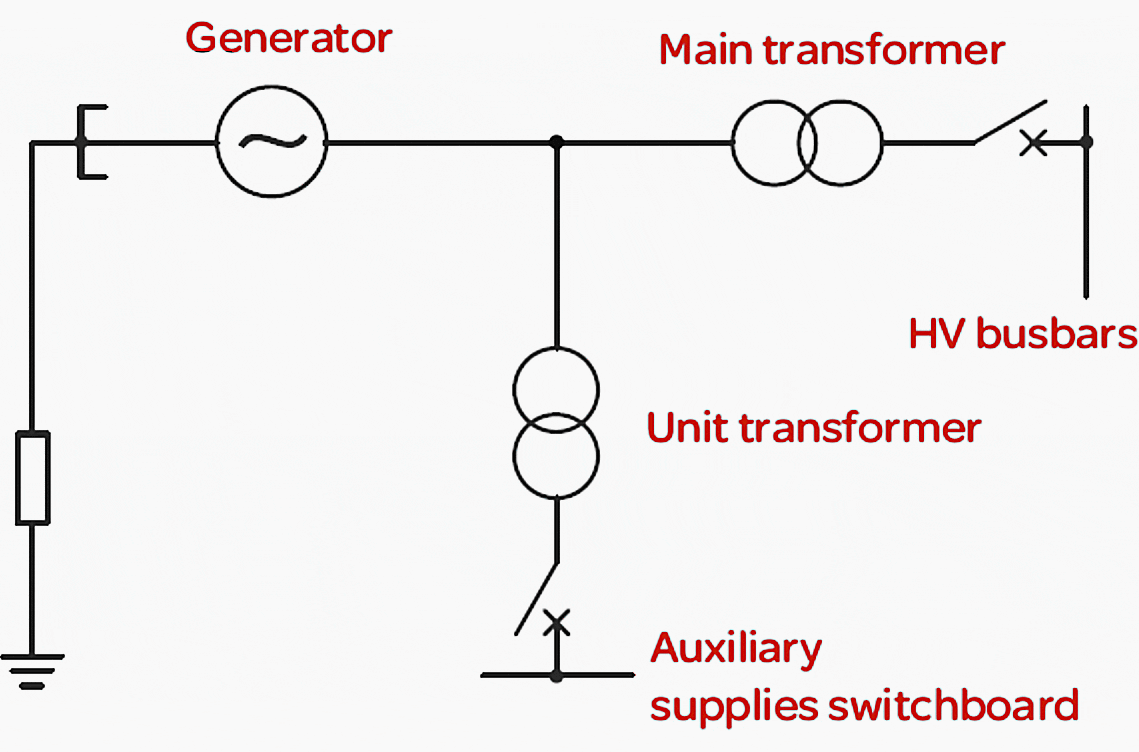 In unattended stations, automatic protection against all harmful abnormal conditions should be provided. But much difference of opinion exists as to what constitutes sufficient protection of generators in attended stations.
The objectives of the project are to study protection of the power system elements at Garri 4 power station, especially the generators and analyze different methods to protect the generators from potential faults.
Methodology
In this project the investigation of elements protection will be done using data collection from Garri 4 power station and simulation using ETAP program because ETAP is the most comprehensive solution for the design, simulation and analysis of Generation, transmission and distribution.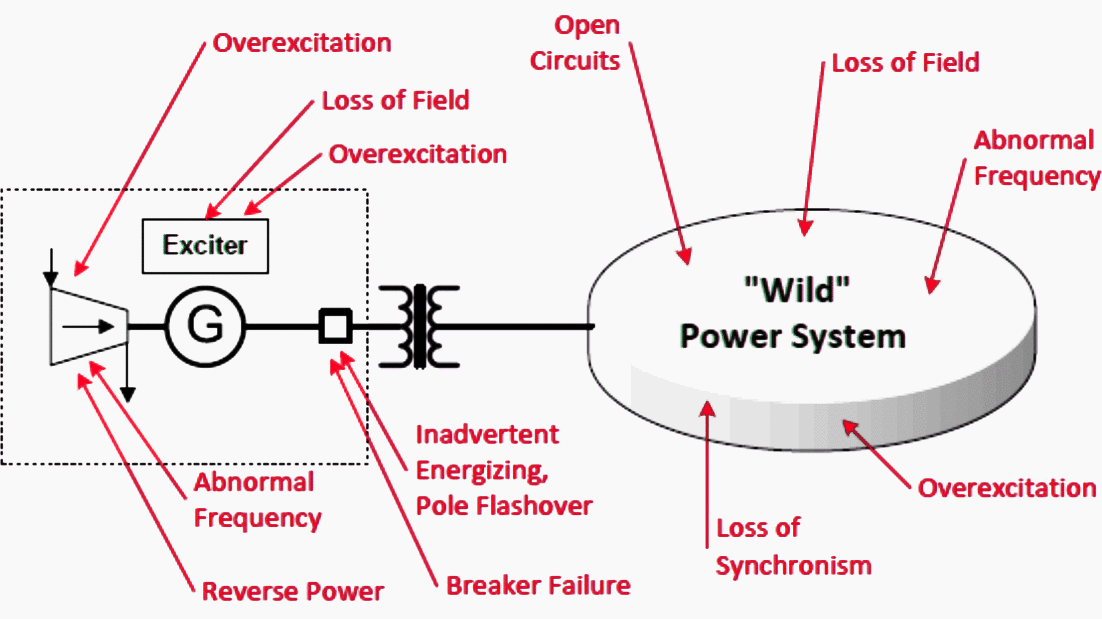 Thesis outline
Chapter one provides essential background. Chapter two will discuss protection system in general way, chapter three will illustrate the generator protection schemes used in Garri 4 power station, chapter four with implementation of ETAP will provide the setting calculation used in protection scheme in the generator.
Chapter five provides the recommendation and conclusion.
Generator protection scheme
In the following sections, we consider some prominent abnormal operating conditions shown in Figure 1 that need to be carefully considered while providing protection to the generator.
| | |
| --- | --- |
| Title: | Protection of generators at main generation station that supply Sudan (500 MW) – Ibraheem Gaffar Mohammed; University of Khartoum; Faculty of Engineering; Department of Electrical and Electronics Engineering |
| Format: | PDF |
| Size: | 1.0 MB |
| Pages: | 65 |
| Download: | Here 🔗 (Get Premium Membership) | Video Courses | Download Updates |