Typical Relaying Schemes using PLCC
Protective Relaying schemes use pilot channels to transmit local information to the remote end in order to make the proper decision to trip or not to trip for a fault on the line. These types of scheme or systems can be classified according to the type of modulation the channel uses.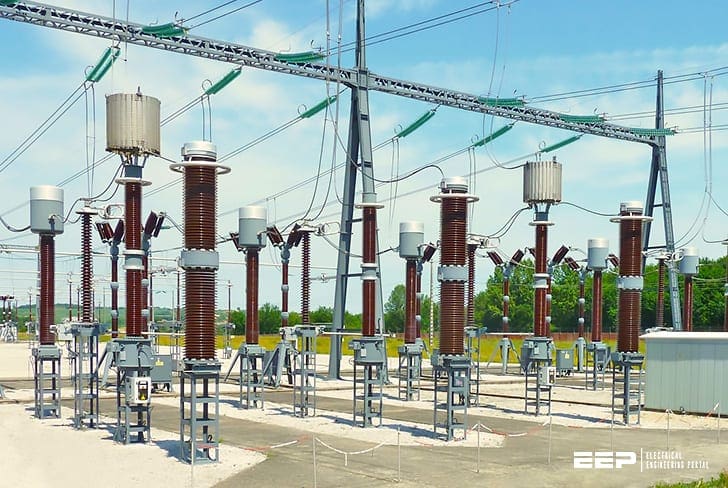 A blocking system is one where the channel is used to indicate an external fault, sending a signal to prevent tripping (or block). This is a very dependable relay system since the channel is not required in order for the relays to trip the line.
These types of systems typically utilize an "on-off" type carrier, where the carrier is normally in its OFF state until it needs to send a blocking signal.
A permissive overreaching transfer trip system uses the channel to indicate an internal fault, allowing the system to trip (i.e. giving permission). This is a very secure system since the relays cannot falsely operate without a signal present from the remote end.
These types of systems utilize the frequency-shift keying carrier, transmitting a guard signal under normal conditions, shifting to a trip frequency when keyed by the relay to initiate a trip. However, in the case of the Power Line Carrier Channel, the signal will have to be transmitted over the faulted line.
Depending on the phase(s) involved, the fault may attenuate the signal, preventing the receipt of the remote information. To compensate for this, there is an "unblock" window in the receiver logic which allows tripping on loss of channel for some predetermined time, usually on the order of 150 ms.
The addition of this 150 ms window provides the system with the dependability of a blocking system, while also being secure as in a permissive system.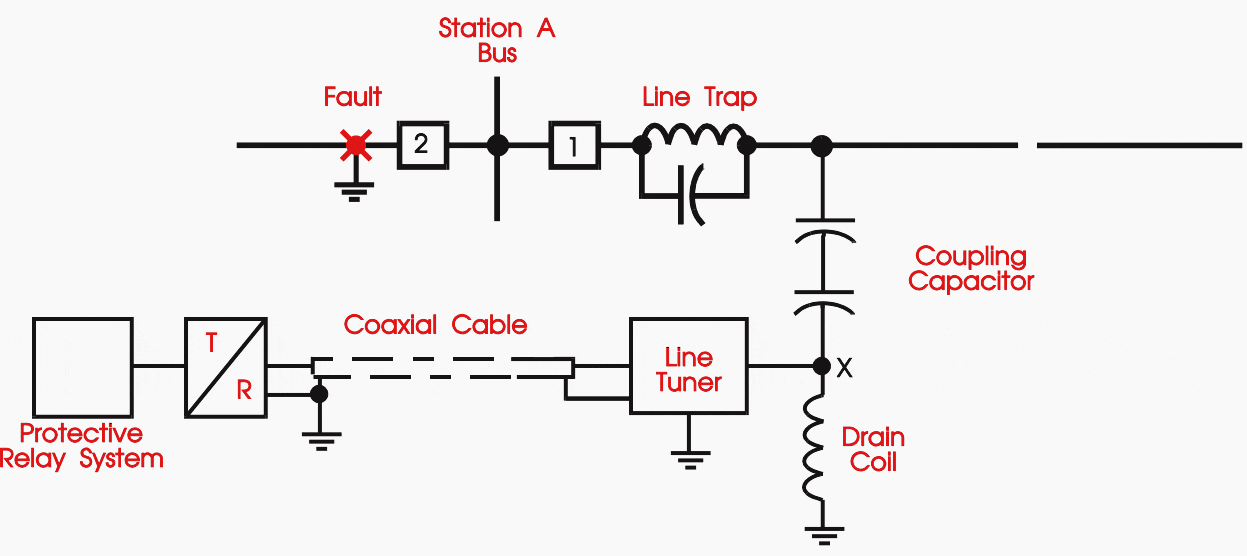 Choosing The Right Channel Modulation
Individual philosophy and past experience tends to dictate the type of channel chosen for relaying purposes. One of the foremost reason is the availability of the channel.
Since Power Line Carrier is over the power line itself, the channel is already present.
It tends to be one of the most economical channels available for relaying and the relay engineer has full control of the communication channel. The next step is which type of modulation to choose. Philosophy tends to play a larger influence in this area.
With an On-Off channel, the channel is not required for tripping,
only for blocking for an external fault
. With proper application and tuning of the coupling equipment, an
external fault
will not significantly affect the carrier signal.
One draw back is that the channel is not continuously monitored. But with the addition of an automatic checkback system, some of this is mitigated. Frequency shift channels are continuously monitored but require that the signal be transmitted across the same power line where the fault has occurred. The Unblock system compensates for this shortcoming.
| | |
| --- | --- |
| Title: | Power line carrier channel (PLCC) and application considerations for transmission line relaying – Miriam P. Sanders, Roger E. Ray at Pulsar Technologies, Inc. |
| Format: | PDF |
| Size: | 2.3 MB |
| Pages: | 51 |
| Download: | Right here | Video Courses | Membership | Download Updates |