Introduction to relay protection
Protection is the branch of electric power engineering concerned with the principles of design and operation of equipment (called 'relays' or 'protective relays') that detects abnormal power system conditions, and initiates corrective action as quickly as possible in order to return the power system to its normal state.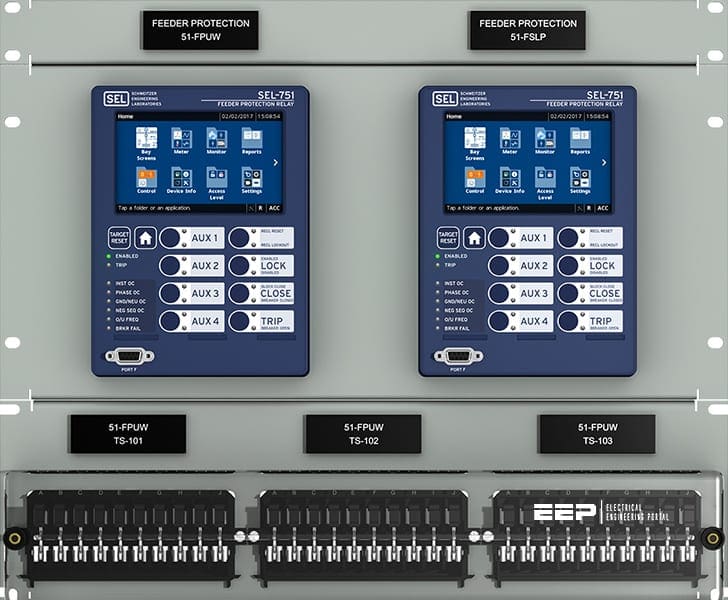 The quickness of response is an essential element of protective relaying systems – response times of the order of a few milliseconds are often required. Consequently, human intervention in the protection system operation is not possible.
The response must be automatic, quick and should cause a minimum amount of disruption to the power system. The entire subject is governed by these general requirements: correct diagnosis of trouble, quickness of response and minimum disturbance to the power system.
To accomplish these goals, we must examine all possible types of fault or abnormal conditions which may occur in the power system. We must further examine the possibility that protective relaying equipment itself may fail to operate correctly, and provide for a backup protective function.
It should be clear that extensive and sophisticated equipment is needed to accomplish these tasks.
Nature of relaying
We will now discuss certain attributes of relays which are inherent to the process of relaying. In general, relays do not prevent damage to equipment: they operate after some detectable damage has already occurred.
Their purpose is to limit, to the extent possible, further damage to equipment, to minimize danger to people, to reduce stress on other equipment and, above all, to remove the faulted equipment from the power system as quickly as possible so that the integrity and stability of the remaining system is maintained.


Reliability, dependability and security
Relays, in contrast with most other equipment, have two alternative ways in which they can be unreliable: they may fail to operate when they are expected to, or they may operate when they are not expected to.
This leads to a two-pronged definition of reliability of relaying systems: a reliable relaying system must be dependable and secure.
Dependability: the measure of the certainty that the relays will operate correctly for all the faults for which they are designed to operate.
Security: the measure of the certainty that the relays will not operate incorrectly for any fault.
Example
Consider the fault F on the transmission line shown in Figure 1 above. In normal operation, this fault should be cleared by the two relays R1 and R2 through the circuit breakers B1 and B2. If R2 does not operate for this fault, it has become unreliable through a loss of dependability.
If relay R5 operates through breaker B5 for the same fault, and before breaker B2 clears the fault, it has become unreliable through a loss of security.