Relay protection circuitry
This handbook covers the code of practice in protection circuitry including standard lead and device numbers, mode of connections at terminal strips, colour codes in multicore cables, dos and donts in execution. Also principles of various protective relays and schemes including special protection schemes like differential, restricted, directional and distance relays are explained with sketches.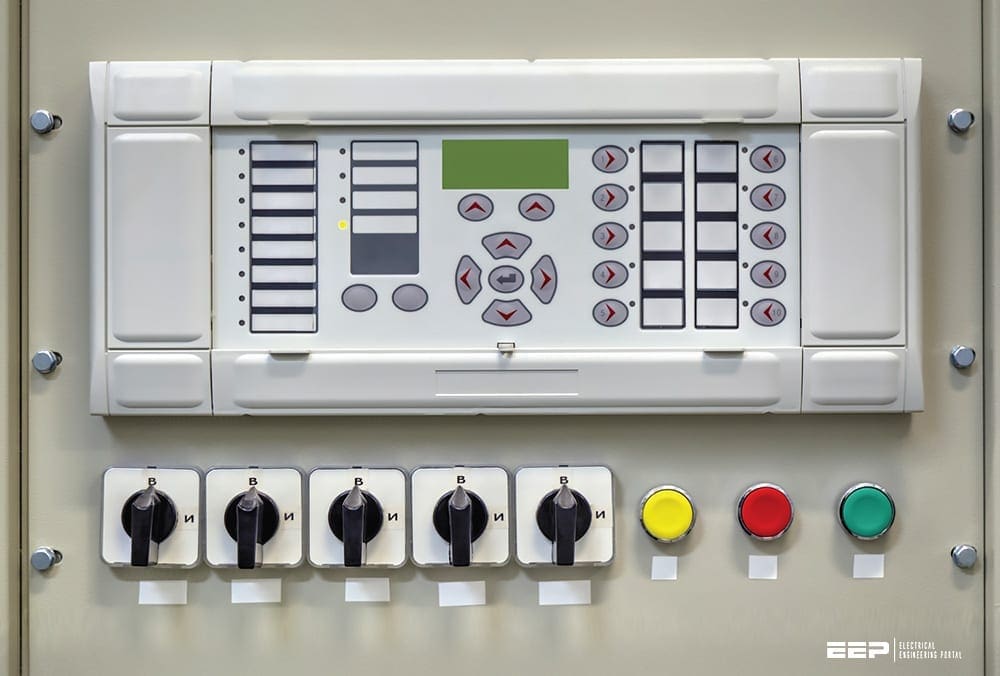 The norms of protection of generators, transformers, lines and capacitor banks are also given. The procedures of testing switchgear, instrument transformers and relays are explained in detail. The close and trip, indication and alarm circuits for variety of circuit breakers indicating ferrule numbers are also included.
All relevant information and circuit diagrams necessary for troubleshooting are also given.
Relay protection
The objective of relay protection is to quickly isolate a faulty section from both ends so that the rest of the system can function satisfactorily.
The functional requirements of the relay:
Reliability
The most important requisite of the protective relay is reliability since they supervise the circuit for a long time before a fault occurs. If a fault then occurs, the relays must respond instantly and correctly.
Selectivity
The relay must be able to discriminate (select) between those conditions for which prompt operation is required and those for which no operation, or time delayed operation is required.
Sensitivity
The relaying equipment must be sufficiently sensitive so that it operates reliably when required under the actual conditions that produces least operating tendency.
Speed
The relay must operate at the required speed. It should neither be too slow which may result in damage to the equipment nor should it be too fast which may result in undesired operation.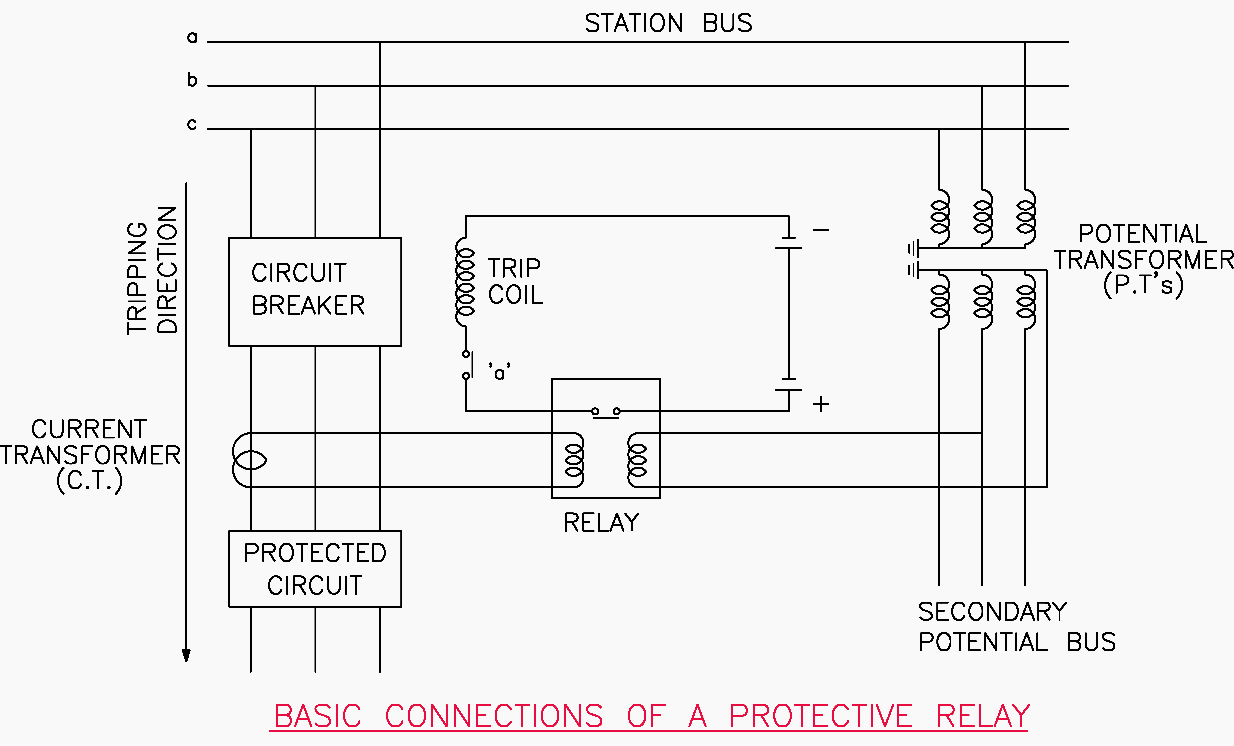 Important elements used in protection relaying
Switchgear
Circuit breaker bulk oil, minimum oil, SF6, airblast, vacuum etc. depending on medium used for quenching the arc. Different operating mechanisms such as solenoid, spring, pneumatic, hydraulic etc. are employed.
Protective gear
Relays (current, voltage, impedance, power, frequency, etc.) based on operating parameter, definite time, inverse time, stepped etc. as per operating characteristic, logic wise such as differential, over fluxing etc.
Station Battery
A Station battery containing a number of cells accumulate energy during the period of availability of A.C supply and discharge at the time when relays operate so that relevant circuit breaker is tripped.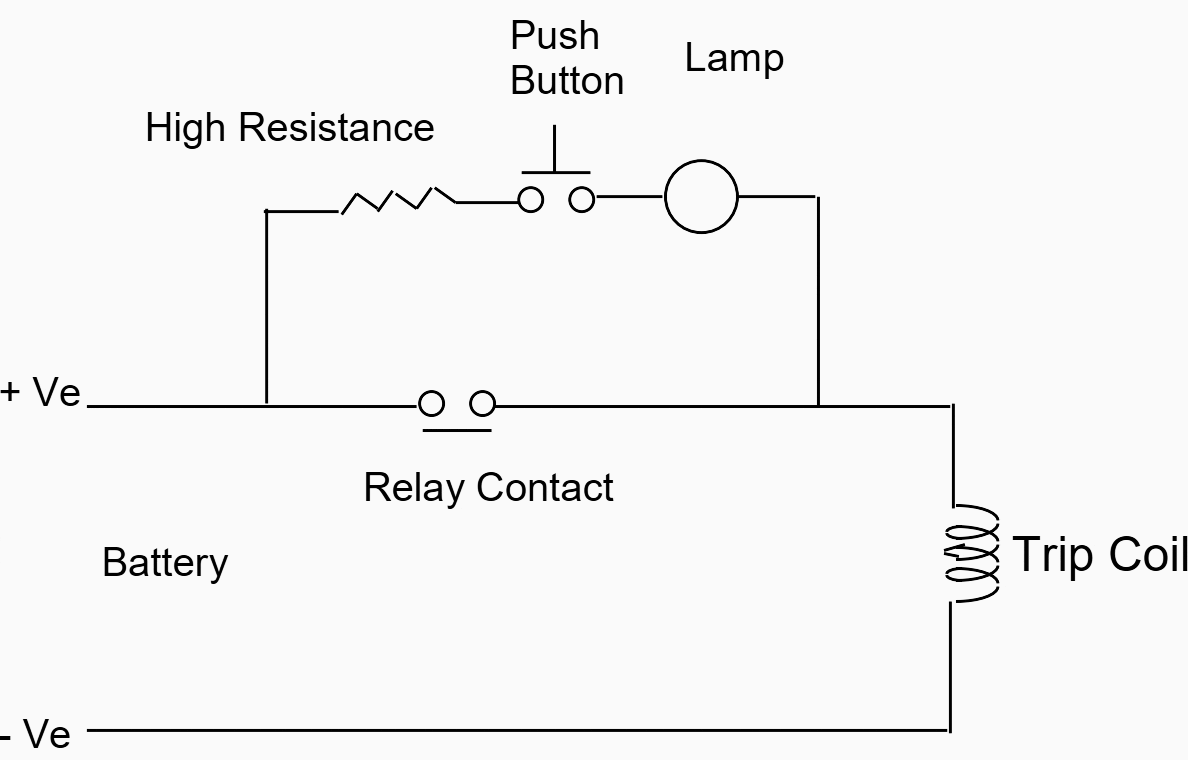 Table of handbook contents:
Code of Practice:

Standard number for devices
Types of panels
Protective relay – connection and zones of protection
Norms of protection for generator, transformers and lines
Current transformers
Voltage transformers
Energy meters
Synchronising panel

Generator and their protection
Transformers and their protection
Distance relays in A.P. system, relay indications and their meanings
Busbars – arrangements and protection
O/L & E/F relays
Circuit breakers
Station battery
Earthing practices
Excitation and voltage regulation