Schneider Electric Experience
This section is a collection of documents intended for engineers and technicians, people in the industry who are looking for more in-depth information in order to complement that given in product catalogs. Furthermore, Schneider Electric's guides, papers and "Cahiers Techniques" are often considered as very helpful "tools" for training courses.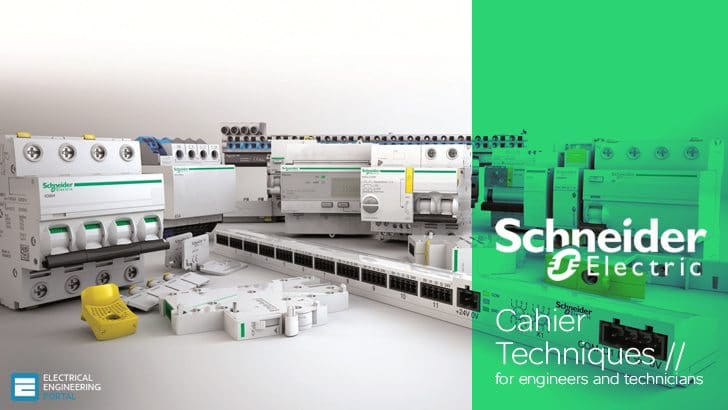 Schneider Electric provides knowledge on new technical and technological developments in the electrotechnical field and electronics. They also provide a better understanding of various phenomena observed in electrical installations, systems, and equipment.
Each "Cahier Technique" provides an in-depth study of a precise subject in the fields of electrical networks, protection devices, monitoring and control, and industrial automation systems.
About Schneider Electric
Schneider Electric SA. The Group's principal activities are electricity and automation management. The Group operates under three major segments: electrical distribution, automation and control and secured energy.
Under Electricity distribution, the company offers electrical products such as circuit breakers, switches, safety lighting, prefabricated busbar trunking, modular switchgear, power line carrier communication networks, and voice-data-image solutions. Under Automation and Control, Schneider offers products to control and supply power to equipment such as contactors, overload relays, soft starters, speed drives, sensors, and operator terminals.
Schneider Electric operates mainly in Europe, Asia Pacific, and North America. In 2008, Schneider Electric acquired ECP Tech Services, Marisio, Wessen, RAM Industries, Xantrex, DMS and American Power Conversion (APC).
In past 40 years Schneider Electric released over 70 technical publications related to electricity and automation, and these publications are listed in this section.
Browse guides and studies
Note that all documents in this section are free to download. Navigate through sub-pages to discover all documents.