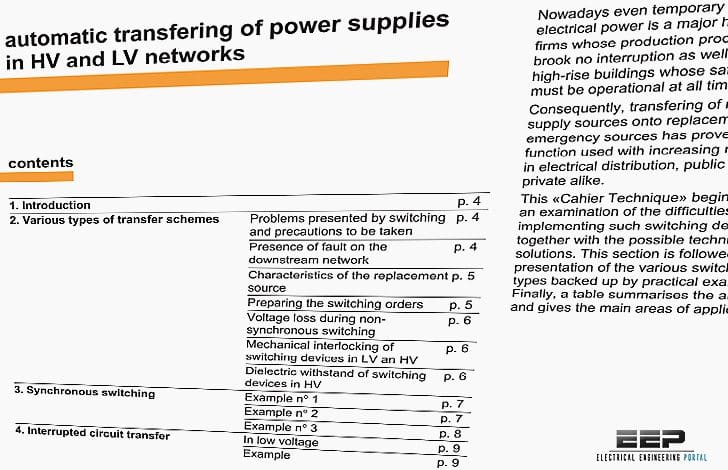 Source switching devices
The purpose of installing source switching devices is to guarantee the continuity of power supply of certain priority loads, for example to ensure protection of persons or to maintain production cycles. Such devices are put into operation either by failure of the main power supply or by voluntary operator action.
Switching devices are particularly used to supply //
Computers,
High-rise buildings,
Lighting and safety systems: airfield lighting, premises receiving general public, etc,
Main auxiliaries of thermal power plants,
Complete manufacturing lines whose process brooks no interruption, even temporary, of any element in the line (iron and steel, petrochemical, etc…);
In medium voltage public distribution for //
Switching of HV lines and transformers in source substations,
Supply of HVA/LV-HV level A (U i 50 kV)/Low Voltage (U i 1 kV) dual incomer substations.
The devices using these power transfers are highly varied. For example, in power circuits, switching devices are electromechnical or static contactors, circuit-breakers and switches, in high and low voltage alike.
AUTHOR: Schneider Electric expert | Georges THOMASSET