Thermal analysis inside the enclosure
First of all, it is essential to identify the most delicate devices or functions: the ones that should be given protection priority. Delicate devices can be the cause of shut-downs or malfunctions of the installation. It's very important to know the critical temperature for each device and the critical humidity level for each device.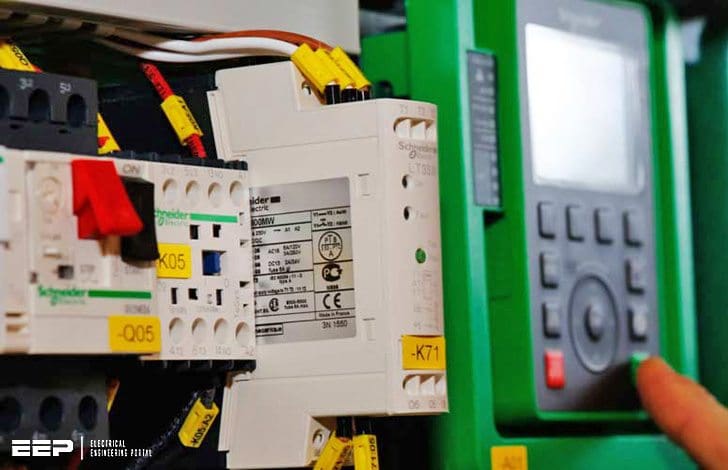 The thermal management solution must be sized according to the critical temperature of the most delicate element of the enclosure. This temperature should never be exceeded. The mean working temperature recommended for the inside of the enclosure is 35°C. This is the reference temperature for the control equipment integrated in the thermal solution.
Measuring the air temperature
The measurement of air temperature inside the enclosure, must be taken over a complete period (e.g.: one production cycle, 24 hours, 1 week, etc.).
This data will be used:
To complete the overall thermal analysis
To avoid exceeding the critical temperature of each device
To calculate the loss of power (W) of each device
Expert's tip // The temperature measurement inside the enclosure should be taken in three separate areas (T1, T2 and T3). Avoid the ventilated hot-air outlet. The hot-air ventilation flows affect the temperature in the various areas. Also, each case must be studied separately and in detail.
Measuring losses of power (W)
Before performing the thermal calculation, it is important to have detailed information of the dissipation value of each component. Generally speaking, this value is not easy to find.
Expert's tip // Use free thermal calculation software ProClima v5.0 to find out the dissipation value of the components in your enclosure. ProClima v5.0 offers the loss values for all the most common devices on the market.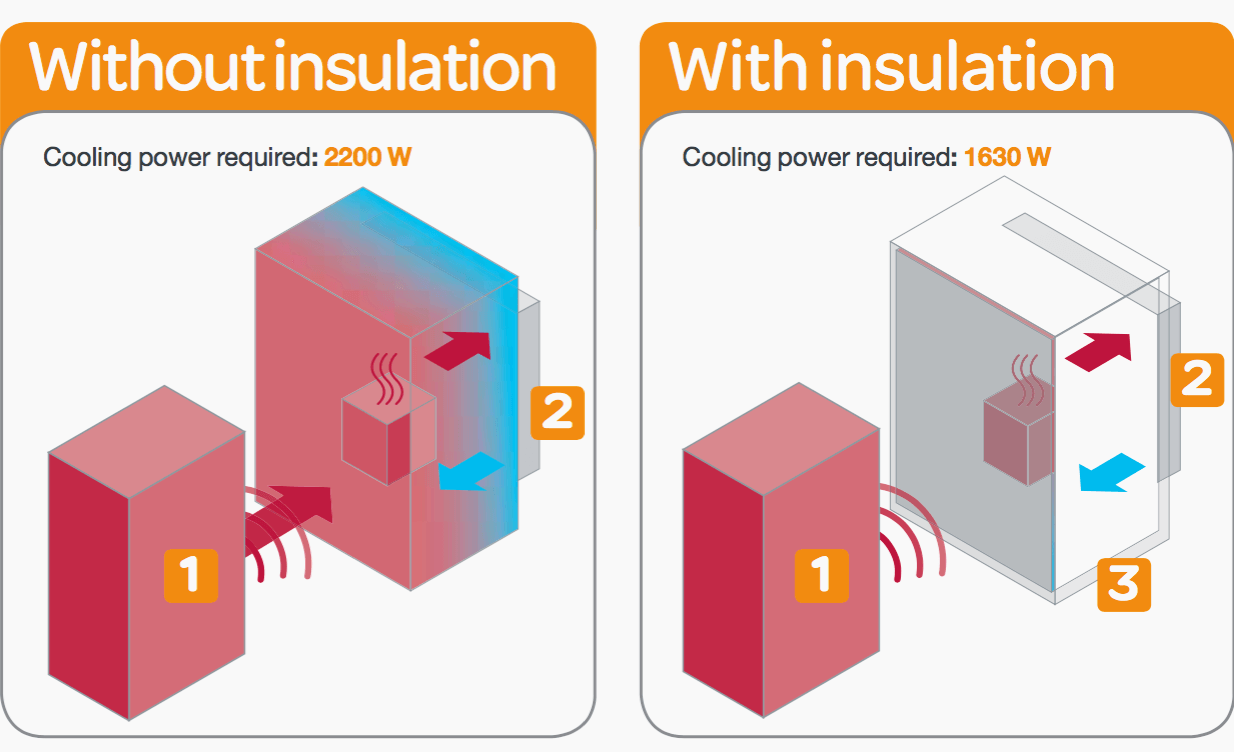 Measuring the air temperature
To ensure reliable calculations, the external temperature measurement should be taken over a complete period
(e.g.: one production cycle, 24 hours, 1 week, etc.).
What to measure?
Max. mean temperature
Min. mean temperature
Measuring the humidity level (%)
This consists of determining whether the environment is:
Dry: Humidity level < 60%
Humid: Humidity level between 60% and 90%
Very humid: Humidity level > 90%
Temperature variations detected in the environment will let you know whether or not there is condensation.