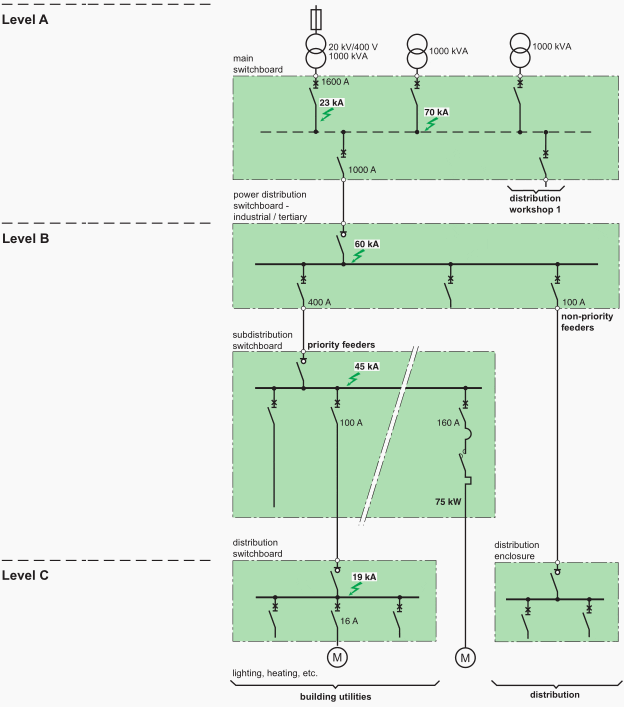 The requirements of electrical power distribution
The design of LV installations leads to basic protection devices being fitted for three types of faults:
Overloads
Short-circuits
Insulation faults
Safety and availability of energy
Implementation of these protection devices must allow for:
The statutory aspects, particularly relating to safety of people
Technical and economic requirements.
The chosen switchgear must:
Withstand and eliminate faults at optimised cost with respect to the necessary performance
Limit the effect of a fault to the smallest part possible of the installation in order to ensure continuity of supply.
Achievement of these objectives requires coordination of protection device performance, necessary for:
Managing safety and increasing durability of the installation by limiting stresses
Managing availability by eliminating the fault by means of the circuit-breaker immediately upstream.
The circuit-breaker coordination means are:
Cascading
Discrimination.
If the insulation fault is specifically dealt with by earth leakage protection devices, discrimination of the residual current devices (RCDs) must also be guaranteed.
AUTHOR: Schneider Electric experts