Medium voltage switchgear
Medium voltage switchgear application guide is based on the analysis of phenomena arising from the behaviour of electrical equipment (transformers, motors, etc.), during normal or faulty running.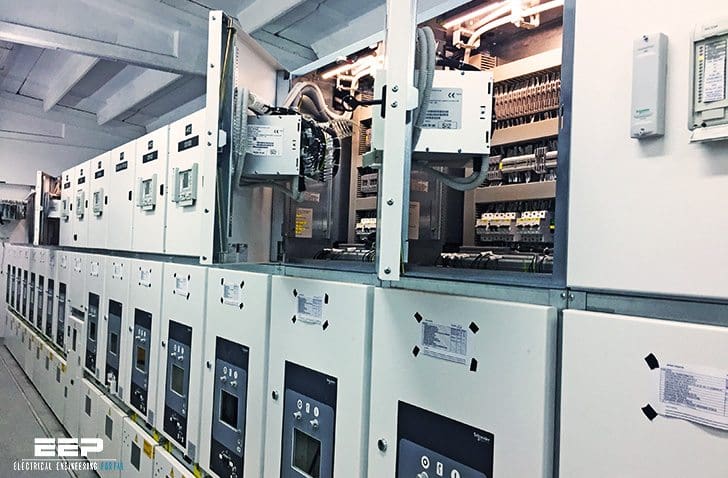 Its aim is to help you choose the type and characteristics of the medium voltage switchgear best adapted to your needs.
Medium voltage switchgear application guide was published quite a long time by Merlin Gerin (now Schneider Electric), but the facts presented are still actual and very useful for basic understanding of various applications for using MV switchgear:
Transformer
Motor
Capacitor
Generator
Lines and cables
Arc furnace
Switchgear for transformer application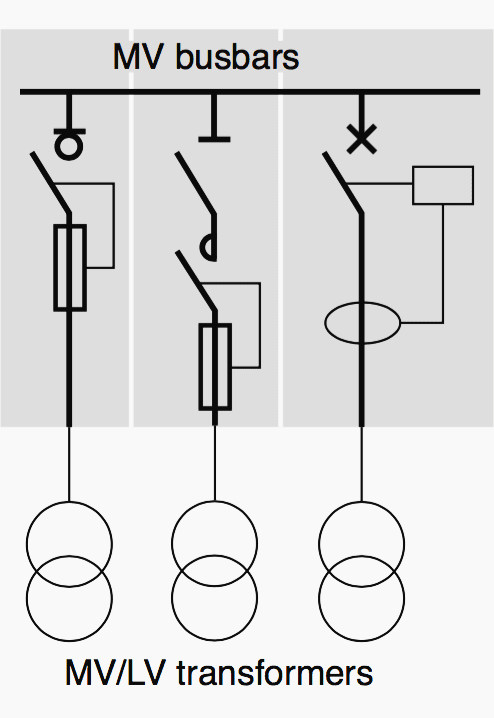 The switch and contactor make sure the transformer is switched on and off during normal and overload running. The fuse limits and breaks short circuit currents generated by the upstream network short circuit power. The circuit breaker can make, withstand and break operating currents as well as short circuit currents.
The protection system (CT, VT, relay, release…) automatically causes tripping when a fault is detected.
Devices in this switchgear must be able to:
Withstand and operate the continuous operating current and eventual overloads,
Break the fault current at the connection point; on the transformer's secondary terminals,
Withstand short-circuit switching and no-load transformer switching peaks,
Break the no-load currents without excessive overvoltage (downstream open).
The control and/or protection device must be located upstream of the transformer. Transformer faults cannot be picked up by downstream protection alone. A downstream control mechanism cannot isolate the fault transformer.