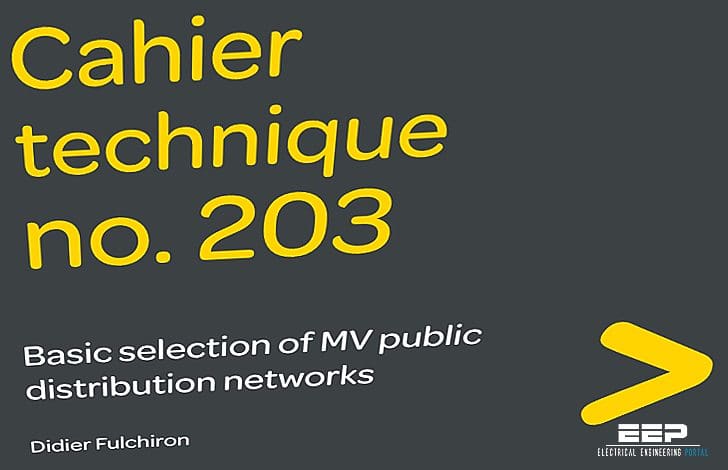 Abstract
Medium voltage – MV – public distribution networks are constructed on the basis of two fundamental parameters which influence the majority of their components as well as their operation. These parameters are the neutral management mode and the operating voltage.
Selection of these parameters has a very high impact on the whole network, and it is very difficult, if not impossible or economically unrealistic, to alter them subsequently.
It is therefore essential to fully understand the influence of these decisions on other network parameters such as the protection system, safety, fault management, etc.
This document details the limits imposed by these decisions and considers the various existing solutions, pointing out their advantages and disadvantages.
Impact on electrical characteristics
The neutral earthing mode for the HV/MV transformer, and the choice of whether or not the neutral conductor is distributed (hence the distinction between "4-wire" and "3-wire" networks) have a direct influence on a number of significant network parameters.
AUTHOR: Schneider Electric expert | Didier FULCHIRON