Totally Integrated Automation
Totally Integrated Automation (TIA) is more than a concept. TIA Automation is a strategy developed by Siemens that emphasizes the seamless integration of automation products.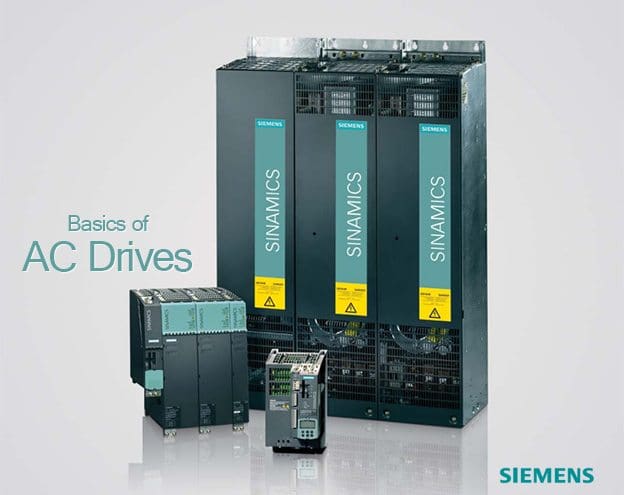 The TIA strategy incorporates a wide variety of automation products such as programmable controllers, computer numerical controls, Human Machine Interfaces (HMI), and drives which are easily connected via open protocol networks.
PROFIBUS DP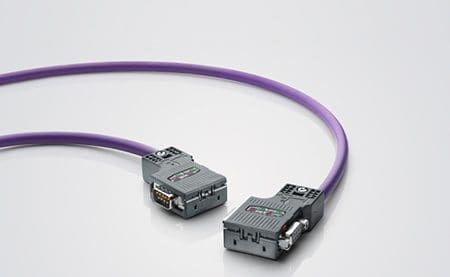 An important aspect of TIA is the ability of devices to communicate with each other over various network protocols, such as Ethernet and PROFIBUS DP.
PROFIBUS DP is an open bus standard for a wide range of applications in various manufacturing and automation applications.
Siemens AC drives can easily communicate with other control devices such as programmable logic controllers (PLCs) and personal computers (PCs) through the PROFIBUS-DP communication system and other various protocols.
Mechanical Basics
In many commercial, industrial, and utility applications electric motors are used to transform electrical energy into mechanical energy. Those electric motors may be part of a pump or fan, or they may be connected to some other form of mechanical equipment such as a conveyor or mixer. In many of these applications the speed of the system is determined primarily by its mechanical design and loading.
For an increasing number of these applications, however, it is necessary to control the speed of the system by controlling the speed of the motor.
Variable Speed Drives
The speed of a motor can be controlled by using some type of electronic drive equipment, referred to as variable or adjustable speed drives.
Variable speed drives used to control DC motors are called DC drives. Variable speed drives used to control AC motors are called AC drives. The term inverter is also used to describe an AC variable speed drive. The inverter is only one part of an AC drive, however, it is common practice to refer to an AC drive as an inverter.
Before discussing AC drives it is necessary to understand some of the basic terminology associated with drive operation. Many of these terms are familiar to us in some other context.
Later in the course we will see how these terms apply to AC drives.