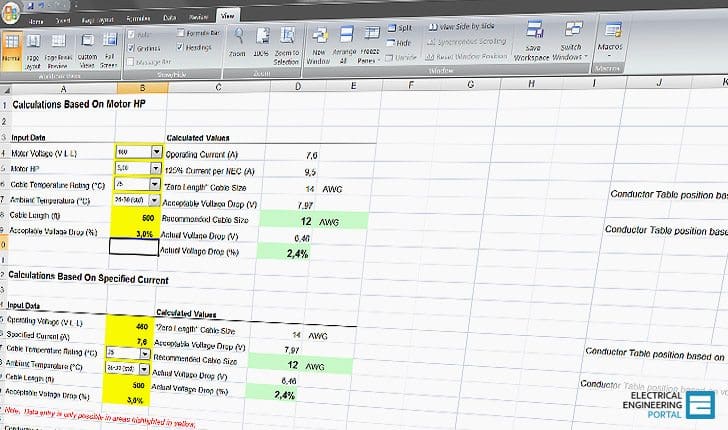 Calculations //
Based On Motor Horse Power HP and Specified Current
Input data: Motor voltage (V L-L), Motor horsepower, Cable Temperature Rating (°C), Ambient Temperature (°C), Cable Length (ft) and Acceptable Voltage Drop (%).
Calculated Values: Operating Current (A), 125% Current per NEC (A), "Zero Length" Cable Size, Acceptable Voltage Drop (V), Actual Voltage Drop (V) and Actual Voltage Drop (%).
Note//
Conductor ampacities are based on NEC 2008, Table 310.16 (Not more than 3 current carrying conductors in racewary).