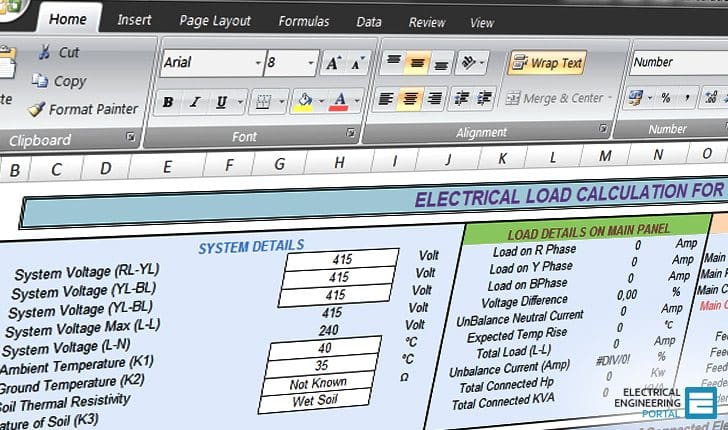 Electrical load calculation of panelboard
This MS Excel spreadsheet has possibilities to calculate the following:
Voltage / Voltage Difference of Each Phase
Unbalanced Load in Neutral Wire.
Expected Temperature rise in Each Phase.
Load in Each Phase and Outgoing Feeders.
Starting/Full Load/Continuous/Non Continuous Load
Size of Cables for Each Outgoing Feeder.