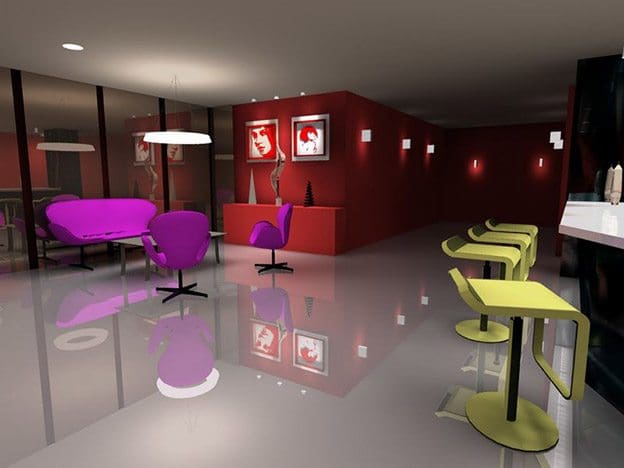 Calculation program
Litestar is a lighting engineering calculation program for interiors, large areas, sports areas, roads and tunnels for irregular plan areas and volumes.
Functions
It allows import and export of 2D and 3D DXF files, management of furniture and irregular ceilings (vault, sloping etc.), of floodlight masts, of dynamic rendering with texture and of raytracing (images with specular surfaces) in addition to printouts of project data and results.
Calculations
It has advanced calculation functions for determining horizontal, vertical, cylindrical and semicylindrical illuminances, as well as those in the direction of the telecameras; it determines the luminances and UGR, VCP and CGI glare parameters for interiors, TI, Lv and G for roads and GR for sports areas. The program also calculates the parameter to reckon the Light Pollution (Rn).