Motors up to 500 HP and 575 Volts
This program calculates voltage drop caused by the starting of motors at the substation transformer primary and secondary leads. Primary system impedance and transformer impedance is taken into account.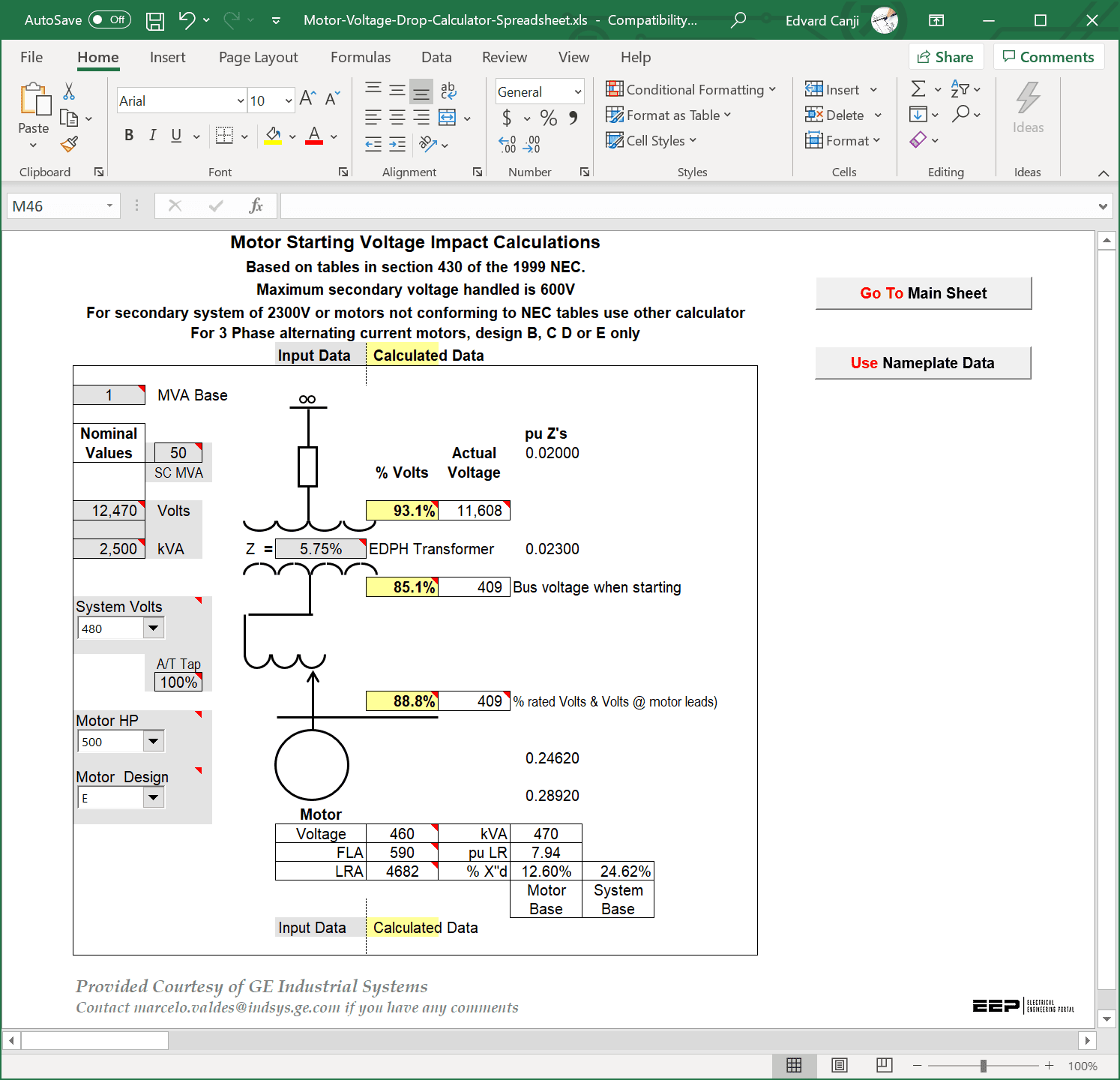 Secondary conductor impedance is not. Calculator allows use of a autotransformer reduced voltage starter and provides calculations based on tap setting.
Two calculators are provided. One is based on tables 430-150 & 430-151(B) from the NEC. The tables provide current ratings for motors up to 500HP and 575 Volts.
The other allows full use of motor nameplate data.