Earthing transformer
When the system neutral may not available, earthing transformer may be used to obtain the neutral. The neutral point of transformer to the earth ground network provides a reference point of zero volts.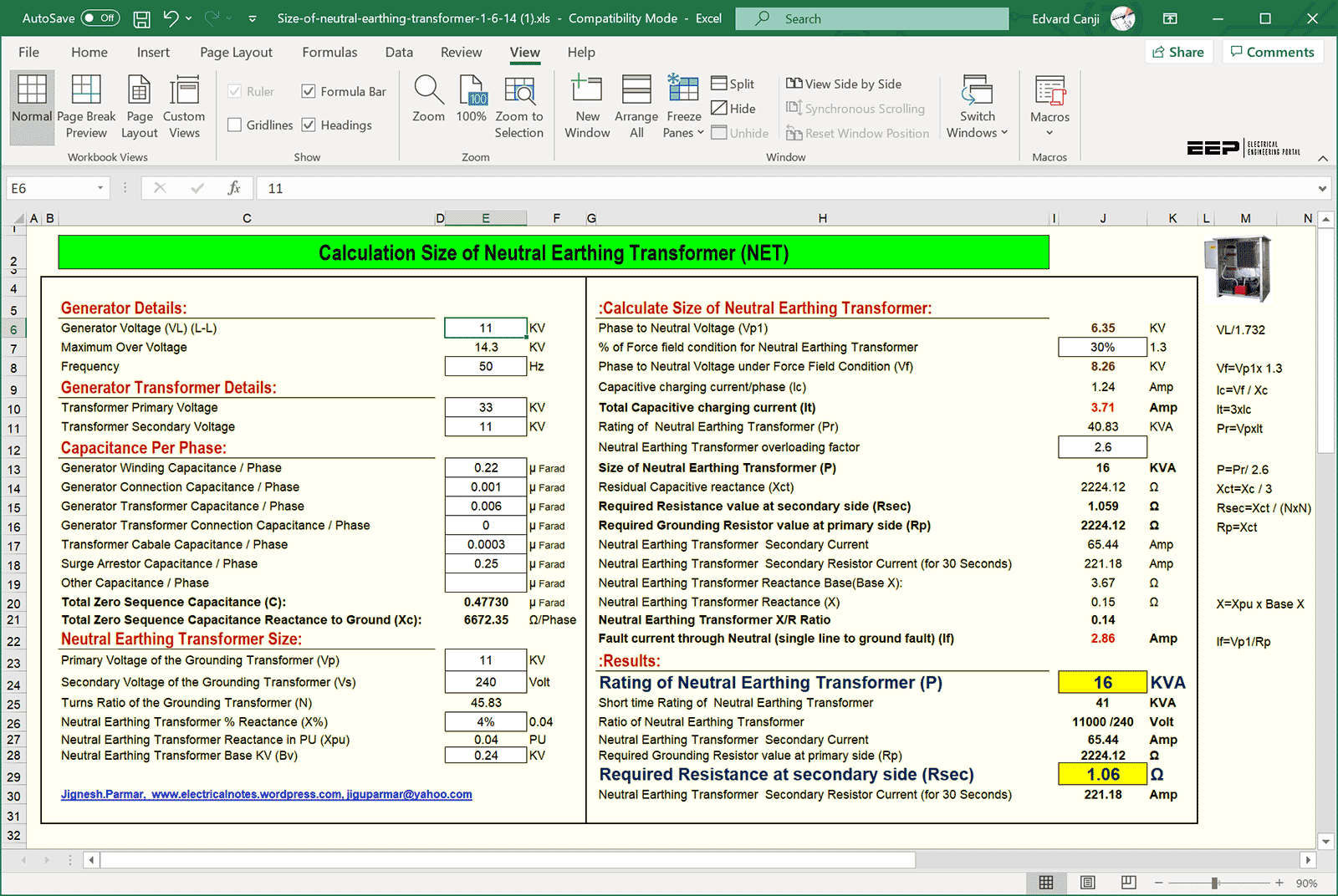 This spreadsheet calculates the following parameters of a neutral earthing transformer:
Total capacitive charging current (It).
Neutral earthing transformer secondary current.
Required grounding resistor value at primary side (Rp).
Required resistance value at secondary side (Rsec).
Neutral earthing transformer X/R Ratio
Fault current through neutral – single line to ground fault (If)
Rating of neutral earthing transformer (P).
It might be interesting to read technical article about all types of neutral earthing in power distribution: Part 1 and Part 2.