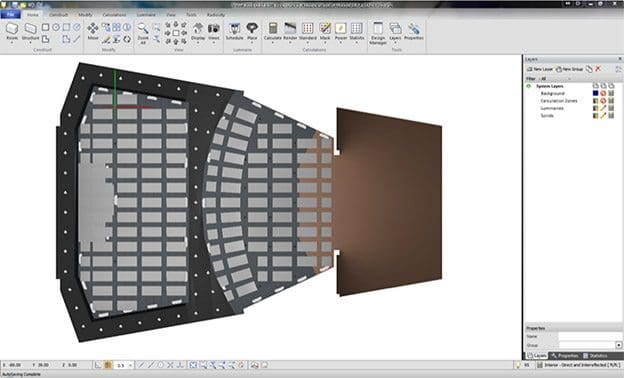 Quickly analyze
The Visual Basic Edition is designed for those who wish to quickly analyze, and document simple lighting designs. Office spaces, school rooms, warehouses, and other open areas can be designed in minutes.
The following list summarizes the capabilities of the 2012 Edition:
Create simple interior designs using the Lumen Method Tool.
Modify the design by moving, copying and deleting individual luminaires.
Calculations are performed automatically using the same powerful calculation engine as the Professional Edition to provide fast and accurate analyses.
View the calculation results both graphically with point-by-point values and iso-illuminance contour lines and in tabular format in the Statistics window.
Print a Design Summary – the results of the Lumen Method calculation.
Print a Design Layout – an architectural drawing consisting of a scaled plan view of the entire design, a luminaire schedule, a statistical summary and an architectural title block.