Electrical design tools
Electrical design without appropriate applications and tools is impossible to imagine. This section is dedicated to tools every electrical engineer can use in daily work. The software and spreadsheets below will make your job much easier, allowing you to shorten the time used for endless calculations of cables, voltage drop, various selections of circuit breakers, capacitors, cable size, and so on.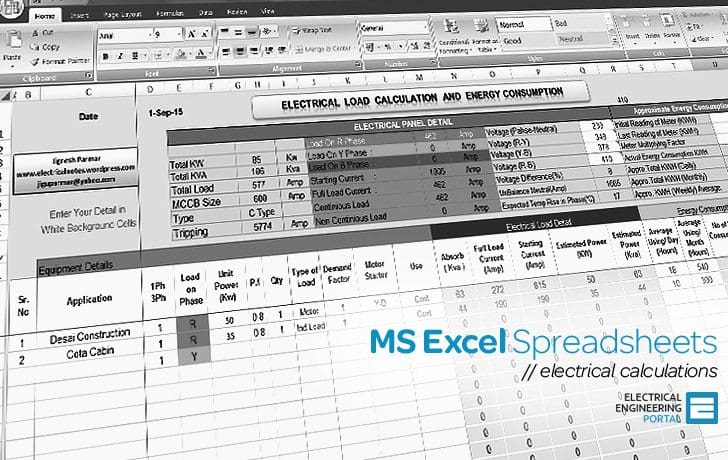 Spreadsheets are mostly developed by experienced electrical engineers and programmers and by well-known manufacturers of electrical equipment.