Transmission & distribution design
The importance of stability and maintaining the power quality of the electricity transmission and distribution (T&D) networks necessitates a thorough examination of all aspects of the design, analysis, and simulation of the transmission and distribution networks by all persons associated with these systems in general and electrical engineers in particular.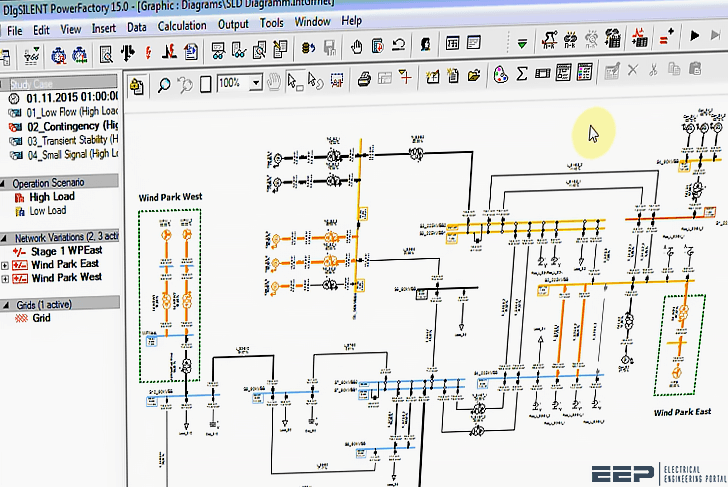 What has replaced sophisticated mathematical computing over the past three decades and facilitated the work of engineers is engineering software, which in addition to increasing accuracy and investigation of various aspects and effects of phenomena has led to reduced design time and analysis.
In this article, we will briefly introduce the most important and most used design, analysis and simulation software in T&D networks.
It should be noted that different companies also use proprietary software that is not discussed. The evolved form of all electrical engineering software is found in smart grids, which will be discussed in a separate article due to the convergence of software and the specific form of the grid.
Highlights of the software can be considered of high precision, high processing speed, high-quality graphics environment, user-friendly, after-sales service, and updates. Using software to conduct power system analysis and simulation, you are able to save costs, reduce risk, improve system quality and increase reliability and safety.
Generally, it is expected artificial intelligence (AI) affected software environment and application.