Requirements and Standards
Electrical design is not an easy task. It requires a lot of expertise. Detailed study is needed prior to installation work. The engineer must consider quality and any specific requirements together with price. Different options are to be examined.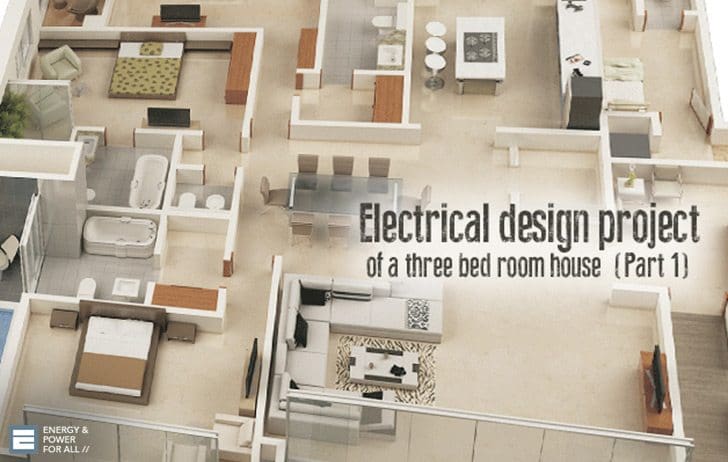 Choice of room utilization, decor, hobbies and the activities of the various residents are now critical to electrical design.
Electrical installation cannot make universal provision for every conceivable arrangement.
Customer is the key person in determining the final arrangement. BS 7671 (the Wiring Regulations) will often recommends that a project should be discussed with the client.
Flexible design approach is now often practiced. Standards for the house industry are determined by the National House Building Council (NHBC).
The minimum requirements
The following is an outline of basic requirements for a three-bedroom house with 120m2 floor area. This would be a typical speculative estate development (Figure 2).
Rooms: small kitchen; dining room; lounge; downstairs cloakroom; main bedroom with en-suite bathroom; second double bedroom; small single bedroom; landing bathroom or shower room;
Heating: central heating by gas or oil;
Garden: small garden at both front and rear.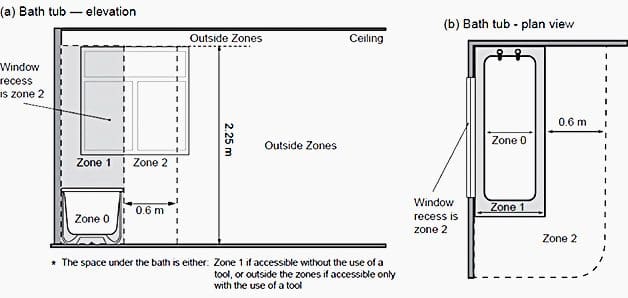 Standards
National House Building Council (NHBC)
The NHBC give minimum standards for living accommodation and services, which are shown in Table 1. It should be noted that houses vary in size and use, so the values given should be considered as a minimum.
Table 1 – NHBC recommendations for a house.
13 A socket-outlets (twin socket count as two outlets)
Room

Outlets

Notes

Kitchen/Utility
 6
Where homes have separate areas, the kitchen should have a minimum of four outlets and the utility room two.
Utility
 3
Where appliances are provided, at least three outlets should be for general use.
Dining room
 3
Living room
 4
At one double outlet family room should be near the TV aerial outlet
Bedroom
 3 (2)
Three for main bedroom. Two for other bedrooms
Landing
 1
Hall
 1
Combined rooms should have sockets equal to the sum of the number for individual rooms, with a minimum of seven in the case of kitchen / utility and another room.
Lighting
Every room should have at least one lighting point. Two-way switching should be provided to staircases.
Smoke detectors
For this two-story house, two mains operated, interconnected alarms are required.
Relevant wiring regulations 13 A socket-outlets
Building Regulations now require socket-outlets, wall switches and other similar accessories to be sited in habitable rooms at appropriate heights of between 450 and 1200mm from the finished floor levels.
Any socket-outlet with a rated current not exceeding 20 A, which is used by ordinary persons' equipment for outdoors use must be provided with additional protection by means of a 30mA RCD.
No 230V sockets, except shaver sockets complying with BS EN 61558-2 are permissible in bathrooms and shower rooms.
230V socket-outlets must be located at least 3m outside the boundary of zone 1 and provided with 30mA RCD protection.
Lighting
To avoid danger and inconvenience, there should be more than one lighting circuit.
In a bathroom, all equipment must be suitable for the zone in which it is installed.
Wall switches and other accessories must not be installed in zones 0, 1 and 2.
Cord switches must be installed outside of zones 0, 1 and 2, but the cord may hang within zones 1 and 2.
There are restrictions on the current-using equipment in zones 0, 1 and 2.
Equipment that is installed in zones 1 and 2 must have water penetration protection of at least IPX4.
A careful study of BS 7671: (Most recent version) Section 701 is recommended.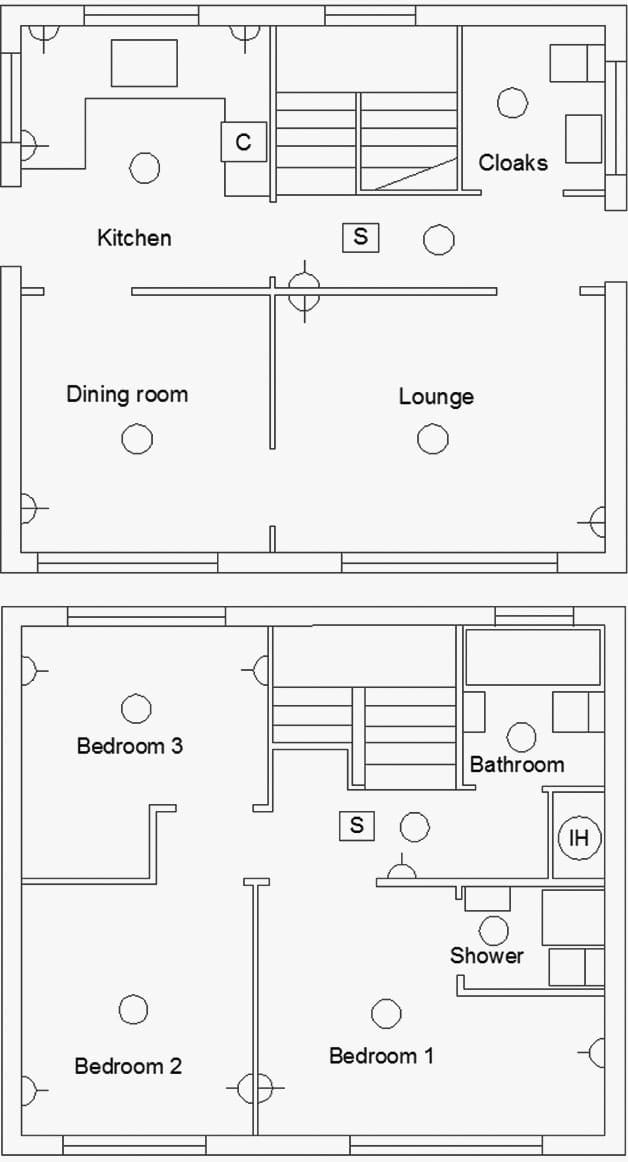 Will be continued soon…