Centrifugal water chillers
Centrifugal water chillers comprise a significant portion of industrial and large commercial electrical load. These machines are efficient, typically producing a cooling effect two-to-three times greater than the required energy input. Centrifugal water systems were the focus of cholorfluorocarbon (CFC) legislation in the 1980 that drove the replacement or reconditioning of many of these machines.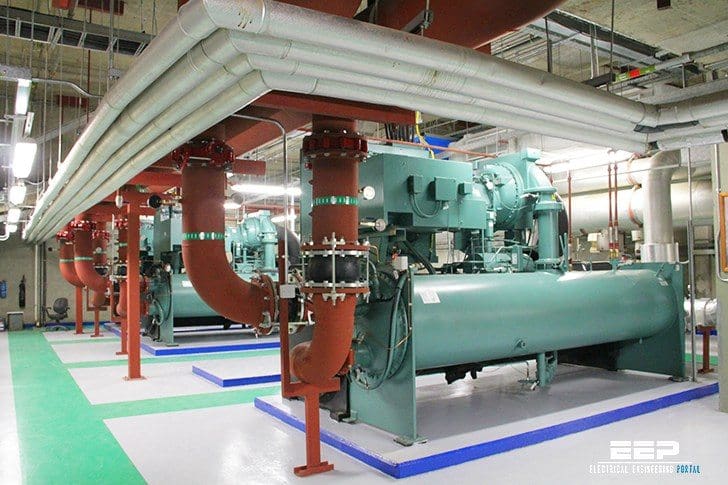 Opportunities still exist, however, for chiller optimization. One opportunity is to change the operational strategy of multiple chillers operating on a common chilled water header.
Typically, these machines are staged so that none are loaded beyond about 80% of their rated capacity. This strategy developed as a result of the published part-load efficiencies of the machines, which tended to produce a U-shaped efficiency curve. The curve indicated that optimal efficiency was obtained at 60%-80% of full load.
Actual measurements in industrial facilities, however, suggest that the laboratory-based efficiency curve is not representative of plant conditions.
Cooling load on a typical industrial water chiller systems is often influenced by process changes that do not correspond to a linear change in condenser water temperature. The chiller efficiency, therefore, increases with increasing cooling load so that it reaches its optimum point at about full rated capacity.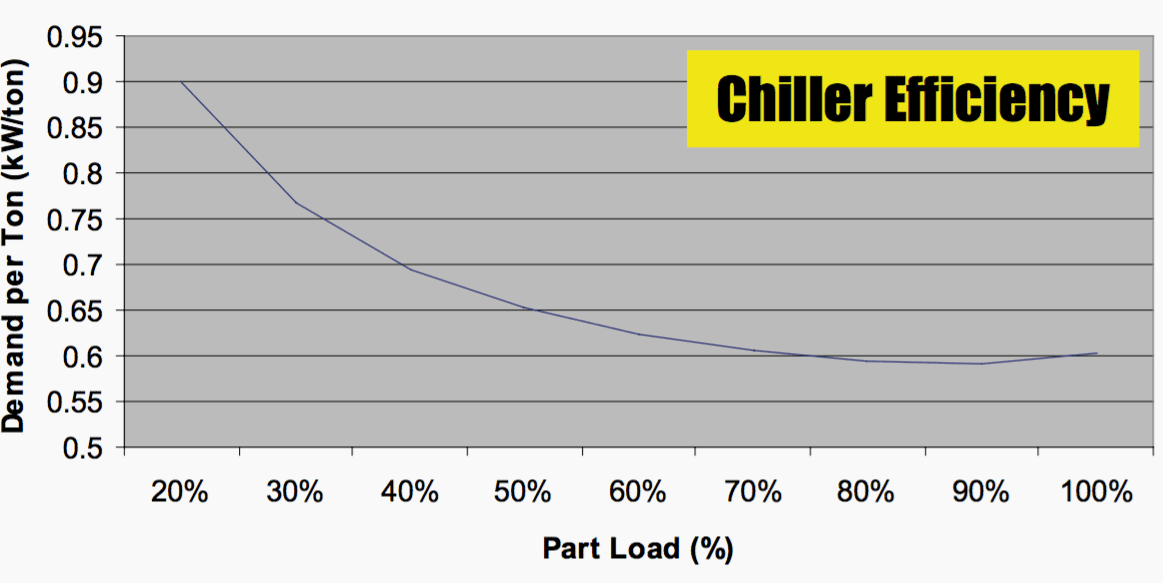 Typical chiller efficiency curve is shown as a u-shape, with maximum efficiency at 60%-80% of full load. The actual measured efficiency of chillers serving industrial loads, however, is highest at full load.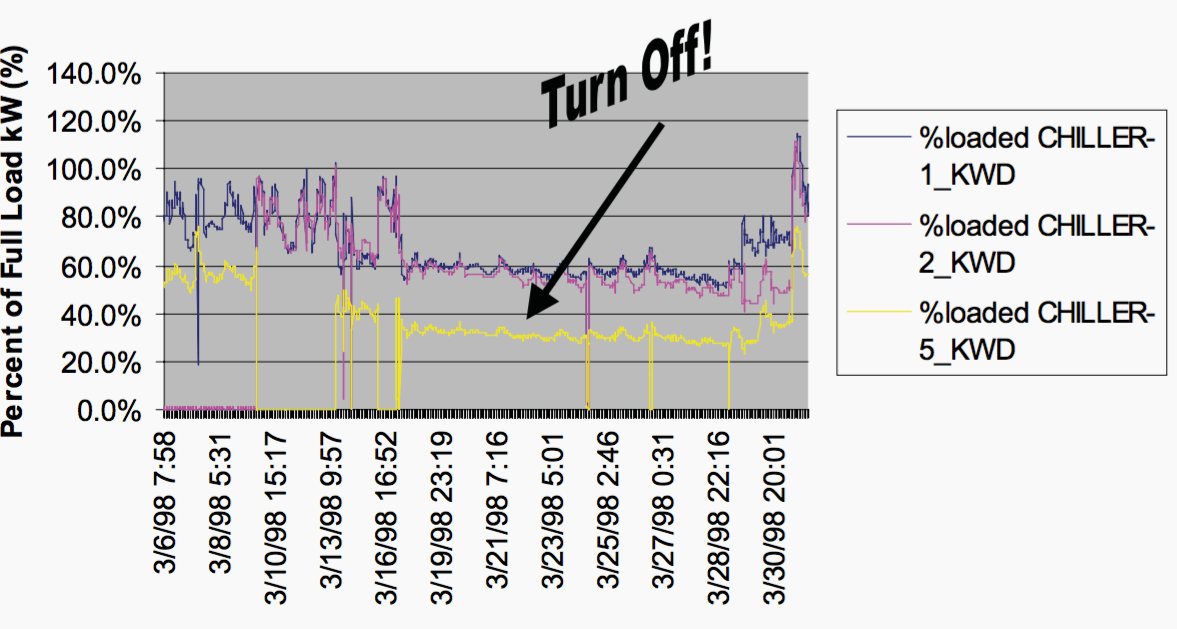 Successful strategies for chiller optimization
Other successful strategies for chiller optimization include //
1. Chilled water reset
This strategy involves increasing the chilled water supply temperature setpoint to match the requirements of the cooling load. Reset is often performed as part of the control routines in an automatic chiller controller.
Chilled water reset can reduce compressor power consumption by 1.5%-2% per degree!
2. Reduce condenser water temperature
Similar to raising the chilled water setpoint, reducing the condenser water temperature serves to reduce the compressor power requirements. Condenser water temperature reduction of one degree can reduce compressor power consumption by 0.5%-1%.
3. Monitor and maintain chiller approach temperatures
Chiller condensers and evaporators are shell-and-tube heat exchangers that require periodic maintenance to maintain optimum heat transfer characteristics. Since water travels through the condenser and evaporator tubes, solids have a tendency to accumulate on internal tube surfaces, requiring annual "rodding" to remove the scale and restore heat transfer coefficients.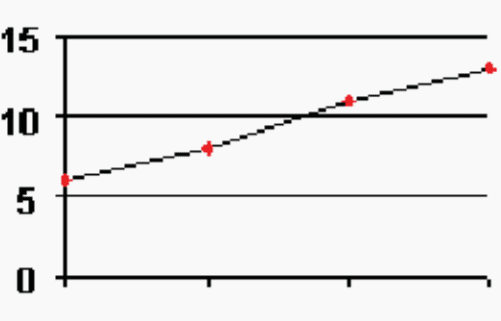 Annual average readings of condenser approach temperature (difference in temperature between condenser water and refrigerant in shell-and-tube heat exchanger) gradually crept up from the initial design value of 6 F to nearly 15 F over three years.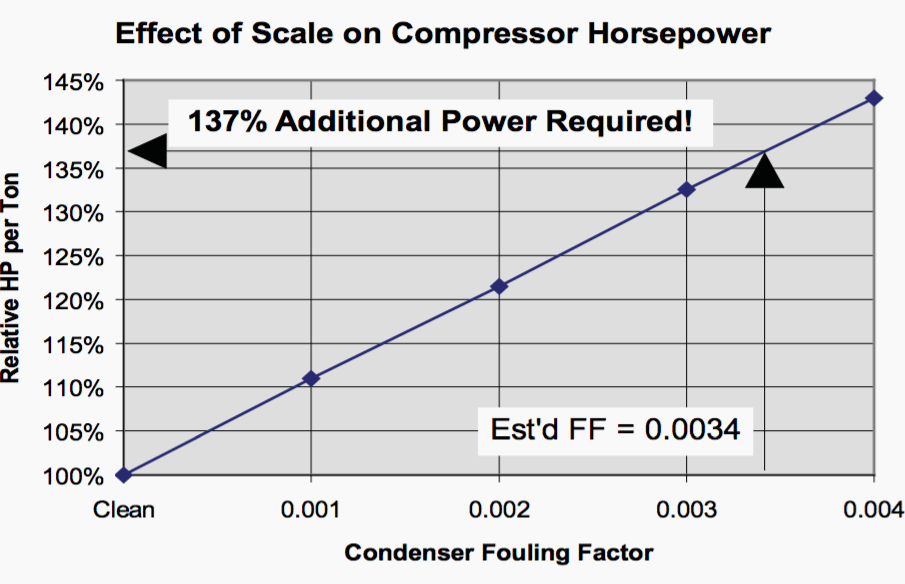 Increase in condenser tube fouling can have a significant adverse effect on compressor power consumption.
Heating, ventilating, and air conditioning systems
HVAC systems should be the focus of a targeted energy study, with similar objectives as the lighting analysis //
Turn off unnecessary HVAC equipment during unoccupied times
Match HVAC operation, including temperature and humidity, to minimum occupancy requirements
Replace inefficient HVAC systems and equipment with energy-saving alternatives
Water Cooled Condenser Centrifugal Chiller
Water Chiller Carrier
Reference // Electrical Energy Management – Bill Brown, P.E., Square D Engineering Services