About low voltage SCADA applications
At low voltage level, SCADA applications are usually used for process control and monitoring of equipment. Furthermore, incoming circuit breakers or switch disconnectors inside large LV switchboards may also be operated remotely, by command given from SCADA working station.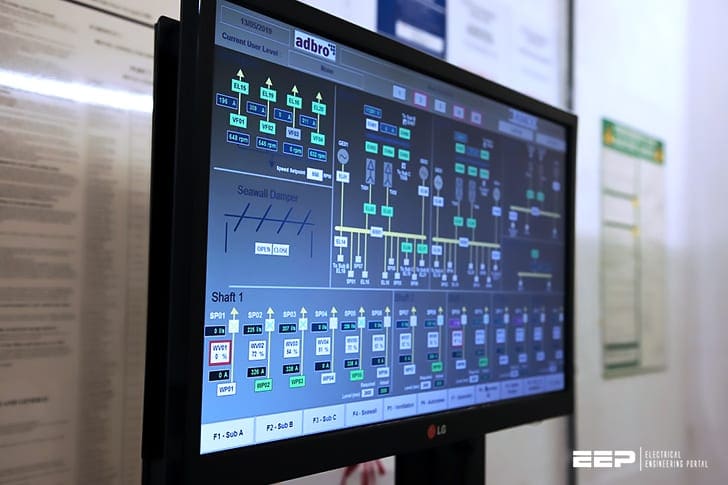 Automatic transfer switch function between several supply sources may also be incorporated into PLC and SCADA application. Outgoing circuit breakers are rarely controlled remotely, but it can be done as well.
Monitoring of equipment usually assumes collection of following signals:
Circuit breaker or switch disconnector status (open, closed, trip)
Contactor status (open, closed)
Variable frequency drive, or similar device status (ready, run, faulty)
Various type of protection, e.g. temperature or pressure transformer protection (activated, not activated)
Temperature inside a switchboard (exact value, or as a binary ok/not ok signal)
Switchboard door (open, closed)
Inside production plants, treatment plants, and other industrial facilities, process monitoring and control is major part of SCADA application. Various process related values are collected from field measuring devices and transferred to PLCs.