Troubleshooting guide for young engineers
When Whatsapp, Facebook, or Gmail is down, it's manageable, but if transformers fail, the entire business comes to a standstill. No-power-no-business transformers, as the heart of every substation, impact industries and affect the country's economy and have social and political ramifications. Any malfunction in this expensive machinery can be the leading cause for a complete outage of the network failures.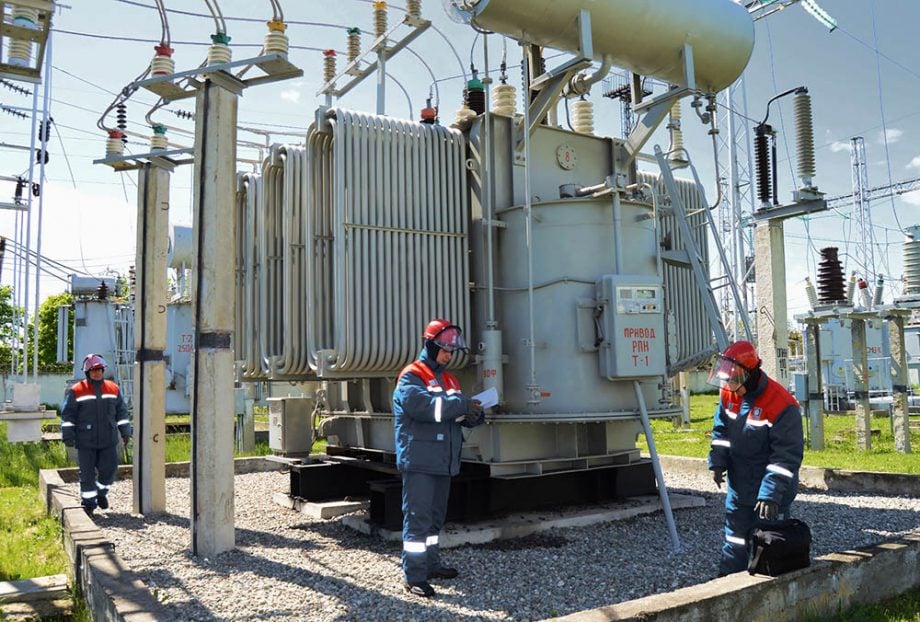 Improving the relationship between types of problems in transformers and their indicators will help identify internal faults and their locations. Therefore, the condition and performance of the power transformer should be very well known, including its reliability and security. When a fault occurs it is quite difficult to determine which failure should have more attention since there are always several visible damages.
Organic materials used in the transformer are subject to ageing processes which lead to the gradual degradation of their physical, chemical, and electrical properties.
The fault-finding process is intended to determine the fault in the transformer in the shortest time and restitution the faulty transformer into service after due rectification and corrective measures.
This makes it of utmost importance that a thorough investigation is made for ascertaining the root cause of the fault. Besides this, each failure gives learning for taking appropriate corrective and preventive actions at works to prevent the occurrence of such failures in the future.
1. Different modes Transformer Failure:
With many articles and studies made on types of failure in transformers, let us have a quick recap of the most important points.
1.1 Transformers Five Potential Failure Sources
No.
Potential Prone Failures
Criticality
Main Causes
1.
Bushings
Medium
Insulation deterioration
Short circuit
Mechanical damage
2.
On-Load Tap Changer (OLTC)
Medium
Internal Arc
Mechanical damage
3.
Windings

High

Stress due to Internal failures
Mechanical damage
4.
Core

High

Improper Insulation
Excessive Heating
Loose laminations/stacking
5.
Oil

High

Oxidation of the oil
Thermal decomposition
Moisture contamination
Figure 1 – Left: Damaged Bushing; Right: Faulty OLTC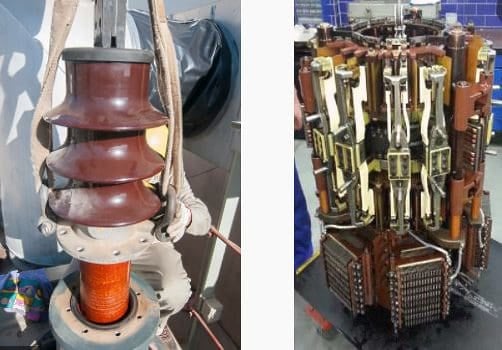 Figure 2 – Deformed core due to fault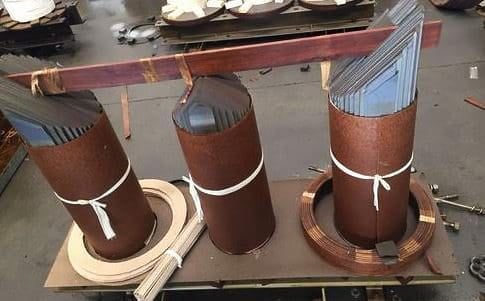 Figure 3 – Damaged transformer winding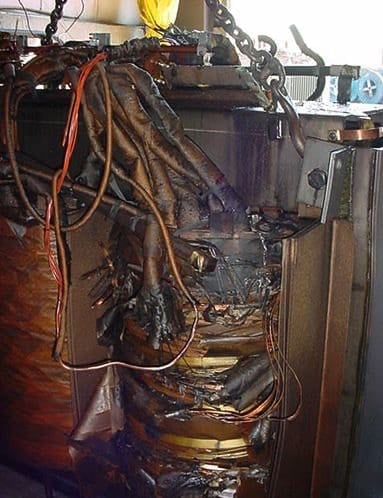 Go back to the Contents Table ↑
1.2 Classification of Transformers failures
Major failures in power transformers can be classified into these three categories:
Failure Classification

– Thermal Factors

Cause: The composition of transformer oil is organic in nature and the cellulose in oil deteriorate during the working life of the transformer due to thermal expansion and contraction during loading of the transformer.

It results in a decrease in the dielectric strength of the insulation and weakens the insulation to rupture under normal voltage conditions.

Fault Analysis:
Overloading of the transformer beyond its designed capabilities
Operation of transformer on nonlinear loads.
Operation of transformers in excessive ambient temperatures.
Failure of the cooling system.
Blockage of oil ducts.
Operation of transformer in an over-excited condition, and
Blockage in axial or radial oil ducts.