Synchronization to the grid
Any power plant commissioning, from small industrial GTG to nuclear facility, will converge to a very final step before (provisional) commercial operation, sometimes empathized as "first kW": synchronization to local or national grid. This is in fact a very critical phase of the installation, where mistakes in pre-commissioning or forced control variables to bypass that last permissive preventing to close the main MV breaker can easily lead to a disaster.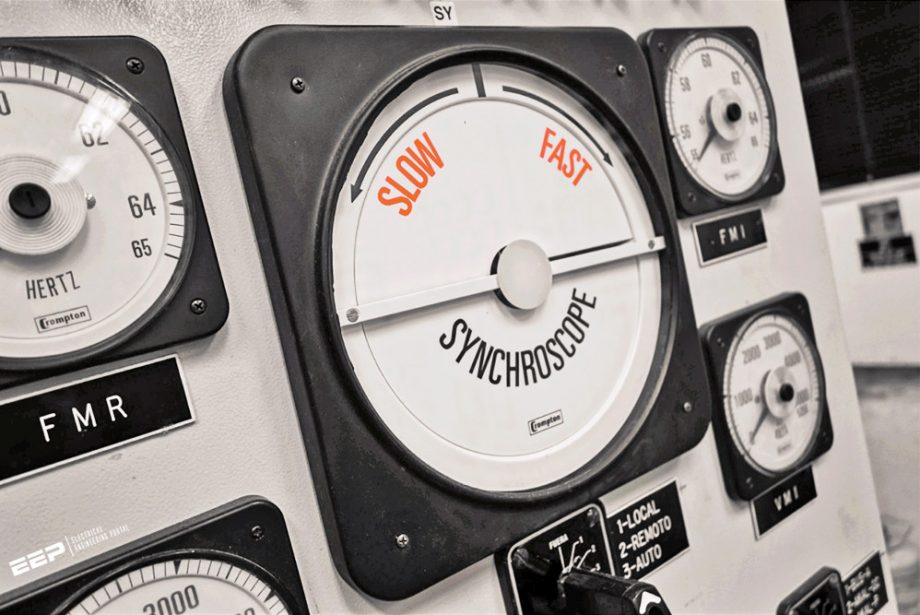 As common sense would suggest, synchronization of generator and grid implies that three key parameters of the two waveforms match within a certain window:
Frequency
Voltage
Phase Angle
This condition is verified by a synchro check device, that may be integrated in the main IED protecting the generator as ANSI 25C function and obtained acting on governor and AVR either manually or via an automatic synchronization card, that will send the closing command to the MV switchgear control circuitry finally closing the main circuit breaker (52G).
Check on instrumentation and protection
Before to initiate the synchronization sequence, regardless the fact that all factory test reports, precommissioning and commissioning certificates are available a final check of proper protective functions in live condition is due.
To perform this key activity all the instrumentation connected to protection relay including VT via (possibly) primary and secondary injection, and CT via polarity test must be rechecked. Obviously all other subsystems including prime mover and driven skid shall be fully commissioned, hardwired control loops checked (with special focus to trip signals), communication (soft link) established.
All panels including MV Switchgear station and excitation panel (AVR) shall be energized and ready.