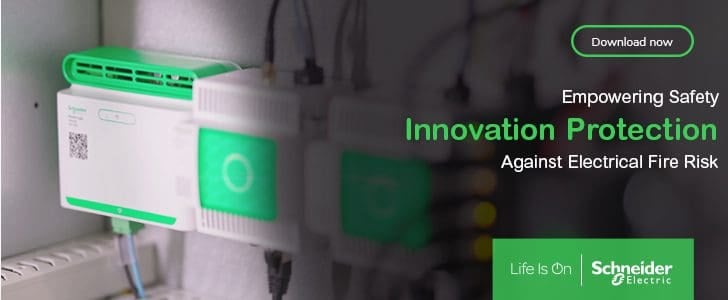 Digital substation & coming challenges
Advancement in technology is not something unheard of and metaphorically, it has this unique tendency of replicating the pattern of biological evolution. The design and operation of power substations follow similar footsteps, with drastic changes in technology over the last decade. With this influx bound to continue perpetually, we need to update ourselves with the prerequisites so that we won't be left behind.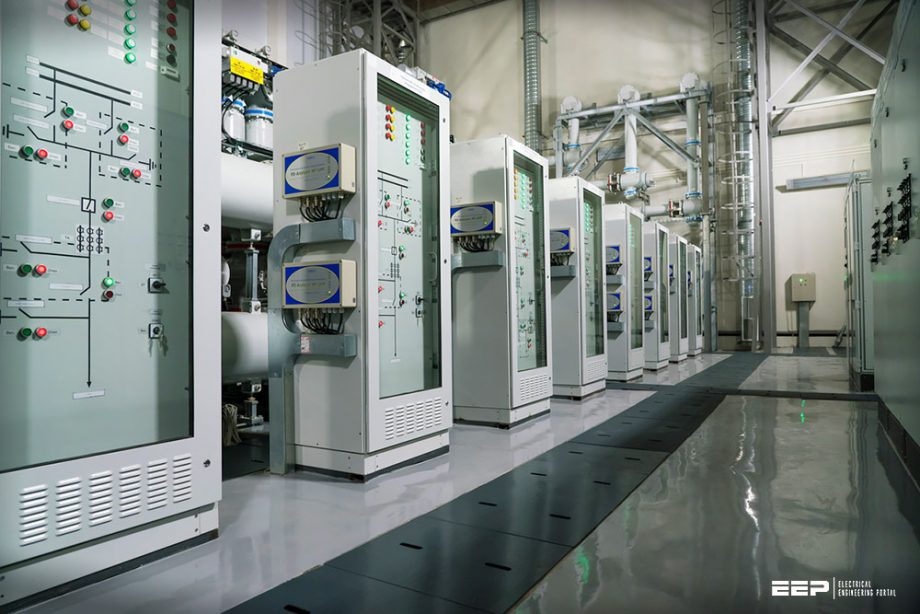 Quite possibly, some of the current tech marvels could be deemed obsolete by the end of this decade, and the pilot projects that are a mere concept now can take over as the universal solution. This article primarily focuses on some of those trending and imminent advancements in power substation design and operation.
While some have already started showing glimpses of their prowess via real-world applications, some are under advanced development phases to make them universally applicable anytime soon.
IoT in substation design and operation
1. IoT in substation design and operation
Internet of Things (IoT) is a concept and combination of protocols that enable digitally connected objects or equipment to interact with each other through the web. A modern digital power substation is the perfect platform for reaping the benefits of IoT connectivity because of its already existing vast network of IEDs, sensors, and actuators.
The whole concept of data acquisition from sensors, analyzing the data, deciding, and implementing it can be channelized via a central server or cloud-based applications. The implementation follows three major functional blocks- Enhance better connectivity, data acquisition, and analysis via common cloud space.
Different forms and levels of substation automation existed even with legacy protocols and equipment. So, it is not only a matter of automation and switching. IoT withholds the capability of making a substation smart and intelligent using already installed IEDs and substation automation systems.
The ultimate objective would be to realize a fully automated and intelligent substation where the equipment can be protected, monitored, and controlled remotely, only via authorized access. This makes the system very reliable and safe while keeping the overall cost within a viable limit.
SCADA is a form of IoT application area in power substations that allows centralized control and monitoring of multiple data points and devices from a remotely located server.
Figure 1 – IoT in power substations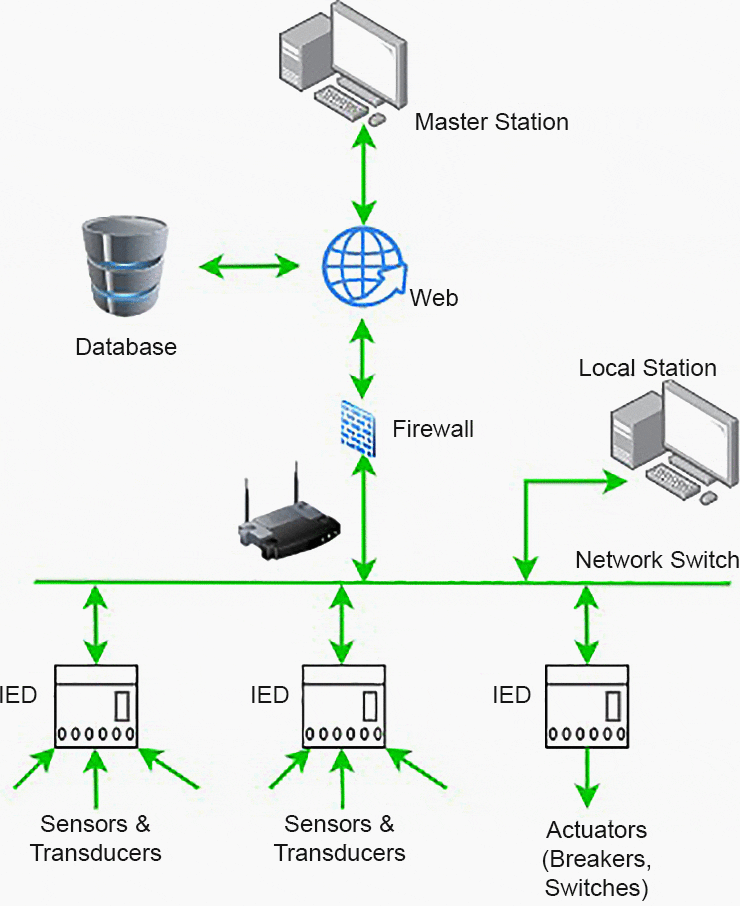 The above block diagram illustrates how a design engineer visualizes the application of IoT in smart substation control and monitoring. The concept allows the operator at a remote location to acquire sufficient information regarding the actuating and monitoring parameters to take appropriate actions.
The system can incorporate algorithms to archive the real-time data and upload it to a cloud-based server to allow perennial data analysis, which, in turn, helps immensely to implement the autonomy and intelligent features. Central access control is another critical feature that IoT makes very easy and secure to implement.
For instance, all the breakers, isolators, transformer tap changers, etc. can be monitored in real-time and controlled by a single person from a remote location using pre-defined authentications.
Premium Membership Required
This technical article/guide requires a Premium Membership. You can choose an annually based Plus, Pro, or Enterprise membership plan. Subscribe and enjoy studying specialized technical articles, online video courses, electrical engineering guides, and papers. With EEP's premium membership, you get additional essence that enhances your knowledge and experience in low- medium- and high-voltage engineering fields.
Check out each plan's benefits and choose the membership plan that works best for you or your organization.
Good To Know! – Save 50% on all video courses by purchasing Enterprise plan.
Related electrical guides & articles
Premium Membership
Get access to premium HV/MV/LV technical articles, electrical engineering guides, research studies and much more! It helps you to shape up your technical skills in your everyday life as an electrical engineer.
More Information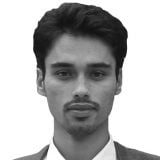 Electrical Engineer (B.E Electrical, M. Sc Engineering) with specialization in energy systems planning. Actively involved in design and supervision of LV/MV substations, power supply augmentations and electrification for utilities and bulk consumers like airports and commercial entities. An enthusiast and scholar of power systems analysis.