GIS components
Gas insulated substations (GIS) use circuit breakers, disconnect switches and grounding switches, and have various means of indicating their position, either opened or closed, so the same as in AIS.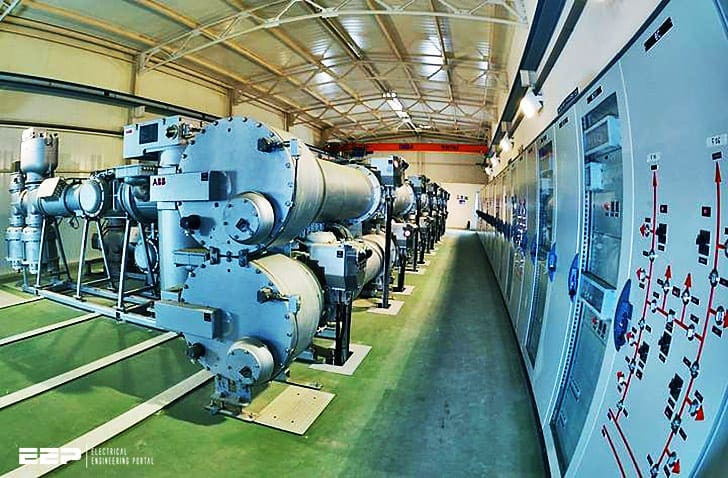 Operation of a GIS uses most of the same principles as operating an air insulated substation (AIS) although the various active components are physically configured differently. The first obvious difference is that the blades of the disconnect switches and the grounding switches used in a GIS are surrounded by grounded metallic enclosures.
This enclosure prevents the blades from being readily and easily visible to determine their fully opened or fully closed position. The second obvious difference relates to the bus conductors being located inside grounded metallic enclosures.