The reason for being a power station
Generators can really be described as the reason for being a power station. The operation of the turbine-generator system is second in criticality only to the operation of the nuclear reactor and the associated HP steam systems. The fundamental principles of the generator must be understood to understand the operating procedures and event reports regarding its operation.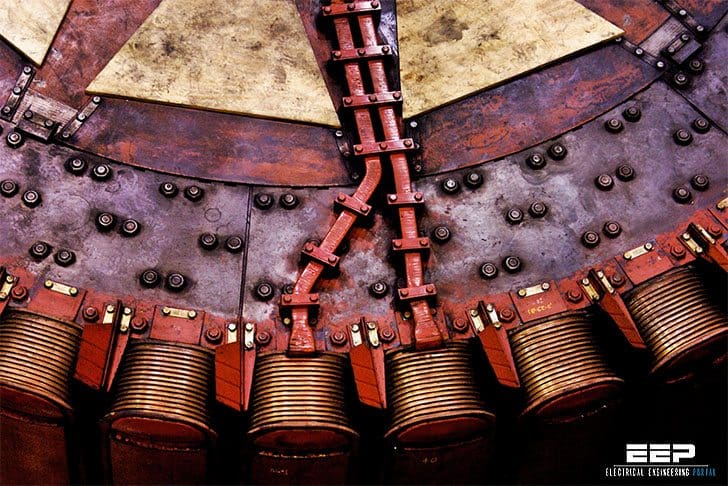 This article covers the generator stability and what actually happens when it's out of step.
Generator stability
We will now look at the steady state and transient stability for a generator with both the AVR and governor in service (the normal situation).
It can be shown that the power delivered to a load by a generator (see Figure 1) is roughly proportional to the square of the Terminal Voltage and inversely proportional to the impedance between the generator and the system it is supplying.