Bad selection or bad maintenance…
Whether in the design or maintenance of an electrical system, hazards exist if the proper overcurrent protective devices are not selected and applied. Circuit breakers and other electrical equipment also must be maintained and serviced regularly to ensure that they will operate properly when needed.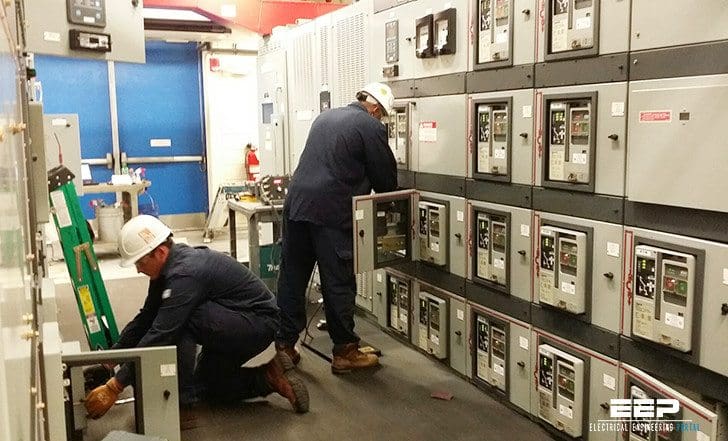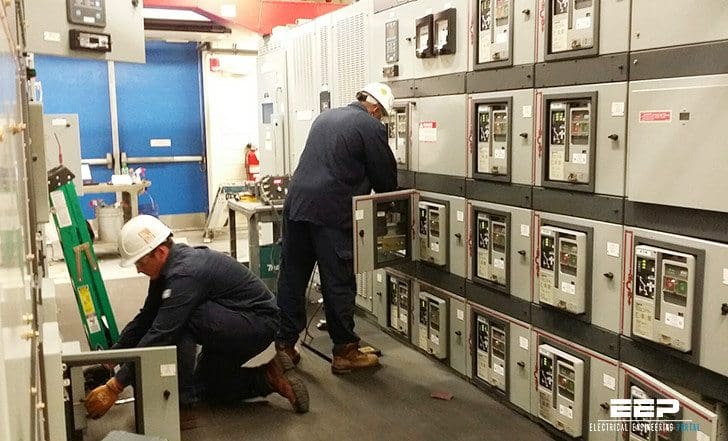 Unfortunately, in many industries and especially during economic turndowns, the tendency is to limit or eliminate regularly scheduled maintenance on
circuit breakers
and other electrical equipment.
However, the potential costs associated with OSHA violations, liability lawsuits, workers compensation, equipment replacement, and lost production far exceeds the costs of regular testing and maintenance of circuit breakers and other electrical equipment.
OSHA 29 CFR 1910.334(b)(2)
"Reclosing circuits after protective device operation. After a circuit is deenergized by a circuit protective device, the circuit may NOT be manually reenergized until it has been determined that the equipment and circuit can be safely reenergized. The repetitive manual reclosing of circuit breakers or reenergizing circuits through replaced fuses is prohibited.
NOTE //
When it can be determined from the design of the circuit and the overcurrent devices involved that the automatic operation of a device was caused by an overload rather than a fault condition, no examination of the circuit or connected equipment is needed before the circuit is reenergized."
In this section of the regulations, OSHA recognizes the importance of knowing why the overcurrent protective device has opened. If the fuse or circuit breaker opened due to an overload, no examination of the circuit or connected equipment is necessary.
However, if the overcurrent protective device opened due to a short circuit fault, catastrophic results can occur if the fuse or circuit breaker is replaced or closed on the short circuit before it is corrected. This is especially important for circuit breakers and switches because short circuit currents can permanently damage the equipment to the point that it will not operate safely when reenergized.
Circuit Breakers
Circuit breakers, like fuses, are rated to safely interrupt their maximum interrupting current only once. Molded Case Circuit Breakers (commonly referred to as MCCB's) must meet the requirements of UL48, "Standard for Safety," Molded-Case Circuit Breakers, Molded Case Switches and Circuit Breaker Enclosures.
This standard allows manufacturers to list their circuit breakers at varying degrees of available fault currents, current-limiting ability and other characteristics. They must be applied within the maximum limitations of their ratings.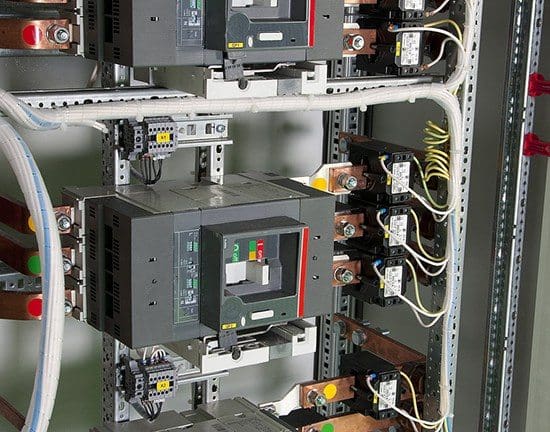 Circuit breaker manufacturers typically recommend that their circuit breakers be cycled ON and OFF at least once each year to keep the tripping mechanism from seizing under certain environmental conditions. Cycling circuit breakers ON and OFF manually may help keep the switching mechanism from seizing, but may not guarantee that the tripping mechanism will operate properly.
Some manufacturers also recommend that their circuit breakers be periodically tested and recalibrated under carefully controlled conditions.
When testing time-current characteristics, recommendations state the circuit breaker being tested must be at room temperature. This practice would increase equipment downtime while the circuit breaker to be tested cools down after it is removed from service.
The National Electrical Manufacturers Association (NEMA) has published standard
AB 4-2009
 entitled, "
Guidelines for Inspection and Preventive Maintenance of Molded Case Circuit Breakers Used in Commercial and Industrial Applications
". It deals exclusively with the maintenance and care of Molded Case Circuit Breakers to provide reliable protection. The expected lifetime of a circuit breaker, however, depends on circuit conditions and its' environment.
Standard AB 4-2009 emphasizes that safe work practices include regular periodic maintenance, and investigating what caused the circuit breakers to operate prior to reenergizing the circuit – similar to OSHA 2CFR 110.334(b)(2). There are other published industry standards for maintenance of large Air Power Circuit Breakers.
Preventive maintenance of these circuit breakers should be performed at least annually, and after interruption of a fault some 20 or more steps are required before placing the circuit breaker back in service.
The Institute of Electrical and Electronic Engineers (IEEE) has also published Standard 43-17, otherwise known as the "Gold Book," entitled, Recommended Practice For the Design Of Reliable Industrial And Commercial Power Systems. The IEEE studied failure statistics of typical industrial and commercial electrical distribution systems and components over several years prior to 1974 and 1996.
The results of the 1996 study concluded nearly 1/3 of all circuit breakers that failed while in service could have been avoided if proper maintenance and testing was performed.
Article 225.3 of NFPA 70E requires that if a circuit breaker interrupts a fault at or near its interrupting rating, it must be inspected by a trained technician and tested, repaired or replaced in accordance with the manufacturer's specifications.
If proper maintenance and repair is neglected, circuit breakers may fail to open or open more slowly than when first calibrated.
The IEEE study noted that circuit breaker failures caused excessive equipment damage, blackouts, unexpected repair and replacement costs, lost production, scrap production, and most importantly, severe blast and burn injuries to personnel.
Proper care and maintenance of circuit breakers must be part of any Electrical Safety Program.
Other common safety hazards involve using overcurrent protective devices with improper interrupting ratings. Standard circuit breakers have relatively low interrupting ratings (typically 10,000 to 100,000 AIC) when compared to fuses (200,000 AIR). The circuit breaker's low interrupting rating may not be an initial hazard, but as available fault currents rise from the utility, a dangerous situation is created.
During service upgrades, circuit breakers with low interrupting capacities may have to be replaced by higher rated devices or protected by fuses in order to lower fault currents.
Non-current-limiting fuses
Another potential electrical hazard is the use of non-current-limiting fuses including "renewable" fuses. Although fuse standards and fuse technology have changed greatly, many older machines and equipment may contain Class H (one-time or renewable) or K5 one-time fuses.
The continued use of these fuses especially where available fault currents exceed their interrupting ratings can be catastrophic.
In addition to being non-current-limiting, Class H and K5 fuses have lower interrupting ratings than the Class R or J fuses. Just like non-current-limiting circuit breakers, the Class H and K5 fuses may permit much higher current to flow for a much longer time, increasing risk to workers and the equipment.
The incident energy of an Arc-Flash could be deadly to an unsuspecting worker who is not properly protected.
Reference // Littelfuse Electrical Safety Hazards Handbook