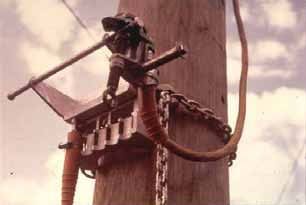 Preferred three-phase grounding applications on wood pole structures using grounding cluster bars are shown in figures 1 and 2.
Grounding cluster bars must be positioned just below the lowest elevation of the lineman's feet for the work zone (approximately the elevation of the phase conductors) and shall be bonded to the pole structure ground leads if provided.
The position of the cluster bar defines the lower boundary of the equipotential work zone on a pole.
.
Figure 3 shows an example of an installed grounding cluster bar.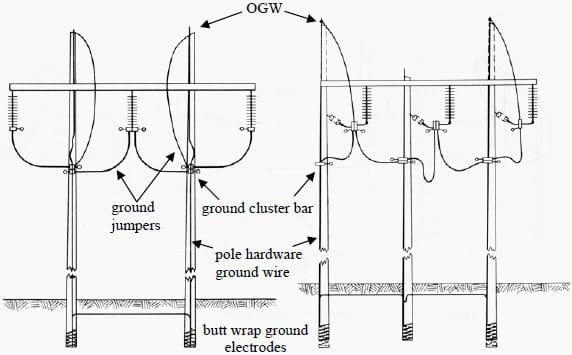 Before installing protective grounds, permanent grounding for pole footings should be examined for damage, omission, or other indication of poor continuity between the structural hardware and pole ground electrode.
If in question, a temporary ground rod should be installed next to the pole and bonded to the worksite site grounding system (figure 2).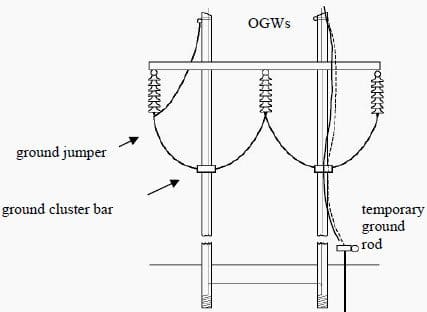 In addition, other conductive objects, such as guy wires, shall be bonded to the worksite grounding system if within reach of the linemen.
SOURCE: Personal protective grounding for electric power facilities and power BY U.S. Department of the Interior Bureau of Reclamation Denver, Colorado