Always look forward…
Just a short note from me today, the end of this crazy year. I'd like to wish you a normal and happy New Year on behalf of myself and everyone else at EEP. This year was like no other year before. The new 'normal' took the place of what we have known, which hurts in many ways and directions. Many things went wrong this year, and it appears that the main challenge for most of us in next year will be keeping the current jobs and healthy businesses.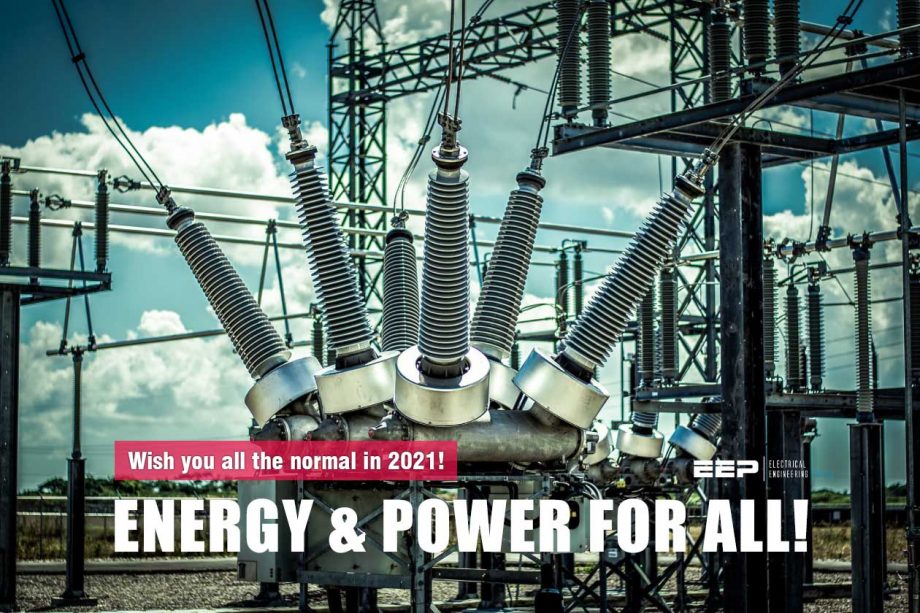 However, despite all challenges, we managed to start the EEP Academy with few very experienced engineers. EEP Academy now has 40 high-quality courses, and there will be more in the coming months.
I always love to say that the only clever thing you can do is work hard on yourself and your knowledge. This is even more important in these challenging times. Success is always around the corner and will come sooner or later. Use everything you can to boost your electrical engineering knowledge and make yourself ready for future job opportunities.
EEP is always here to help you!
Now I want to share with you two opportunities we have: 20% discount on a Pro Premium Membership Plan and 30% discount on our electrical engineering courses at the EEP Academy.
Save 20% on EEP PRO Premium Membership
Apply discount code for Pro plan: EEP2020 (expires on January 4th, 2021)
Premium Pro membership plan gives you access to specialized LV/MV/HV technical articles written by experienced engineers and an advanced electrical guides and papers. You will see no distracting and annoying ads while reading technical articles. You will be able to print any technical articles in PDF format. This plan includes an Android application for accessing EEP's both regular and premium resources on the go.
Sign up and apply the discount code. You can also see other premium plans.
Get 30% off on all courses at the EEP Academy
Redeem coupon: EEP2020 (expires on January 4th, 2021)
What you can learn? Starting from the low voltage distribution design, PLC programming, solar energy systems, generators, transformers and transmission lines, power system analysis, load flow and short circuits. electricity and AC/DC circuits, you can learn symmetrical components of three phase power analysis, power transformers, protection and control of high voltage circuits, short circuit analysis, substation protection, etc. If you are serious in electrical design, you can learn to design electrical systems in the most popular software like ePlan or ETAP. See our course catalogue.
Sign up to EEP Academy, choose the courses or bundles, and redeem the coupon!
May you all be safe, happy and successful in both professional and personal lives! Energy & Power For All in 2021!
Edvard Csanyi
Editor-In-Chief at EEP – Electrical Engineering Portal