Distortion of the fundamental sine wave
The presence of harmonic frequencies in addition to the fundamental 50Hz, bring about distortion of the fundamental sine wave. Considerable problems may arise dependant upon the level of this distortion.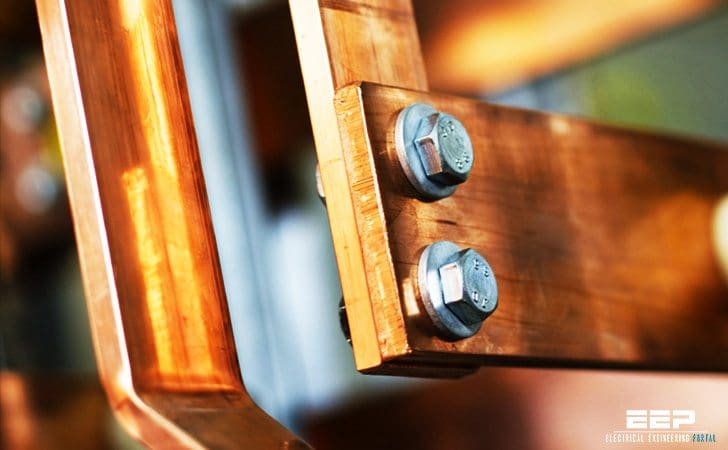 Sources of harmonic distortion can be:
UPS equipment
Non linear load (switch mode power supplies)
Special industrial processes
Resonant conditions with PFC capacitors
Diesel generated supplies, cyclic engine/flywheel irregularities and full pitch winding alternators.
A particularly problematic manifestation of the presence of harmonic currents is the reduced level of current depth of penetration in all conductors (switchgear, transformers, cabling etc) known as
Skin Effect
at the higher frequencies.
The Copper Development Association has produced two useful documents (publications 22 and 123), which include information relating to power quality and system reliability. The following formula, taken from publication 22 can be used to establish the depth of penetration in flat copper bar for various frequencies:
Depth of penetration,


Where:
d – depth of penetration [mm]
ρ – resistivity of copper [μς cm]
f – frequency [Hz]
Example at fundimental, 50hz:


Examples at some harmonic frequencies:
| | | |
| --- | --- | --- |
| Harmonic | Frequency (Hz) | Depth of penetration (mm) |
|  3rd | f = 150Hz | d = 5.38 |
|  5th | f = 250Hz | d = 4.18 |
|  7th | f = 350Hz | d = 3.52 |
|  11th | f = 550Hz | d = 2.81 |
|  13th | f = 650Hz | d = 2.85 |
It can be seen that at 50Hz the penetration depth is just over 9mm therefore with conductors (or solid laminations) greater than 18mm thick, the centre of the conductor starts to be "void" of current. As the higher frequencies are considered e.g. the 13th (650 Hz) the centre of 6mm thick conductors is not being "reached".
This definitely results in higher conductor temperatures than those expected under true sinusoidal conditions, encourages the use of conservatively rated copperwork and the adoption of air spaced conductor laminations rather than solid, butt-up, formations.
A further problem arises with harmonic currents in that unlike "normal" fundamental currents, the odd numbered i.e. 3rd, 5th, 7th etc. etc. harmonic currents do not vectorially add with a resultant as the neutral current – they arithmetically add and summate in the neutral.
This can result in neutral currents exceeding those of the phase currents.
Reference: Technical Considerations in the Specification of LV Switchboards – AF Swichgear