Safe and efficient transportation…
Transporting an Large power transformer (LPT) can be quite challenging. LPTs large dimensions and heavy weight pose unique requirements to ensure safe and efficient transportation.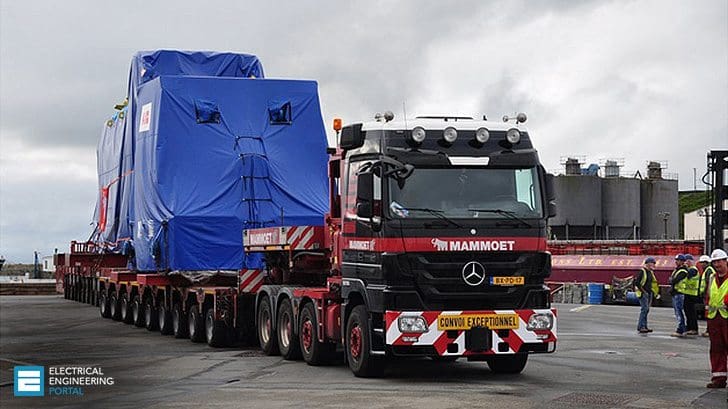 Current road, rail, and port conditions are such that transportation is taking more time and becoming more expensive.
Although rail transport is most common, LPTs cannot be transferred over normal rail cars, because they cannot be rolled down a hill or bumped into other rail cars, which can damage the power transformer. This is because the heaviest load a railroad normally carries is about 100 tons, or 200,000 lb, whereas an LPT can weight two to three times that.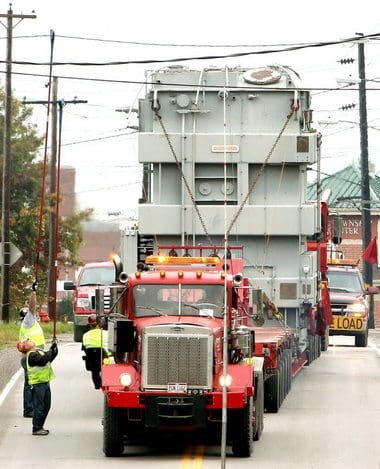 A specialized railroad freight car known as the Schnabel railcar is used to transport extremely heavy loads and to accommodate height via railways (see Figure below). However, there are a limited number of Schnabel cars available worldwide, with only about 30 of them in North America.
Certain manufacturers operate a Schnabel car rental program and charge up to $2,500 per day for the rental in addition to other applicable fees.
Access to railroad is also becoming an issue in certain areas due to the closure, damage, or removal of rail lines.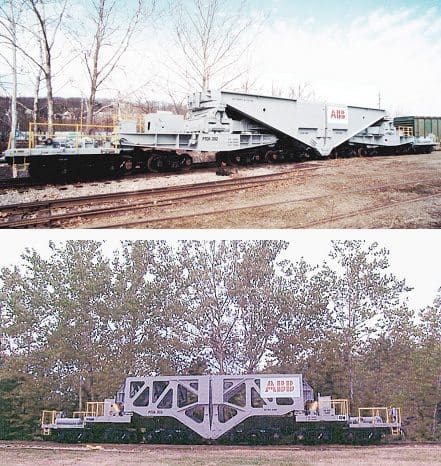 When an LPT is transported on the road, it requires obtaining special permits and routes from the department of transportation of each state on the route of the LPT being transported. According to an industry source, obtaining these special permits can require an inspection of various infrastructure (e.g., bridges), which can add delay.
In addition, transporting LPTs on the road can require temporary road closures due to traffic issues, as well as a number of crew and police officers to coordinate logistics and redirect traffic.
Picture on top depicts LPTs being transported via road and Schnabel car. The transport modular shown is 70 feet long with 12 axles and 192 wheels, and occupies two lanes of traffic. The Schnabel car shown in Figure above has 20 axles.
Logistics and transportation accounted for approximately three to 20 percent of the total cost of an LPT for both domestic and international producers.
A remarkable journey – Transportation of the world's largest HVDC transformers
SHELL Power Transformer 675 MVA 352/22 kV by SCHNABEL Transportation
References:
Large Power Transformers and the U.S. Electric Grid – The U.S. Department of Energy
Railcar rental program for power transformer relocation – ABB