Substation auxiliary facilities
Nowadays, HV/EHV substations have become pretty complex from the design point of view. Besides the main electrical equipment, which must be designed and selected correctly, there are several auxiliary facilities without which a substation would not be able to operate correctly and safely. Auxiliary facilities such as earthing, cabling, oil handling system, lighting, fire fighting, crane and other unloading facilities, oil filtration, AC/DC auxiliary system, etc., must be provided.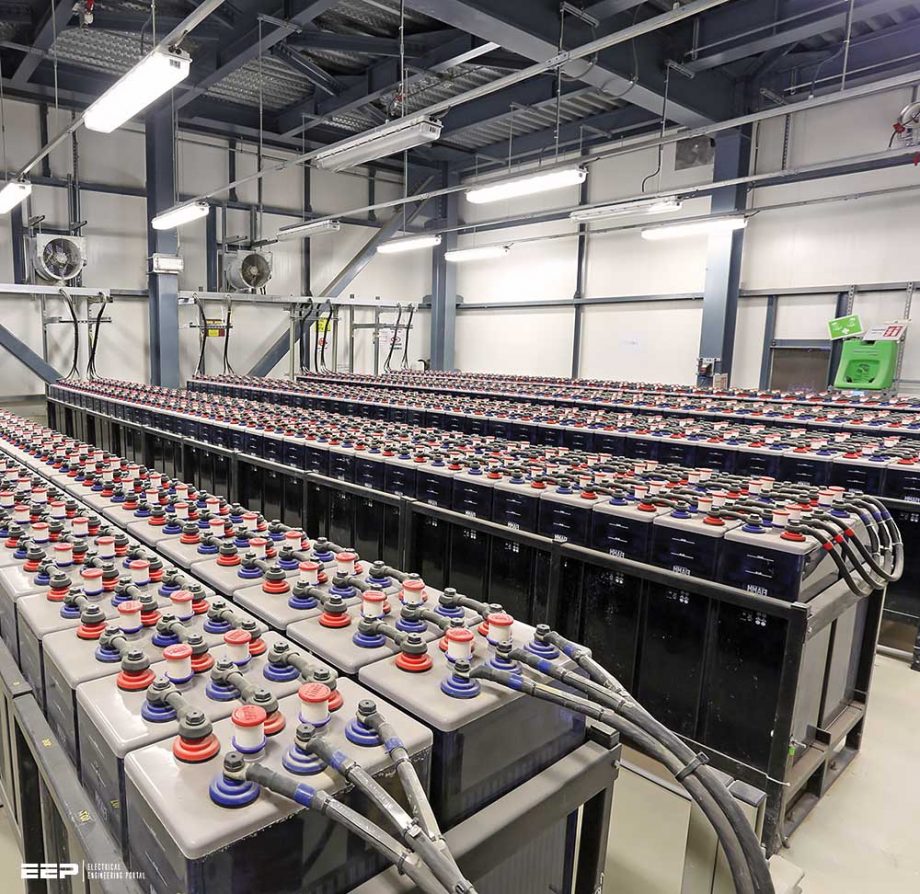 These requirements have been briefly discussed in this technical article.
1. Earthing
Provision of adequate earthing system in a substation is extremely important for safety of the operating personnel as well as for proper system operation and performance of the protection devices.
The primary requirement of a good earthing system in a substation are:
The impedance to ground should be as low as possible. In general it should not exceed 1 ohm for substations with high fault levels (EHV substation) and 5 ohms for substations with low fault levels (Distribution substation).
The step and touch potentials should be within safe limits.
To meet these requirements, an earthing system comprising an earthing mat buried at a suitable depth below ground, supplemented with ground rods at suitable points is provided in the substations.
All the non-current carrying metal parts of the equipment in the substation are connected to the earthing mat so as to ensure that under fault conditions, none of these parts is at a potential higher than that of the earthing mat.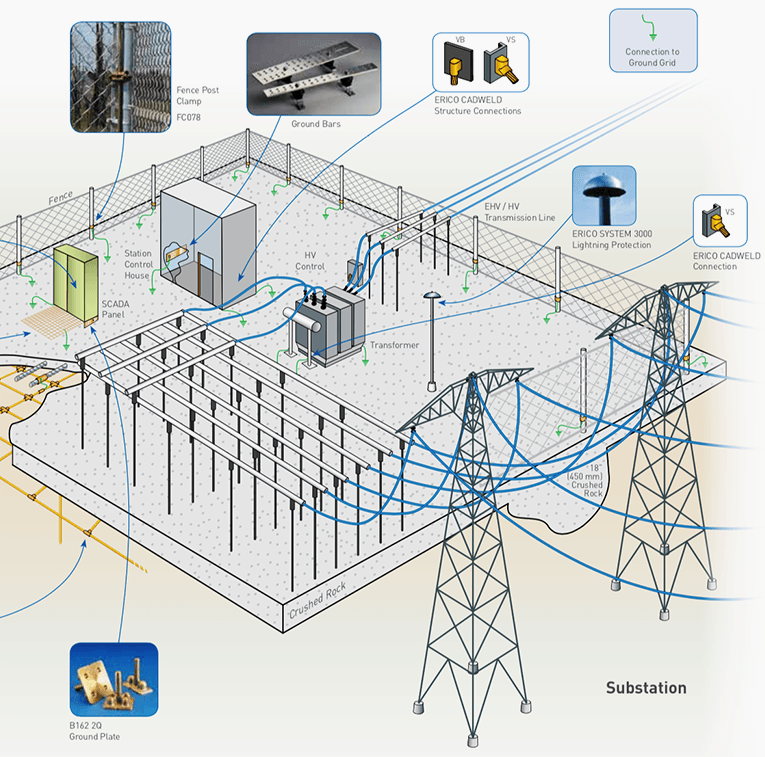 Under normal condition, the ground rods make little contribution in lowering the earth resistance. These are, however, helpful in maintaining low value of resistance under all weather conditions which is particularly important for installations with high system earth fault currents.
All substations should have provision for earthing the following:
The neutral points of equipment in each separate system. There should be independent earth for the different systems. Each of these earthed points should be interconnected with the station earthing mat by two different diagonally opposite connectors to avoid common mode failure.
Equipment framework and other non-current carrying metal parts.
All extraneous metal frameworks not associated with equipment.
Lightning arresters: These should have independent earthing which should in turn be connected to the station grounding grid or earthmat.
The earthing of substation fence has to be considered from the viewpoint of touch and step potentials in the peripheral area outside the fence. Normally the earth mat has to be extended by 1m to 1.5m beyond the fence so as to ensure that the area in the vicinity of the substation fence is safe.
Where the fenced area is large and mat area is small, in that case fence earthing should be isolated from the main earth mat so that person touching the fence is protected from danger due to transfer voltage.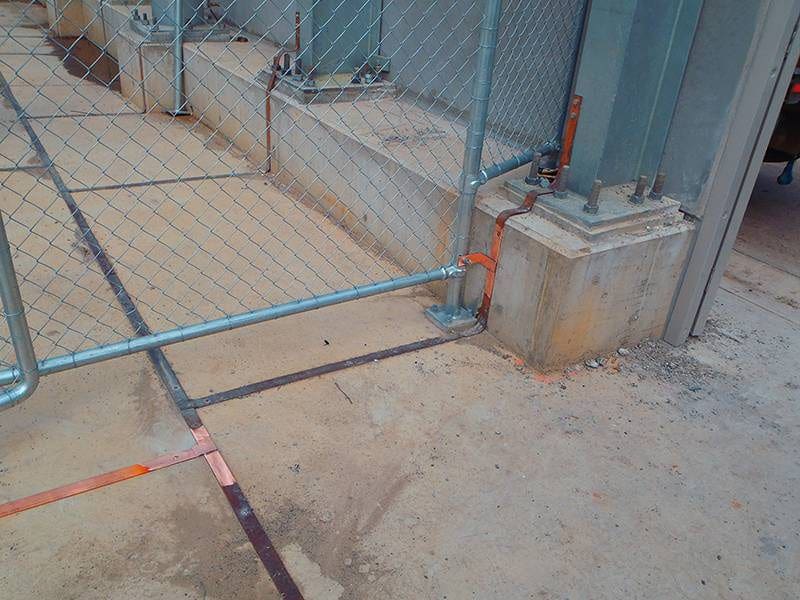 Earthing in a substation must conform to the requirements of IEEE Std 80. The earthing system should be designed to have low overall impedance, and a current carrying capacity consistent with the fault current magnitude.
The major parameters which influence design of earth mat are:
Magnitude of fault current
Duration of fault
Soil resistivity
Resistivity of surface material
Shock duration
Material of earth conductor, and
Earth mat grid geometry