Introduction
Medium voltage air-insulated and gas-insulated switchgear for electrical transmission and distribution are designed and tested in accordance to national and international standards to guarantee high reliability of operation and safety.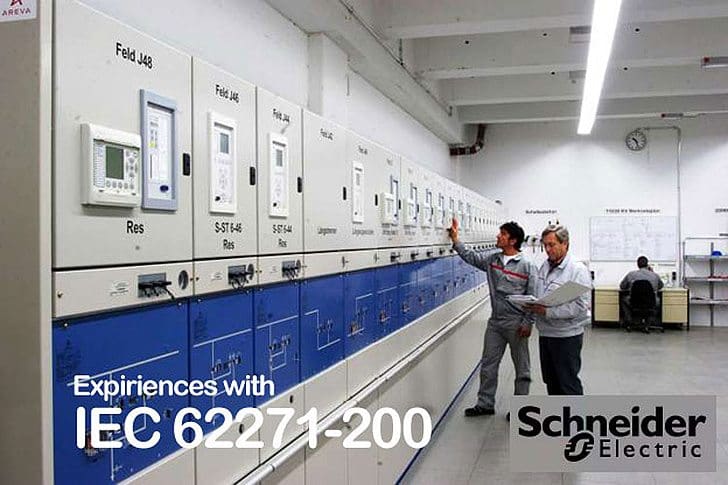 Manufacturers of electrical switchgear develop, in a continuous dialog with the end user, the plant components under the technical and economic requirements, whilst respecting the national and international specifications and test requirements. The defined type and routine tests relative to the mechanical, dielectric, thermal and other requirements guarantee a long-term safe operational record.
Despite the constant optimisation of electrical switchgear and controlgear it is unavoidable that disturbances occur in operation.
The probability of the occurrence of an internal arc in metal-enclosed medium voltage switchgear during its entire service life is very low but it can not be completely disregarded.
The main causes of an internal arc are:
Operational and maintenance faults
Atmospheric and switching over voltages
Dielectric faults of solid insulation materials (e.g. cable terminations, voltage and current transformers)
Overstress of load break switches, circuit breakers or fuses
The internal arc heats directly the surrounding insulation gas and a part of the electrical energy will be transferred via convection and heat conduction in thermal energy, which results in an overpressure in the switchgear compartment.
After exceeding a predetermined pressure limit, the hot gases expand over pressure relief devices into the substation or switchgear building. The hot gases and the transient pressure waves may endanger persons in the switchgear room and may seriously damage the electrical equipment and the building.
One of the main effects of internal arcs is the dynamic pressure stress on mechanical parts of the switchgear and on the walls of the building. To avoid the destruction of the substation or the switchgear building it is necessary to integrate overpressure relief systems in form of ventilation openings, vent outlets etc.
Besides the mechanical stress to equipment, the danger to persons close to the switchgear must be excluded.
The safety of operators against hot gases, radiation and fragmentation of the enclosure must be secured. The five acceptance criteria must be fulfilled for a successful internal arc test; e.g. correctly secured doors and covers do not open or indicators do not ignite due to the effects of hot gases.
The internal arc safety to persons is proven by the manufacturer in representative switchgear according to IEC62271-200.
AUTHORS
Dr. Raimund F. Summer
AREVA Energietechnik GmbH Sachsenwerk Germany
[email protected]
REFERENCES
[1] IEC 62271-200, first edition, 2003-11, "AC metal-enclosed switchgear and controlgear for rated voltages above 1 kV and up to and including 52 kV"
[2] IEC 60298, edition 3.0, 12/1990, "AC metal-enclosed switchgear and controlgear for rated voltages above 1 kV and up to and including 52 kV"
[3] A. Wahle, S. Ruhland, 2003, "Influence of the new IEC 60298 with respect to the design of metal-enclosed medium voltage switchgear", Session 1, CIRED 17 th International conference on electricity distribution, Barcelona, Spain
[4] www.areva.com