The purpose of LV protection unit
If we are talking about LV applications, the protection (or trip) unit is a functional part of a circuit breaker. In most cases, they are physically integrated into the same housing as well. To better explain the purpose of the protection unit, let us first remember what a circuit breaker does.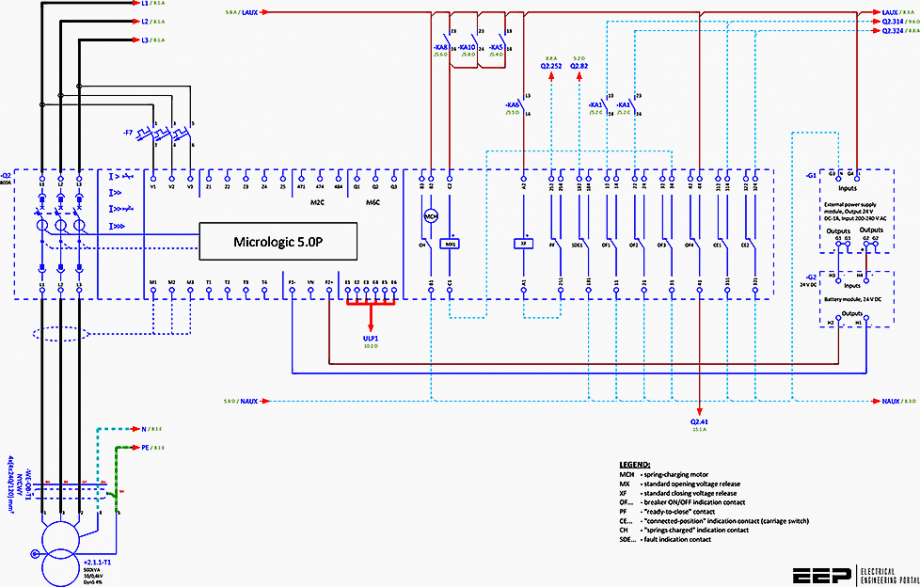 A circuit breaker is a device that, as the name implies, serves to safely break the circuit while current flows through it. This circuit breaker operation can be initiated for two different reasons:
The electrical operator (or some other person) wants to switch off some circuit. This usually happens while the actual current is smaller than the rated current of the circuit.
Some fault downstream of the circuit breaker occurs. In this case, the actual current (or voltage) will be outside rated limits for the circuit, and the circuit breaker will disconnect it from the supply, in order to prevent damage to the equipment and safety risk.
In other cases listed above, operation of the circuit breaker will be initiated without the intervention of any external factor or device, including an electrician, or some other technical personnel.
So, how does a circuit breaker "know" that currently exceeds some permissible value, and therefore may be potentially dangerous, because of which it needs to be interrupted?
That is exactly the purpose of the protection unit. This piece of hardware needs to sense electrical disturbance (usually current rise), detect the necessity for interruption by comparing actual and permissible value, and act on other circuit breaker's parts in order to open poles and break the circuit within adequate time.
Note that circuit breakers are also capable of closing under overcurrent condition. That might happen if starting current of the circuit is higher than the rated current (motors, transformers, capacitors) or if some fault exists downstream of the circuit breaker, but the operator who is closing the circuit breaker is not aware of it.
Again, if the actual current after closing exceeds the permissible value, the protection unit will trip immediately after.