MV reactive power compensation
Within this article, custom made cubicle intended for supply and protection of MV reactive power compensation block, will be analyzed. Technical characteristics of major electrical components, together with three line and wiring diagrams, will be shown, while some specific aspects of this type of application will be underlined.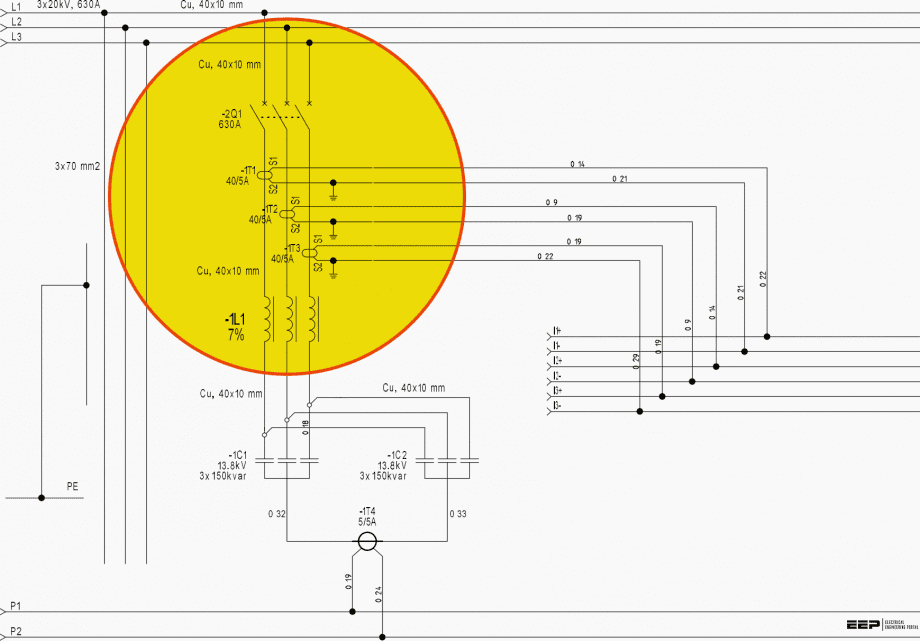 Technical description and wiring diagrams of MV cubicle
Reactive power compensation block, which is the subject of this article, is consisting of three phase reactor connected in series with "double star" configuration capacitor battery made of single phase capacitors.
Main characteristics of this compensation block are as follows:
| | |
| --- | --- |
| Capacitors: | Double star connection of 6 single phase capacitors, each capacitor with rated voltage of 13.8 kV, and rated power of 220 kvar |
| Reactor: | Three phase, iron core, filtering factor 7%, rated voltage 24kV |
| Rated power of compensation block: | 1000kvar @ 20kV |
| Mounting type: | Freestanding, inside the cabinet, on steel made support |
This compensation block is designed for PFC purposes of 20kV rated switchgear inside substation for supply of large coal mining excavators. It is mounted inside custom made cabinet, together with electrical equipment for supply and protection.