MV switchgear & control issues
There are numerous variations of MV switchgear topology, measurement, and control logic. However, there are also some basic rules related to these aspects which may be frequently seen in practice, with the purpose of increased safety and reliability during operation. Within this article, the real example of MV switchgear with two main busbar sections will be described.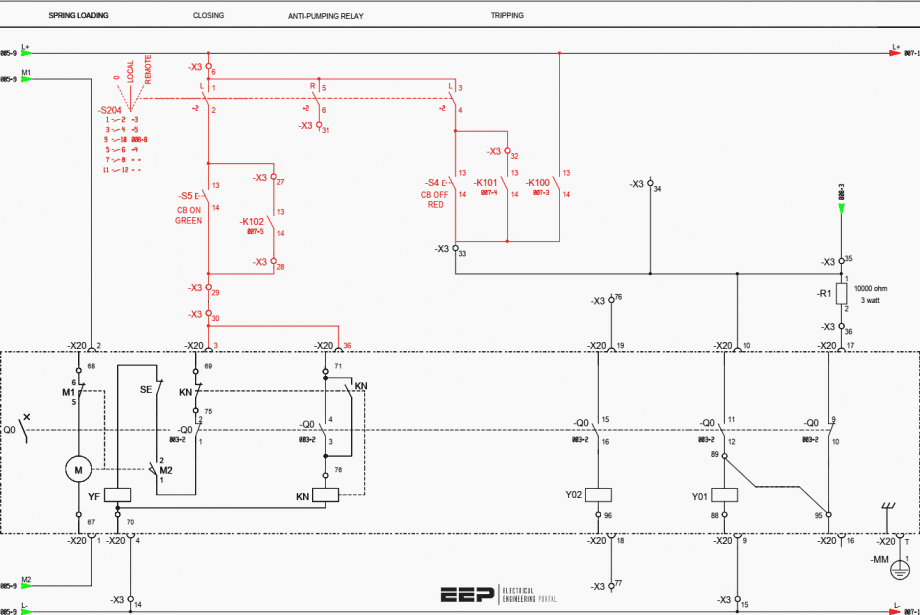 Most of the attention will be given to concrete practical solutions related to some control issues. This subject will be illustrated by use of adequate single line and wiring diagrams.
Example of MV switchgear
Switchgear which is the subject of this example is installed inside MV/LV substation, and serving for power supply of new factory of construction steel products. There are eight MV/LV power transformers in total, with rated power of 3.5 MVA each.