Basics about the subject
Power factor correction (PFC) and reactive power compensation (RPC) are often used as synonyms in practice. Although they are similar and mutually dependent terms, they don't represent the same thing. RPC is a procedure for reducing total reactive power of some consumer(s), usually by adding capacitive load in the form of power capacitors to already existing reactive load which is inherently inductive.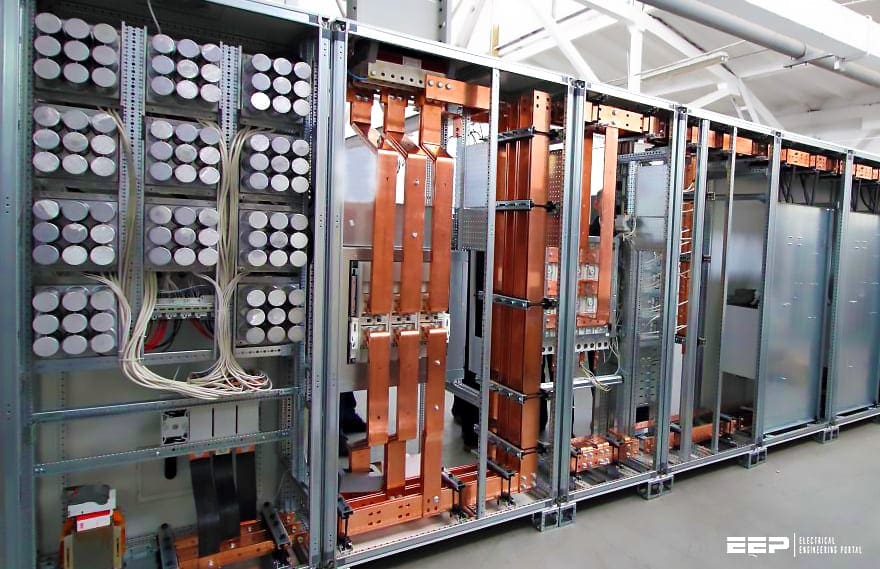 This procedure, if other relevant load parameters remain the same, will result in PFC, but latter, which simply means increasing of load power factor, can also be achieved by some other means.
For example, if active power is increased while reactive power remains the same, power factor will be increased as well. Similarly, power factor is also dependent on electrical machine's load factor (actual load divided by rated load value).
Subjects related to reactive power phenomenon have been mentioned in previous articles for several times already. However, this time, a bit different approach will be represented, with focus on devices necessary for automatic PFC operation, and some details related to proper wiring of those devices.
Electronic regulator is the brain of automatic PFC operation. By "automatic" we assume regulation of connected reactive load caused by compensated load variation, independently of measurements or switching operations carried out by operator. This regulation is usually stepwise by nature.
That means regulator controls a group of several capacitor banks (usually called "compensation steps") by turning them on or off, according to calculated value of required additional reactive power that needs to be connected to compensated load.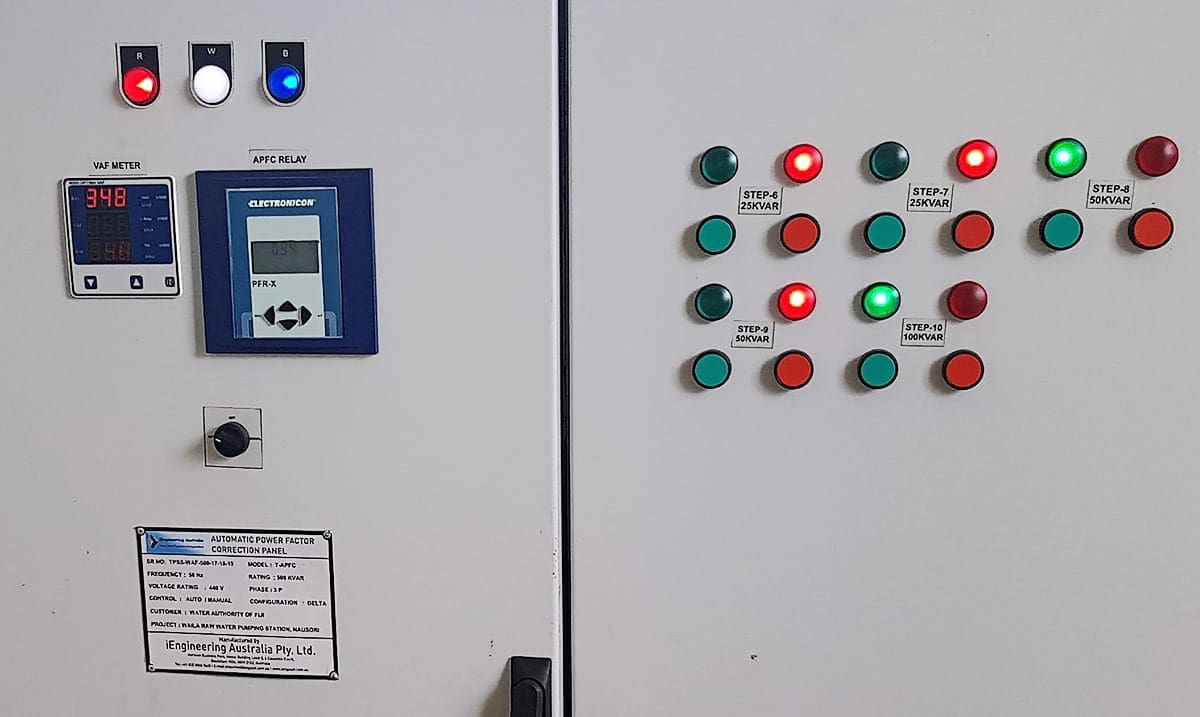 Required power calculation is based on following data:
Actual (real time) consumption and power factor, obtained from measurement done by regulator itself
Required (desired) value of power factor, which is entered by the user
Measurement of actual load parameters is done via regulator's current and voltage inputs. For most LV applications, one phase to phase voltage and one of three available currents are measured. This is sufficient for balanced three phase systems. In the case of unbalanced systems, where load can vary significantly between different phases, three phase inputs should be used.