Introduction to motor control centre (MCC)
This article will provide a description of the most important equipment and working principle of a real case motor control centre (MCC). That is a usual name for a switchboard with the purpose of power supply and control of induction or DC motor(s). Besides a single line and wiring diagram, practically every piece of mentioned electrical equipment will be presented in the switchboard's interior drawing, i.e. in open cubicle's door view.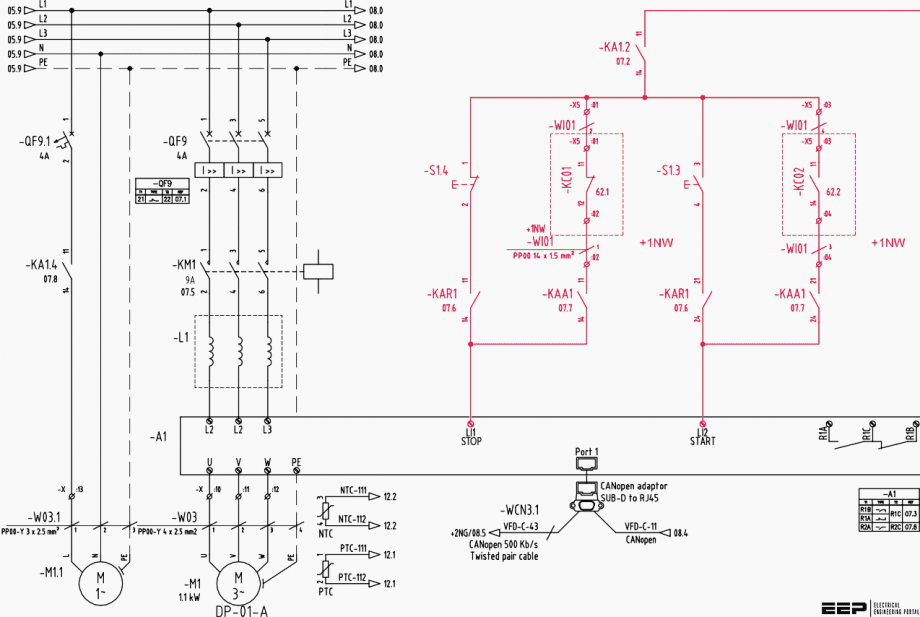 A front view with a closed door will also be given, so in that way, a detailed and comprehensive survey of an MCC will be achieved in both, functional and physical aspects.
Example of MCC
Low voltage motor control centre for polyelectrolyte dosing will be used as a real example for analysis. Polyelectrolyte is a chemical substance that is often used in potable and wastewater treatment plants for the enhancement of the coagulation process.
The purpose of this process is the creation of larger pollutant particles, which results in easier and more efficient removal of pollutants and other dirt from water. Polyelectrolyte is usually stored in the form of dry powder. Inside closed vessels, a solution of polyelectrolyte and service water is prepared using mixers.