Motor wiring and noise
This technical article describes shielding, grounding, and splicing techniques for use with motor wiring. This article covers the following topics: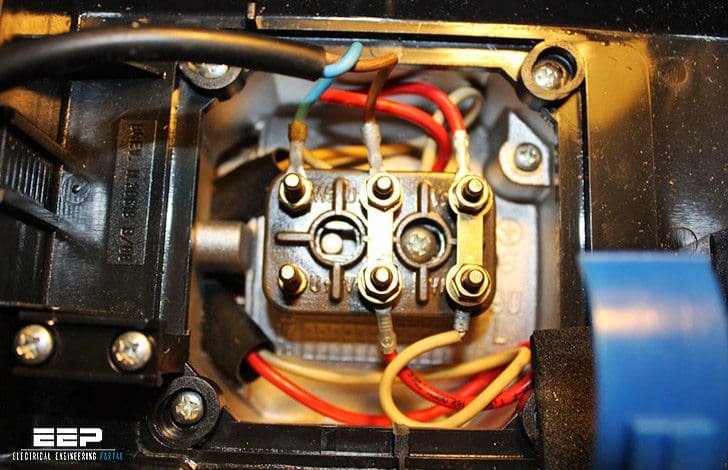 1. Understanding noise in motor power wiring
The PWM Drive (pulse-width modulated drive) to motor power conductors are typically the most intense noise source in a system. Proper implementation of shielding, grounding, splicing, and treatment of excess cable is essential to reducing noise in your system.
In the figure below:
The unshielded conductors radiate an electric noise field that couples capacitively with adjacent wiring.
Stray capacitance at A & C cause ground currents to flow creating a magnetic noise field that couples inductively with adjacent wiring.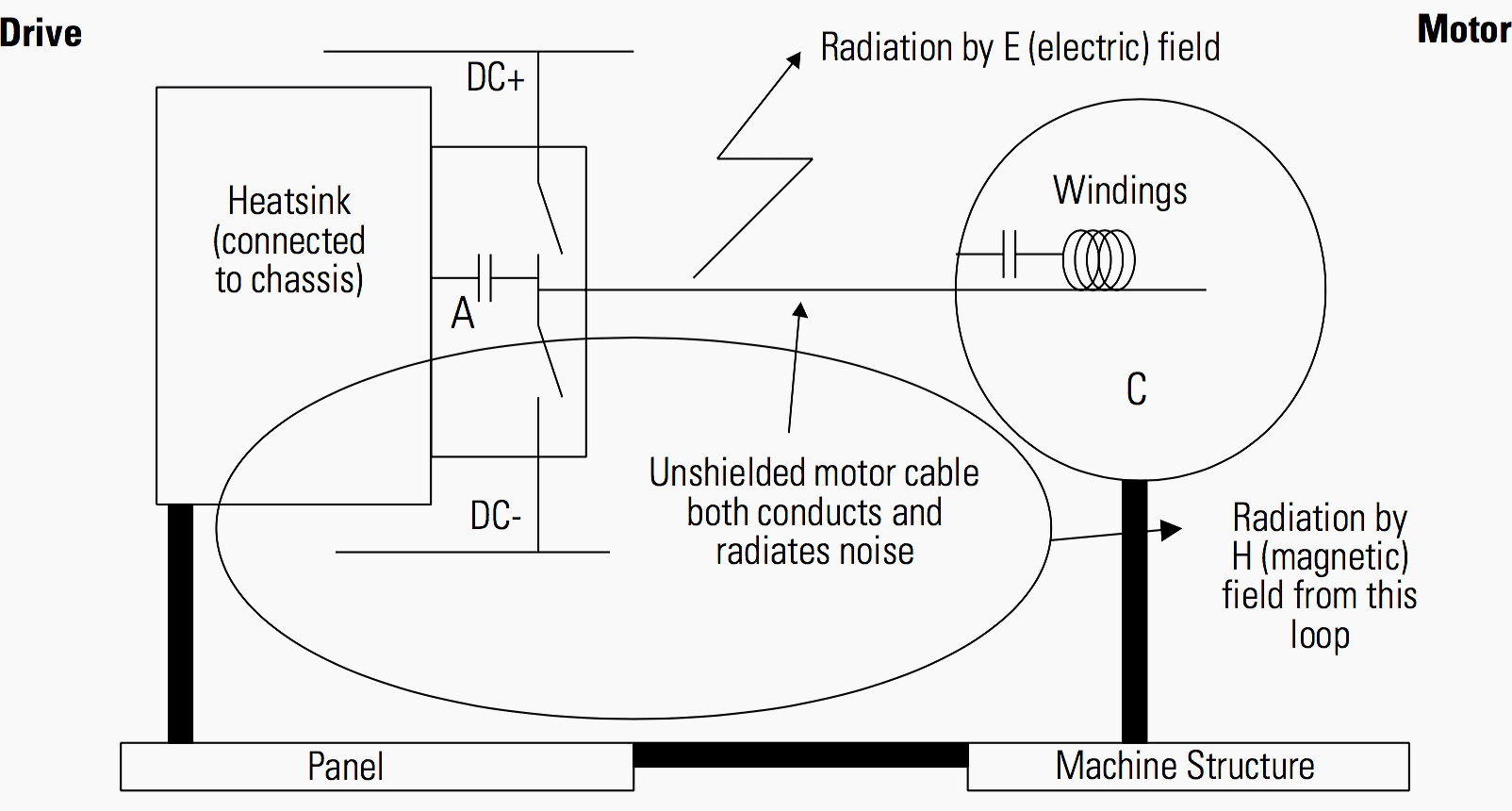 Go back to Motor wiring guidelines ↑
2. Shielding motor power cables
The benefits of using shielded cable are listed below (also refer to Figure 2 below).
The shield strongly attenuates the electric field (E field) noise.
Core to shield capacitance is added to the stray capacitance at A & C increasing ground currents in the loop A, C, D, E, and F.
These currents generate a magnetic field (H field).
It is important to minimize the area of this loop as far as possible by routing the cable close to grounded metalwork.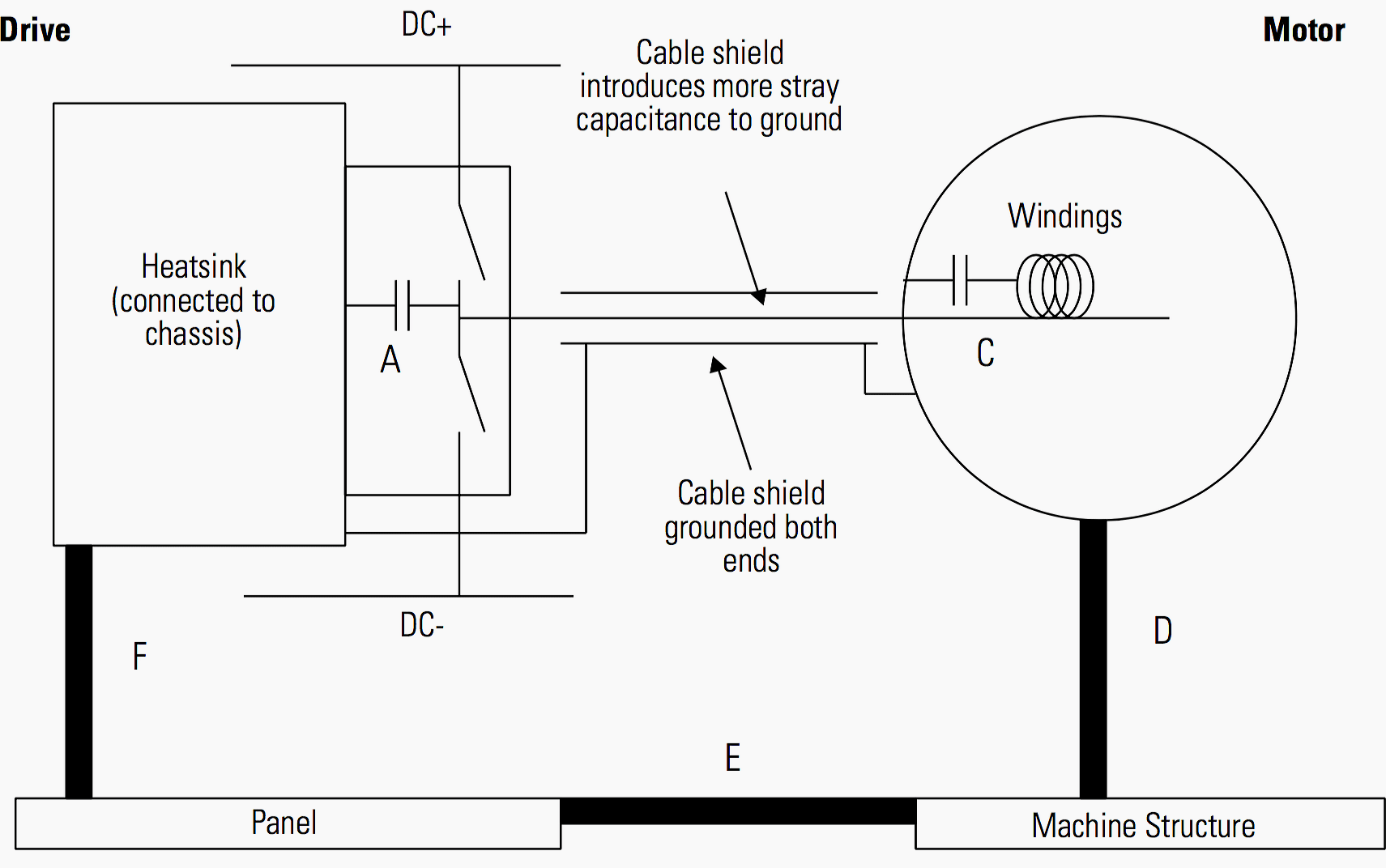 3. Grounding motor power cable shields
Observe the following guidelines when bonding the motor power cable shield to ground. Bond motor power cable shields:
At the motor frame.
To the panel at entry to the cabinet (optional).
To the drive (amplifier) chassis. If a connection point is not provided, bond to the adjacent panel.
These connections must be made at the circular section, not by creating pigtails.
Go back to Motor wiring guidelines ↑
4. Applying ferrite sleeves
A ferrite sleeve around the three power conductors as they leave the drive will help to reduce common-mode noise current. Take all three conductors two or three times through the core. If it runs hot reduce the number of turns.
Note! Not all drives allow the use of a ferrite sleeve around power conductors. Refer to your manuafacturer's manual for specific applications.
5. Splicing motor power cables
Avoid splicing motor power cables when ever possible. Ideally, motor power cables should run continuous between the drive and motor terminals. The most common reason for splicing is to incorporate high-flex cable for continuous flexing applications.
If necessary, the preferred method of splicing is to use a fully shielded bulkhead connector!
Splicing can also be accomplished using a grounded and shielded junction box, as shown in the figure below.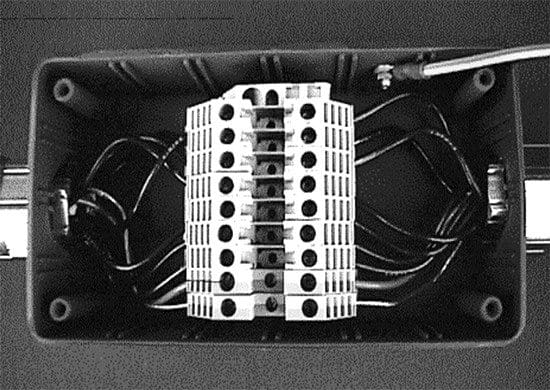 Observe the following guidelines when installing a junction box:
Shield drain wire must be spliced only to mating shield drain wires and not grounded at the junction box.
Feedback shields must be passed through pin for pin.
Separate junction boxes for power and feedback are required.
Go back to Motor wiring guidelines ↑
6. Handling Excess Cable
Observe the following guidelines when handling excess cable:
Do not coil excess cable of different types (i.e. motor power and feedback) together. An efficient transformer is formed at HF.
Cable lengths should ideally be trimmed to fit the application.
If excess cable cannot be trimmed, it should be laid in an 'S' or figure eight pattern (refer to the figure below).


Go back to Motor wiring guidelines ↑
7. Installing long motor cables
Motor cables are defined as long when the motor frame is not bonded close enough to the drive panel to be considered a single ground plane. To be considered a single ground plane, the parts must be connected by a surface which is no longer than ten times its width.
Observe the following guidelines when installing long motor cables:
Bonding should be by the widest practical means. Wide cable tray is effective when it is made of zinc plated steel and carefully bonded at the ends to control panel and motor frame.
Zinc plated sheet steel channel is also effective. The fact that the width is folded into a U shape does not matter. A closing lid helps.
Solid steel conduit bonded at both ends is effective.
The spiral construction of flexible conduit makes it less attractive for RF shielding because the spiral shape forms an inductor, even with partially shorted turns.
Go back to Motor wiring guidelines ↑
Reference // System Design for Control of Electrical Noise by Rockwell Automation